These days, many people view their pets as part of the family; giving them the same type of love and affection they would give their own children.  If you can relate, you have likely been caught, at one time or another, doing more for your furry friends than for yourself!  If pets have become such a huge part of our immediate families, why not celebrate their status by throwing them a pet party?  If you are thinking about a birthday celebration or a simple play date, your pet deserves the very best, a little pet etiquette to show his fellow furry friends that he has the best manners on the block.
No uninvited guests. Don't bring your pet unless his name is on the invitation.  You would not like it if someone showed up to your party uninvited, so think of a pet party in the same way.  While the phrase"the more, the merrier"is usually true, it is not polite to bring an uninvited friend to a social gathering.
Use your leash.  This includes abiding by any applicable leash laws.  These laws can vary from state to state and can include regulations ranging from leashes in public parks to required leashes between sunset and sunrise.  It is also important to make sure your pet has an ID tag on his pet collar in case he gets lost.
Don't feed other people's pets.  Be exceedingly careful not to give into the begging eyes of a friend's animal while providing the treats that will ultimately cause a tummy ache!  This is especially true when it comes to chocolate and chicken bones.
Carry puppy wet wipes for dirty paws.   Muddy paws can be easily handled by a sweet smelling wet wipe before entering someone's home.  If you are the host, it is perfectly fine to offer wipes to any other pet owner who may have forgotten this important tip.
Never leave home without plastic bags (and plastic gloves).   A messy misstep is no fun.  A responsible pet owner cleans up after his or her own pet.
No barking, begging, or biting.  If your little one cannot control these impolite social behaviors, make sure to seek out appropriate training before attending any social gatherings.  Being loud and distracting can take away from the loads of fun to be had in any pet environment!
If staying overnight, bring your own pet's favorite bedding and chew toy.  You do not want to impose on another pet's space if your pet will be sleeping over.  Be sure to bring anything needed for the slumber party so that you will not have to use someone else's bed or toys.  It is always appropriate to be prepared.
Travel with a crate.  Some people do not like dogs or any other pet to roam free in their home.  This goes for hotels as well. It is polite to bring a crate with you so there is always the option of giving your pet some alone time, while allowing other fellow humans to feel comfortable.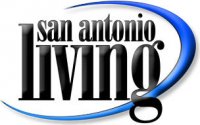 For more pet etiquette tips, watch Diane on WOAI's Channel 4 San Antonio Living, with Shelly Miles: Pet Etiquette Tips on WOAI Channel 4 SA Living