How do you shake hands and what does that say about you?

A bad handshake can set the tone for the rest of an important conversation, particularly a job interview.  Do you have any idea what your handshake says about you?
The Politician– A double fisted shake that attempts to convey the message of  "sincerity".  Unless you are familiar with the other person and already have a relationship established, skip this handshake and leave it to the politician's campaigning for your vote.  Also used with close family, friends and at funerals.
The Frat Bump – Knuckle to knuckle is not an appropriate greeting when you are attempting to make a good first impression.  Yes, President Obama uses this greeting on occasion but he is the President of the United States and is not applying for another job at this time.
The Cold Fish – A limp, weak handshake that sends the message of insecurity is a definite "don't" in any handshaking situation.
The Lobster – This handshake is similar to the "Cold Fish" except the grip is strong.  This signals that you are disengaged in the conversation and difficult to communicate with.
The Vice Grip – Ouch!  The person that is offering this grip is similar to the school yard bully.  Be careful when doing business with this person.
The Perfect Handshake – A firm, but not too firm grip, that engages the entire hand.  The connection should be between the fold of skin between the index finger and thumb.  A few shakes from the elbow, a smile and good eye contact deliver a confident handshake.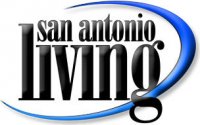 Watch Handshake Etiquette on Channel 4, WOAI SA Living with Shelly Miles to see more.