The holiday table settings gleam, the candles glow, the champagne sparkles. You're ready for a special celebratory dinner with friends, family or colleagues. Then suddenly, an entire lobster appears on the plate before you.
What do you do? Where do you start? How do you eat the thing without engaging in a wrestling match with it?
Here are a few tips to ensure you're not caught off-guard during holiday dining.  It's not the easiest entrée to eat delicately, but it can be done with grace and a minimal struggle. Have your bib on? Let's get started.
How to Eat a Lobster:
1.       First, twist and pull the large front claws away and off of the body.
2.       Next, separate the pieces of the front claws at the joints.
3.       Crack the larger part of the claw with a nutcracker and pull the meat out with a lobster pick or seafood fork.
4.       Twist the tail and the body in opposite directions, pulling the tail free. You might see a green substance near the body cavity; that's tomalley, the lobster's liver. Remove and discard.
5.       Remove the tail flippers by breaking them off. Next, insert your thumb or finger in the flipper end and push the meat out of the tail. If that doesn't work, you can use a sharp knife to cut the under-shell and extract the meat that way.
6.       You'll notice the digestive tract, which looks like a large vein – yuk. Remove and discard. Voila – you have the lobster tail, which many consider to be the best part of the meal.
7.       Dip the meat into the butter or sauce and eat with a fork or your fingers.
8.       If you're feeling bold and wish to explore further, there is also meat in other parts of the body, such as the smaller claws (especially at the point at which they attach to the body) and the eight legs. For the claws, crack them open with a nutcracker. For the legs, some suggest cracking the legs with your teeth and removing the meat with the pick.
A dainty meal? No. But a delicious treat, worthy of a special occasion and a little extra effort.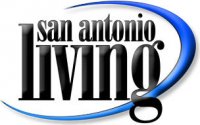 Watch How To Eat a Lobster on San Antonio Living with host Shelly Miles on WOAI-TV4 FOX