I'm so excited to have Mindy Lockard, founder of Mindy Lockard's Gracious Living, sharing some spring break travel tips. Great for families planning to take a road trip with children. Enjoy Mindy's road trip tips for families:
Road Reminders
Although this seems like common sense—and it is—road trips require a different level of concentration and organization. Before embarking on a road trip, plan ahead and prepare for safety.  Let's face it; any time we take our "show" on the road we need to put some thought into it. Nobody wants a crazed family on the highway… it simply isn't safe.  So to make sure we enjoy each other and aren't a danger to others, here are a few tips for keeping our manners on the open road:
Mini-Van Mania
1.      Use an incentive plan to help your children remember their manners, especially if you're traveling with others.  We have Car Star sheet that helps our family stay in check.  We fill in the manners that are important to us and at every stop we let those who have used the manners take a trip to the goodie bag – a bag full of car type of activities.
2.      Talk about volume—again. When talking about volume, don't just say, "Use your inside voice." Before you leave home, have them practice their inside (car) voice and their outside (car) voice.  This will help everyone tune their eardrums to the same French horn.
3.      Discuss out-of-car behavior. Scary things can happen when children— have been cooped up in a car—get set free! Before entering into a building or restaurant, do jumping jacks, run in place, or just a two to three minute full body shake does wonders. Have them do something fun to get out that bottled-up energy.
4.      Plan for conflict resolution. How do you handle conflicts when they arise? Hour after hour of sitting next to someone will surely inspire something. Before getting into the car, ask your kids to share "kind car manners." They should say them out loud. Trust me, they know what they are and when they tell you, they know that you know that they know. Clear as mud?
5.      Engage with each other. Yes, movies are great. But car time is some of the best time a family can spend together. Before you go, plan to bring car games and/or conversation cards. There's no better time to talk about trip etiquette than on a trip. Also, a friendly competition to see who can find the most out-of-state license plates always keeps kids occupied.  We allow our girls to pack a small tote with toys. This eliminates the amount of "stuff" in the car.  We call it "fill-the-tote" and if it doesn't fit, it stays home.  Because let me tell you, if we didn't it would just be easier to hitch our house to the back of the S.U.V.
6.      Power of Protein. So many car snacks these days are full of sugar and lack any nutritional value. Although yummy, they are a one-way ticket to crazy town.  We love to pack pre-made ham and cheese sammies, cheese sticks, beef jerky, yogurts etc.  These are easy on-hand snacks that are sure to keep blood sugar levels and manners on the up and up!
For more great tips, watch Mindy in action on KPTV FOX12 Oregon: Road Trips for Families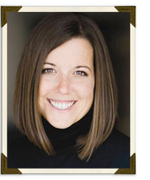 Article provided by Mindy Lockard, founder of Mindy Lockard's Gracious Living which includes a daily blog. TheGraciousGirl.net, and trainings for colleges/universities, government agencies, and private companies. Mindy is a freelance contributor for FOX 12 Oregon, Crane & Co's The Crane Insider, Stationery Trends magazine's column "What's Write" and many other publications. Contact Mindy: www.MindyLockard.com twitter: TheGraciousGirl facebook: TheGraciousGirl