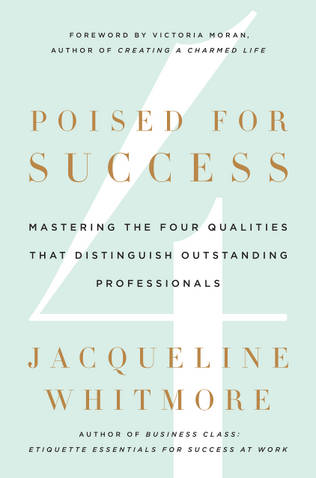 I'm pleased to announce that my friend, Jacqueline Whitmore's new book Poised for Success is on bookshelves (and available through Amazon here). This is Jacqueline's second book and they just keep getting better and better!
In Poised for Success, Jacqueline talks about mastering the four qualities that distinguish outstanding professionals. One of those qualities is "polish", and in her chapter on "polish", Jacqueline's words especially resonated with me.  She says to "stay open to possibility" and goes on to say "you just never know when your next great opportunity might present itself, so treat everyone you meet as a potential customer, client, or new best friend." What wonderful advice, and how very true this has been in my life, and I'm sure in your own life as well!
As you go about your week this week, I hope that you'll greet each person that comes into your day and life with the spirit of polish and possibility!
Wishing You a Week of Polish,