The art of the handwritten note has long been important to me – it's something I stress in my etiquette sessions and practice in my own life.  I'm delighted to officially share my Sincerely Yours™ stationery with you, which combines my love of quality stationery and a gracious lifestyle. Please take a look…
Gracious Notes™
These sophisticated note cards are printed on Crane paper and come with a matching Crane envelope lined in Bold Red.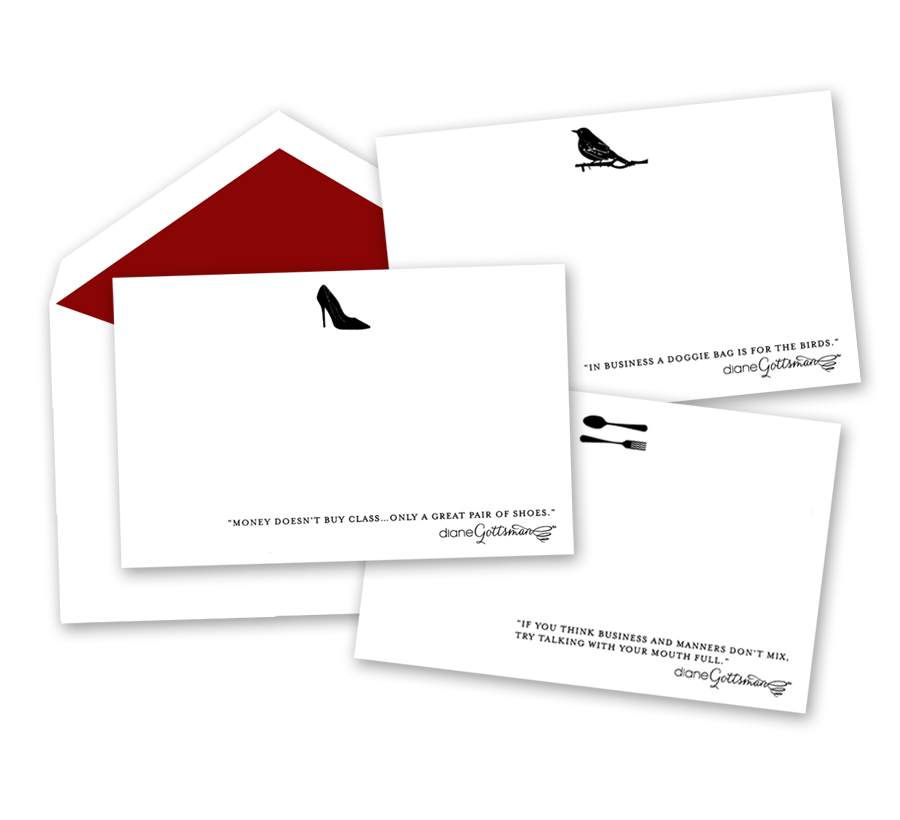 Cheerful Greetings™ fold over note cards were created in vibrant colors, sure to brighten someone's day and make a lasting impression.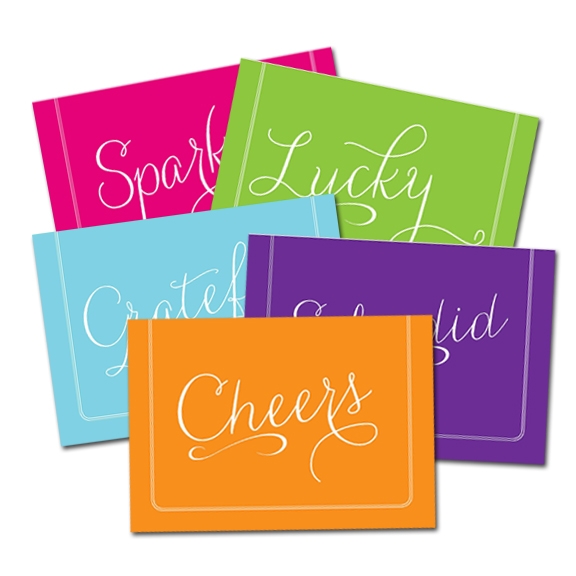 Sincerely Yours™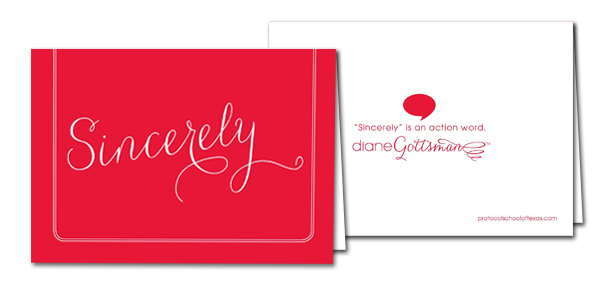 As you write your own thoughtful notes, consider a quick refresher on thank you note etiquette with a few of my tips that I just posted on my stationery page here.  Here's hoping you are inspired to write to someone special today.
Sincerely Yours,