I have had the pleasure of working with the Center for Career Development at Rice University for the past nine years (I can't wait for our 10th Anniversary next Fall!) as the etiquette speaker for their very successful Business Etiquette Dinner.  With their blessing, I am re-posting their recent blog featuring our Dining Etiquette event. It includes a short "Tip of the Month" video (with me!) and some photos of the event. Enjoy!
"We just had our annual Business Etiquette Dinner at Rice University. This event was open to all undergrads and graduate students to go over the basics of etiquette when dining in a professional setting and how to handle yourself when networking. We were fortunate enough to get Diane Gottsman, the founder of The Protocol School of Texas and a nationally recognized etiquette expert, as our speaker for the night. She has been coming to Rice for nine years to do this event and we just love working with her. Not only did she keep us smiling and laughing the whole dinner, she walked us through each course – all while answering questions on etiquette and networking.
We don't have to tell you that professional polish always needs to be on display. These are skills you will need beyond the hedges of Rice as many interviews involve lunch or you may have to dine with potential business clients. However, these are skills that are not usually taught in a traditional classroom. Luckily for us, we have Diane!
For those of you who missed it, be sure to make it to our event next year! We also have a few reminders about Continental vs. American Dining, provided to us by The Protocol School of Texas, here. Look under "Professional Etiquette & Dress". In addition, we are excited to announce that we will be releasing a new Etiquette Tip of the Month in collaboration with Diane. The first one is here:
Etiquette Tip of the Month – what do I order? (Click to view)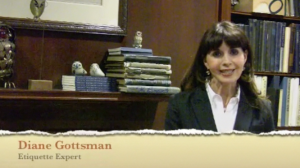 Until then, take some time to view some pictures from the event.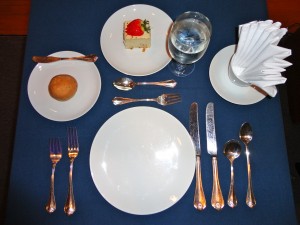 All set up and ready to go.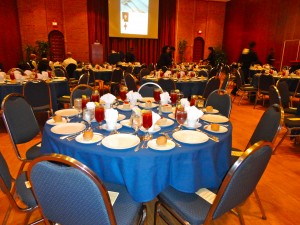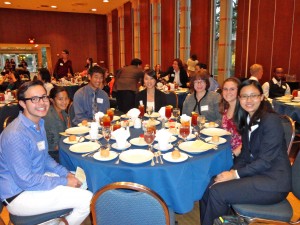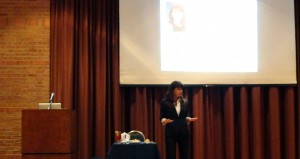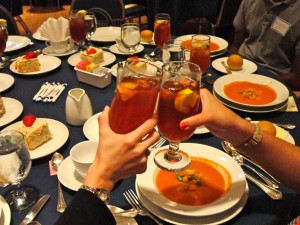 Clinking glasses? A dining no, no.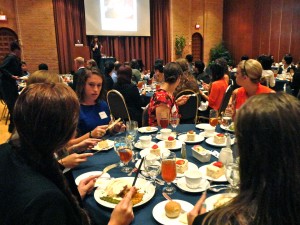 Diane shows us how to do a real toast
More pictures here."