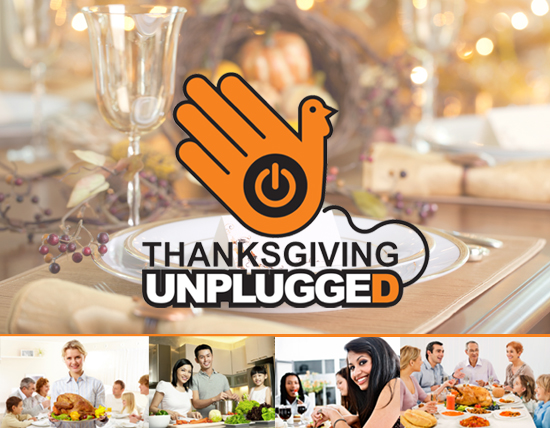 Thanksgiving is just around the corner and my partner in protocol, Thomas P. Farley (a.k.a. "Mister Manners") and I are pleased to launch a national initiative that is near and dear to our hearts – Thanksgiving Unplugged.
Thanksgiving Unplugged is a campaign to bring family and friends back to the dinner table withOUT their electronics in tow. Thomas and I are challenging families to spend their Thanksgiving meal completely "unplugged" and fully engaged, freed from the distraction of technology. Families and friends will have the uninterrupted opportunity to reconnect and enjoy the true spirit of Thanksgiving.
I'm pleased to share the Thanksgiving Unplugged website with you and encourage you to join us in taking the pledge. There is no financial requirement, only a commitment to reconnect with those sitting with you around the holiday table. And speaking of the table, as our gift to you, we are giving you a complimentary illustrated diagram of "Setting the Holiday Table" to thank you for taking the pledge – simply sign up for our Thanksgiving Unplugged newsletter.  If you have children, are an educator, or know a young child who would enjoy learning a few table manners tips, we're also offering a free download of our children's place setting, "My First Setting" after you join our newsletter.
Ready to take the pledge?
Visit the Thanksgiving Unplugged website at www.thanksgivingunplugged.com. Show your support by sharing your pledge with your Facebook friends and Twitter followers (@GoUnplugged).
It's the start of the holiday season and Thomas and I look forward to hearing how you plan to "unplug" this Thanksgiving 2012. Please keep us posted and spread the word.
My best,