It's officially Fall and time to start celebrating the new season. What better way than by planning a luncheon to catch up with family and friends? I'm sharing a few of my favorite Fall  luncheon entertaining tips with photos.
Start with a fun, Fall themed invitation.
Whether it is a bridal shower, birthday, or yearly get together here is some invitation inspiration:
A visual greeting:
Your Fall luncheon starts with the entry to your home. Here's a pretty example of a Fall themed walkway:
Appetizer:
Guests always enjoy a great appetizer before the meal. Here's a pretty one that is easy to make:
Simple details:
A mantel decorated for the season features family heirlooms and a few other pieces you can purchase at any craft store.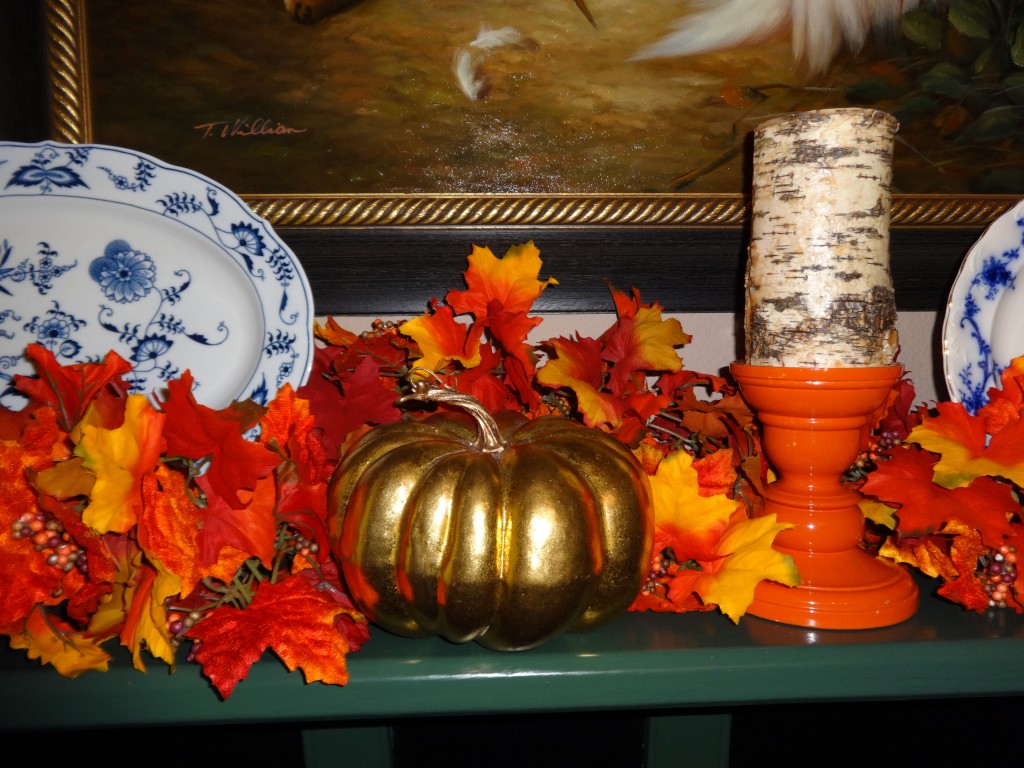 Beverages:
If you are planning to serve wine or champagne at your Fall luncheon, also offer plenty of  nonalcoholic beverages. It's always nice to have an area where everyone can help themselves.
Place cards:
Place cards take care of that awkward moment when everyone is trying to figure out where to sit.
Menu cards add a touch of anticipation…
To make the table look extra special, set a menu card at each place setting. Here is one I found at Pottery Barn that I want to recreate with my own Fall menu:
Place Setting:
Welcome your guests to the table with a pretty table setting. Don't be afraid to mix and match plates and various pieces of cutlery.
Napkins:
A beautiful linen napkin adds a special touch to the table.
Centerpiece:
Keep your centerpiece low, allowing guests to see and enjoy the people sitting across the table. Add interest by using items you find around your house and in your own backyard. Collect pieces to add to your collection that make you smile when you bring them out for the season.
Here's an addition to my table this year:
Toast and Dessert:
Raise your glass to the host during the dessert course. Honor your host by acknowledging her hard work and mention something specific that you particularly enjoyed about the meal.
Homemade or store bought, it doesn't matter as long as dessert is delicious and pretty to look at:
And finally, a few dining tips:
Don't switch the place cards.
Wait for your host to make a welcome toast.
Blot your lipstick with a tissue before using your linen napkin.
Engage the people on both your left and right in conversation.
Try a bit of everything you are offered.
Keep your conversation light and positive.
Happy first week of Fall!