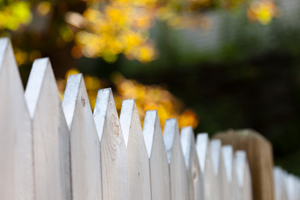 There is a certain comfort in knowing your next door neighbor and building a relationship you can count on when the time is right. Some of our neighbors become our lifelong friends and it's always a benefit to start off on the right foot. When it's time to welcome new neighbors into the community, there are a few courtesies that are always appreciated.
Welcoming New Neighbors:
Visit within the first week. While you don't want to disturb your new neighbors as they are unpacking and moving in their furniture, you do want them to know that their presence in the community is worth acknowledging. Don't wait too long before stopping by to say a cheery hello.
Take some pressure off. Moving in is a tiresome process. A pot of soup and a fresh loaf of bread is a welcome sight for a neighbor who is weary from carrying heavy items in and around the house. You may want to include a few soup bowls and spoons, just in case they haven't unpacked their kitchenware. Bring water bottles and a pitcher of fresh lemonade, along with eco-friendly paper or plastic cups.
Help them become familiar with the area. Share your knowledge by creating a "need to know" checklist. Include a trash and recycling schedule, what days are approved for watering the lawn, suggestions on the best and nearest grocery stores, restaurants and delis, dry cleaners, pharmacy, and the closest Emergency Medical Clinic.
Offer to take their pooch for a walk. There's nothing quite like trying to move a couch into a home with multiple doggies nipping and playing around your ankles. Bring over some doggie treats and ask if they would like for you to walk their furry friend for 20 minutes for the next few days. It's a win-win-win.
Let them know how to reach you. It is always reassuring to know there is someone close in the event of an emergency. Provide new neighbors with your phone number and encourage them to call if they need anything while settling into their new home. Knowing people who are willing to answer questions is an immediate stress reliever.
Keep your complaints to yourself. Refrain from starting off a new relationship on a negative note. You may feel compelled to warn them about the neighborhood drama but let them see it for themselves and draw their own conclusions. It's neighborly to keep your nose clean.
For more of my thoughts on etiquette related topics, connect with me here on The Huffington Post.