This morning on We Are Austin (KEYE-TV, CBS) Chris Saldana, Allison Miller and I discussed awkward Valentine's Day dining moments. After the show we received several follow up questions, and a few regarding a "service plate". While we didn't have one set up on the set this morning, I thought it would be a great blog topic. You asked and here is the answer:
What is a "service plate"?
A service plate is a large plate that is used for multi course meals. Varying in size they are approximately 14 inches across. Food is never served or eaten directly from the service plate, which acts as a base plate for appetizers, salad, and soup. The first and second courses are placed immediately on the service plate and most hosts remove it from the table when the main meal is served. (There are some hosts that will leave the service plate on the table until the dessert course because it is used as a decorative part of the place setting.)
The service plate will catch errant spills, drips or food particles that have been dropped during the earlier courses. At a casual meal, a service plate may not be included in the table setting, or can easily be substituted for the dinner plate or serving platter. Other names for a service plate are a charger, a place plate, an under plate, a cover plate, a buffet plate, or a chop plate.
Service plates can be made from fine china, wicker, or a variety of other materials. Here is a look at a couple of my own: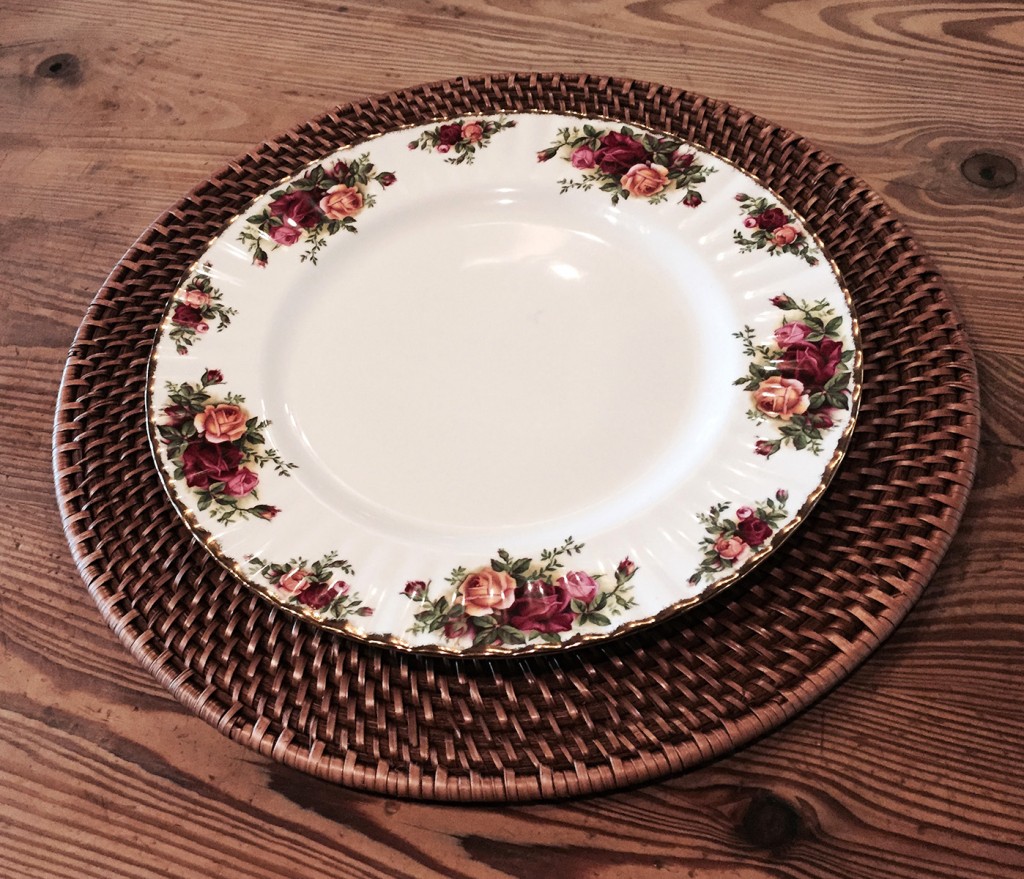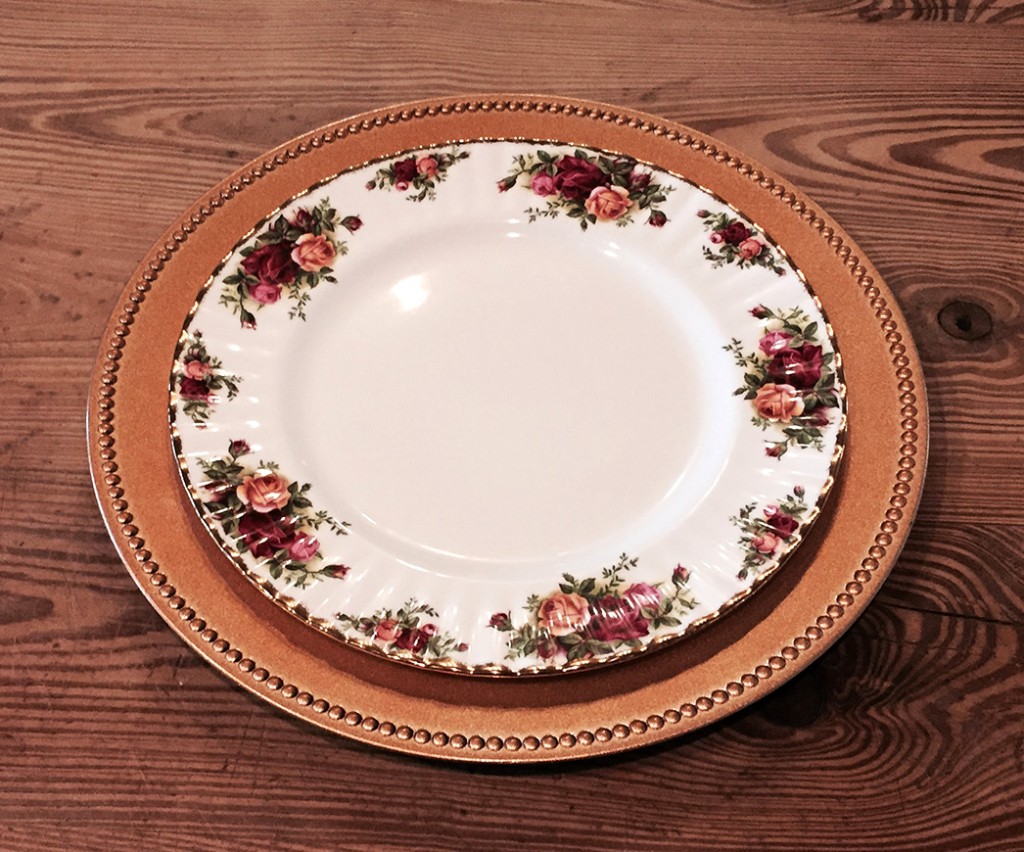 Finally, I want to wish Chris and Allison a huge "Congratulations" on their new morning gig, taking over as anchors of KEYE-TV Morning News. I loved working with both of you and will miss you. But, I will continue to see you at your new time on the air and when I come to visit.
Here's a link to our morning video if you'd like to take a look.