There are few things sweeter than the love and support of our friends, and no better time than Valentine's Day to honor our girlfriends with a Valentine's Brunch.
Here are a few of my tips for making this Valentine's Day one to remember with your closest friends:
Kick start the excitement with the invitation. An evite is a practical option, but a beautiful invitation received through the mail sets the tone for the celebration. Select a card that will immediately grab their attention – something that will make your friends want to RSVP right away.
I'm having my own Friendship Brunch this year and my invitation is below: "Throughout the Years … Friend … Through Thick and Thin".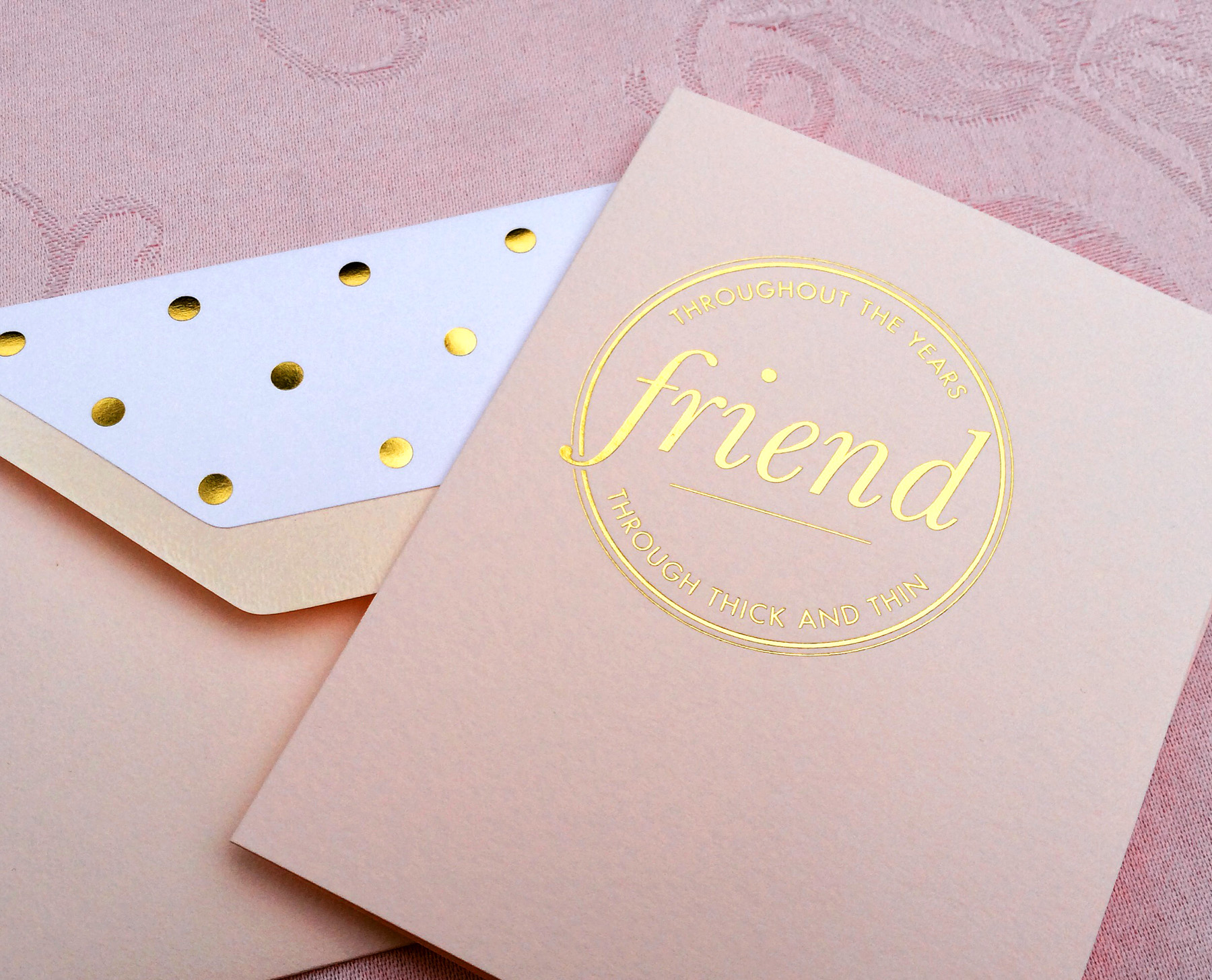 Space doesn't matter. You may have 6000 or 600 feet to entertain in, but what matters most is that there is enough room to come together and visit. One idea is to set up food stations in different parts of your house or apartment, or get creative and utilize your balcony for extra mingling and nibbling.
Go down memory lane. Sort through your pictures and display favorite times you've shared together in frames, on a corkboard, or scattered throughout the tablescape. Most of us keep our pictures on our smartphones or computers, so plan on spending some time reviewing your various albums.
Dress for the occasion. A Valentine's get-together involves lots of love. Show your friends how much you think of them by dressing "up" to honor the moment. Think red, pink, glitzy, pearls, and most of all festive and fun. You may even decide to wear jeans and a gold sparkly sweater or a sequin skirt (the same one you wore on Christmas Eve!) and a cute tee – you decide.
Set a pretty table. There's no doubt about it – the table is always a focal point of any event. Put some thought and attention into your table setting. Whether you are hosting a brunch for 4 or 40, go the distance to make the scene sparkle and shine. I prefer to set one or a group of charming tables and have all my friends sit in close proximity to share laughs and stories.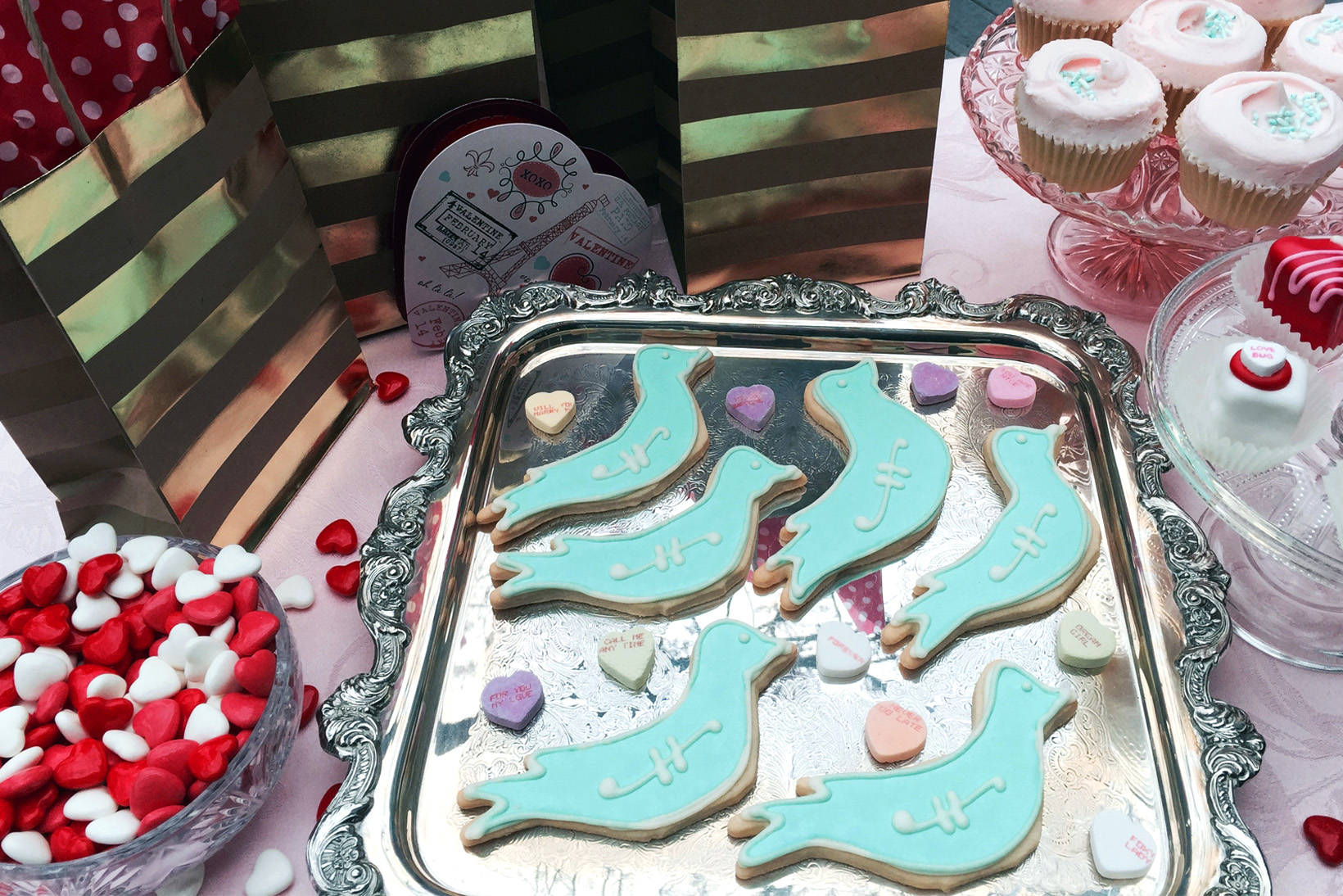 Dazzle them with dessert. Calories don't count on Valentine's Day (ha!). As with the meal, include something dairy and gluten free for your guests to enjoy.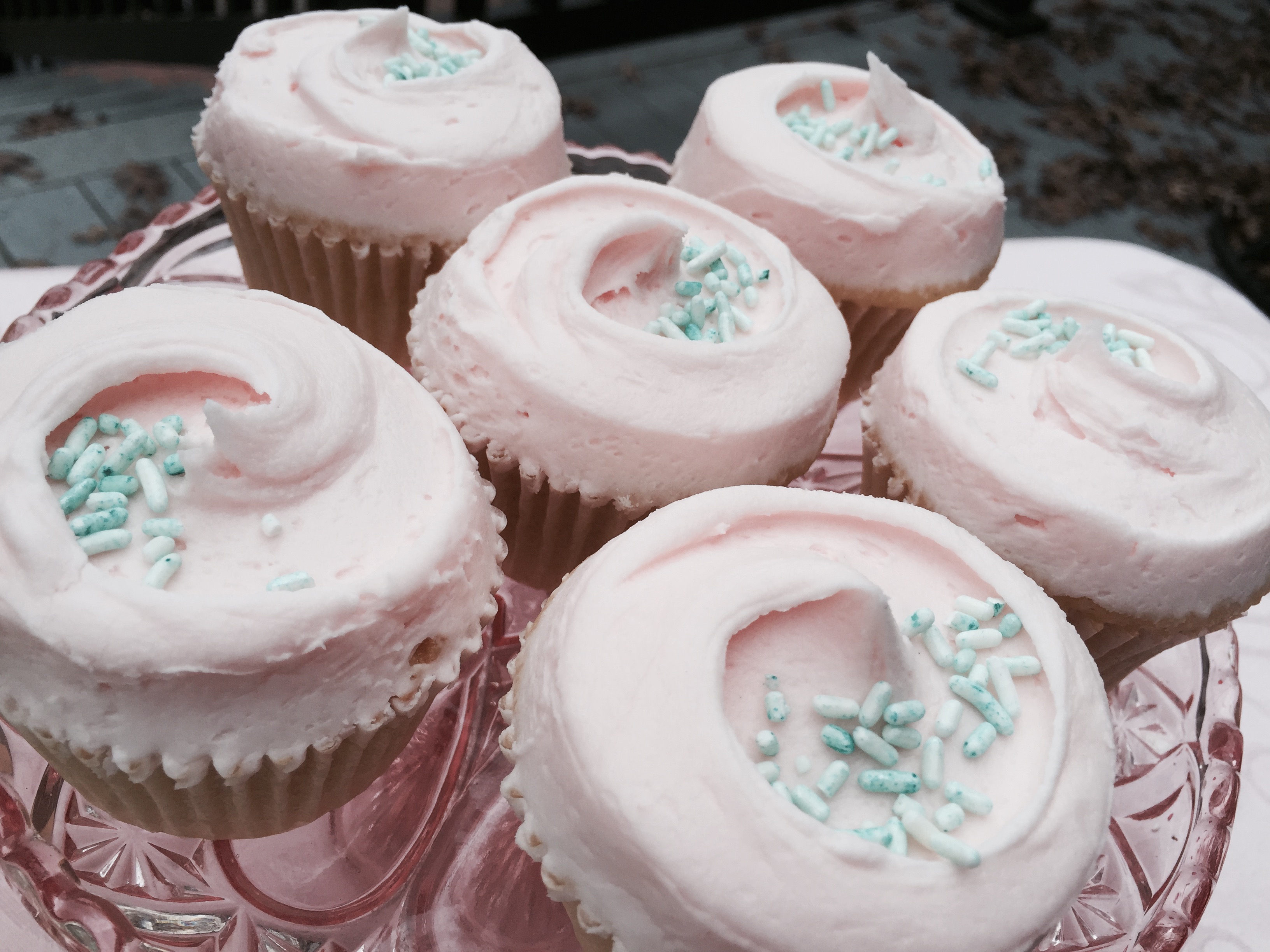 Send them off with love. Gifting a memento from the event adds a personal touch and will remind your friends of the special day.
For more Valentine's Day tips, check out my television segment on My Fox Austin discussing Valentine's Day Etiquette.