When Father's Day rolls around, I routinely receive feedback from dads who often protest, "Moms get all the love on their special day while I end up cleaning the grill and cooking my own burger!" This year, I suggest we make a special effort to honor and celebrate the patriarchs in our lives.
You've heard of "Ladies Who Lunch," so how about planning a "Fathers Who Brunch?" It doesn't have to be a dainty affair – just a good opportunity to gather the kids (of all ages) around the table for some good food and lively conversation.
Acknowledge all dads in attendance. If multiple dads will be joining the festivities, make sure to recognize each of them in a special way. Have the kids create homemade gift baskets to hand out during dessert. Personalize the contents by researching each father's favorite sweet, book, movie, or sports team. Unexpected treats are always appreciated!
Cover the usual "dad duties." Take care of everything dad would normally do when company comes over to visit. On the list may be cleaning out the flower beds leading up to the front door to make them appealing to your guests. Have your teen mow the lawn and volunteer to clean up the dog poop in the backyard so you can have a not so competitive volleyball game without any surprises on your shoes or elbows. Set up picnic tables in the shade and spray for mosquitoes and keep plenty of extra bug spray and sunscreen on hand for your guest's comfort.
Surprise him with his favorite meal. Prepare dad-approved comfort foods. Create a list for your trip to the grocery store to include his preferred beverage, snacks for the table, and one or two main course dishes to pop in the oven or cook on the grill. Here is a favorite recipe courtesy of Southern Lady Magazine.
Take charge of the grill. Let dad relax while you borrow his apron to flip the ribs or burgers. Make sure to have enough propane, or charcoal, BBQ utensils, and get ready to be queen of the grate! If you aren't handy with the grill, invest in a meat thermometer or enlist the help of a friend. Some people are just naturally great outdoor cooks while others need a bit of practice.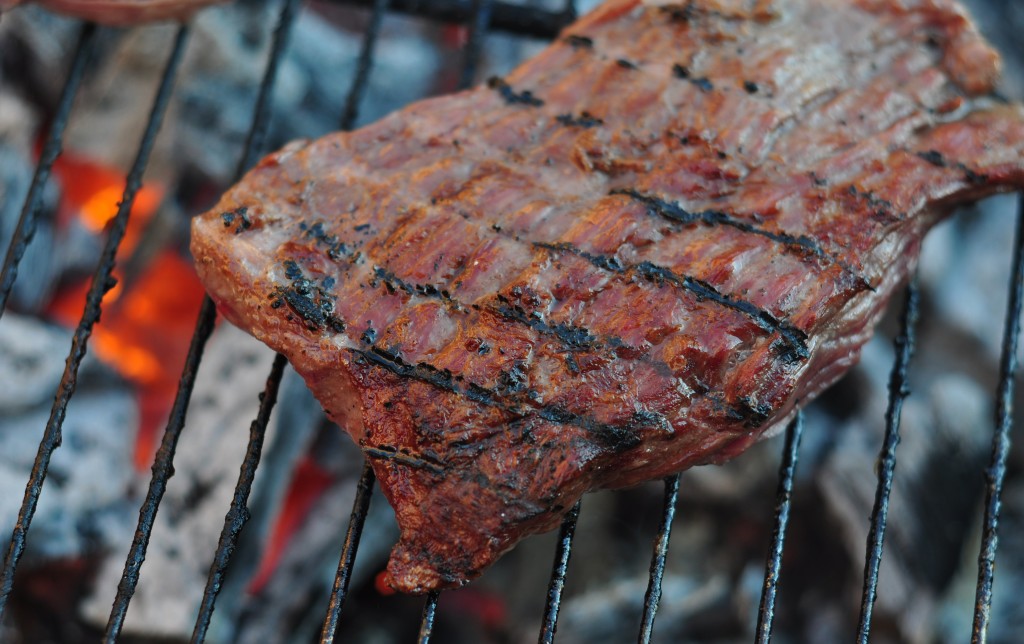 Create a build your own pizza station. A fun alternative that everyone might enjoy is a build your own pizza bar. Set up a separate table, chock full of chopped veggies, sliced meats, a variety of cheese, various herbs, and let your culinary skills go to work.
Give a toast of recognition. What better way to express your gratitude than to acknowledge dad in front of his friends and family. Refer to my Toasting Tips to get your juices flowing. Ask each family in attendance to prepare something special to say about their dad. Get the kids involved in the activity and encourage them to share their thoughts on why dad is so special. It will become a fond memory.
For more Father's Day food inspiration, visit my friends at Celebrate Magazine. The Chipotle Burgers with Peppered Bacon, Broccoli, and Cabbage Slaw, and Strawberry Swirl Pound Cake are a few favorites. For gift ideas, visit my Father's Day Pinterest board.