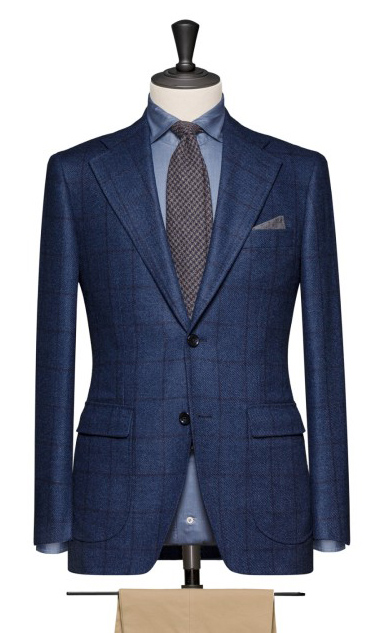 I am often asked about the value of a sports jacket in a man's executive wardrobe. I asked Haarus Shah, of Tailor Made London to share his thoughts with us and here is what he had to say…
"If there is one item that every man should have in their wardrobe, it's a well-made sports jacket. This stylish, yet versatile garment that can be paired with almost anything.  A sports jacket instantly sharpens your image and steps up the look for occasions that are relaxed, yet professional.
Originally, sports jackets were worn as casual attire for sporting activities such as bird shooting. It was viewed as a luxury item as most men could not afford it. As time went on the jacket became less known for shooting and more of a fashion staple for casual wear.
A sports jacket is made with a thicker fabric such as Tweed, Herringbone, Hound's Tooth or Flannel. A blazer is composed of wool or cotton with metal or plastic buttons. A sports jacket normally has wooden buttons with a more structured look.
There are many benefits to wearing a sports jacket.
It broadens and heighten your shoulders, slimming the appearance of a healthy midsection.

It keeps you warm during the winter months while not sacrificing a polished image.

You will stand out among your peers at an event or function as a well dressed man.
When purchasing a new sports jacket, consider the occasion. A basic color is the best choice when planning to wear it to multiple functions. Look for a jacket with a subtle stripe or check. Blue is a versatile color and pairs well with a variety of palates. When selecting a jacket for a particular event, you may opt for something creative – for example, bright red for the office holiday party as seen here.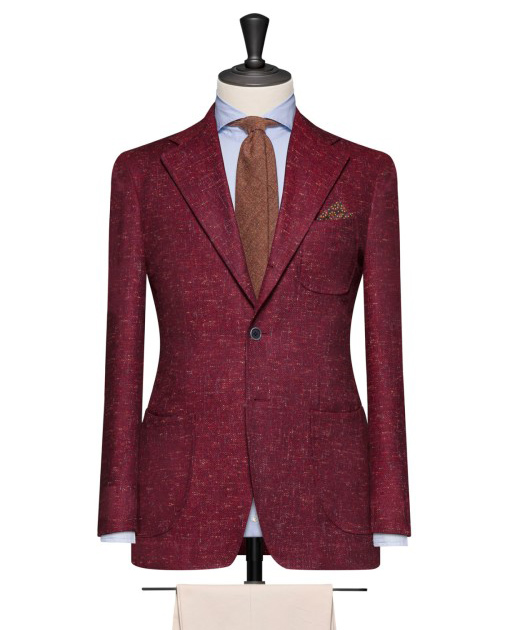 Finally, a sports jacket can replace an outerwear jacket. Worn with a button-down shirt, a sweater and a pair of jeans, you will be comfortable and perfectly in place at most functions. Team it with a pair of chinos and suede loafers for dinner and a movie.
Experiment with the look of your sports jacket, and wear it with complimentary colored trousers."
I hope you have enjoyed Haarus's thoughts on the value of a man's sports jacket. As you can see, a sports jacket is a wise investment for every man's closet. To learn more about Tailor Made London, visit their website.