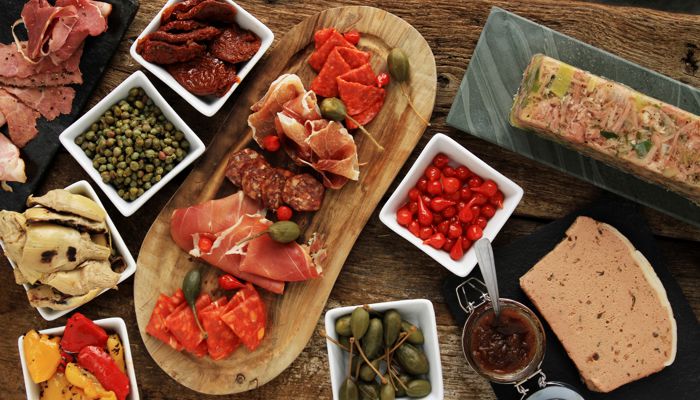 With dinner parties on your holiday calendar, it may be time to brush up on your culinary vocabulary. Refer to the commonly mispronounced menu items below, and then take a listen as Chef Vincent and Chef Stephan of Central Market San Antonio reads them aloud for us. Then enjoy my segment on Fox 7, link below:
Bouillabaisse (bü-yə-ˈbās) – A spicy fish stew.

(video link here for those reading by email)
Vichyssoise (vi-shē-ˈswäz) – A chilled soup made with potatoes, leeks and cream.
Haricot Vert (är-ē-kō-ˈver) – The French name for thin, green beans.
Charcuterie (SHärˈko͞odərē) – A variety of cured meats, cheese, nuts and olives decoratively displayed on a serving board.
Sriracha (sē-raw-chā) – A spicy sauce made with red chili and garlic. (Yes, some people enjoy it with their turkey!)
Crudité (krü-di-ˈtā) – Raw, bite-sized veggies served with a dip.
Caramel (kär-məl or ker-ə-məl) – A common word around most households, 57% pronounce it "car-a-mel," and 43% say "car-mel."
Foie Gras (fwä-ˈgrä) – Duck or goose liver that has been purposely fattened; considered a delicacy.
Worcestershire (wu̇s-tə(r)-ˌshir) – A liquid food enhancer.

(video also posted here)
Avoid a Faux Pas (fō ˈpä) this holiday season and enjoy a great meal with family and friends.
For more fun, watch Holiday Entertaining: Menu Items & Pronunciations on KTBC Fox 7 Austin!