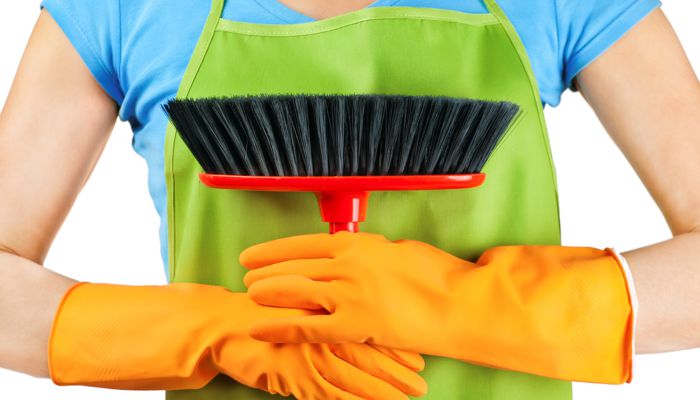 There is no doubt blogging takes dedication. To maintain a healthy web presence, publishing current and relevant articles is a must. Careful attention is directed towards developing compelling content, adding striking images and consistently publishing new posts, not to mention engaging with readers in the comment section. In the process, it can be easy to overlook a few "housekeeping" items that may not only impact the user experience but the online visibility of your blog. The next time you log in to your dashboard, take the following tips into consideration.
Update your header and bio photos. The only thing constant about the Internet is that it is ever-evolving, and most people have grown accustomed to change. This means your website must evolve with the times, which includes your profile photo from 1999. Take advantage of this opportunity and invest in a professional headshot to keep your look fresh.
Evaluate your brand for consistency. To effectively build a unique online identity, every element of your digital presence should be uniform. Check the usernames of your various social media accounts for consistency. Even though this may seem inconsequential, a small tweak in your account names can impact how quickly your audience can find and connect with you. If you have chosen a particular theme or pattern for your web design, style your headers the same way.

Rethink the homepage. The main landing page of your blog is like the reception area of an office; it is the first thing your users see and could be keeping visitors from staying on your site. Appearance online is everything. If you don't come across as credible, visitors will move on. Consider revamping your layout if you notice decreased traffic.
Update contact information. No matter the reason for your blog, it is paramount to keep the lines of communication open with your readers. Not only should you review your address, phone number and email for accuracy, but you should also test to see that your contact form is functional.
Gauge your blog's user-friendliness. People don't have the patience to wait for pages to load and don't want to squint to read your posts on their smartphones. It is your job to guarantee a stress-free experience by checking your load times and offering a mobile-friendly web page across a variety of devices.
Don't be afraid to get technical. You may be comfortable with generating content, but wary of the data found in the backend of your site. Unfortunately, that information won't disappear just because you chose not to review it. Instead of hoping it will go away, utilize the resources made available to you, including Google Analytics, which can show you how users are making their way to your site. Use this information to entice your target audience.
Make social sharing a breeze. Often the install of a simple plug-in is all it takes to allow readers to pass along your posts via Facebook, Twitter, Pinterest, or their desired platform. They shouldn't have to worry about copying and pasting URLs. Don't neglect this relatively quick step.
To be successful at blogging, you must understand the value of strong content and stay on top of site maintenance.
To read more of Diane's etiquette advice on Huff Post, subscribe here. "Like'" Diane's Facebook page and follow her popular Pinterest page.