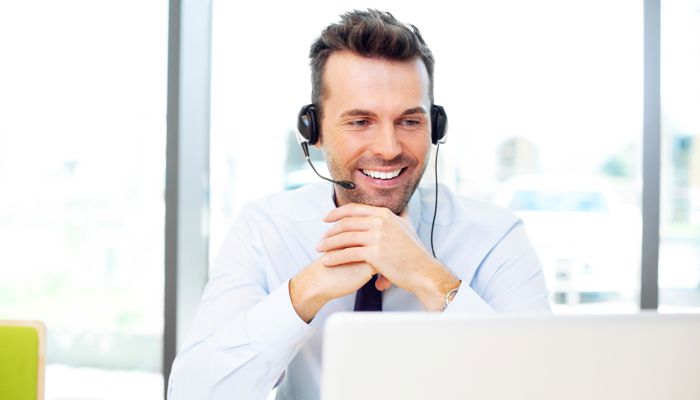 The percentage of employment interviews conducted over video continues to grow. In fact, a recent OfficeTeam survey found that "more than six in ten human resources managers interviewed said their company often conducts employment interviews via video." Over the years, I've shared my tips on preparing for a Skype interview; however, I've noticed more and more graduates are being asked to join in on a Google Hangout meeting instead.
Although both platforms technically fall under the "virtual interview" category since they are conducted remotely, there are subtle differences in the features and the dynamics of each that should be taken into consideration. Below you will find a recent question I received from a university student regarding an upcoming interview, along with my thoughts on getting ready for his Google Hangout with a potential employer.
Dear Diane,
As a kinesiology major, I am hoping to gain valuable work experience in the coming school year by securing an internship. I have applied to several physical therapy clinics and got a call back from one of my top choices. Their hiring manager asked if I could join in on a Google Hangout with her and one of the therapists to further review my qualifications . Of course, I agreed, but I am now at a loss as to how I should get ready for the discussion. Thanks in advance for your business advice!

Sincerely,
David C.
Dear David,
The fact that the hiring manager was impressed enough with your initial conversation and moved forward with the next step says a lot about your level of professionalism. Great job!  Although you are feeling a little overwhelmed about reporting to the interview via your smartphone or webcam, there are definite advantages that will work in your favor. You are in control of your environment and the type of stage you set for the meeting, not to mention being free from the worry of traffic and weather conditions that may otherwise throw you for a loop.
Google Hangout Interview Etiquette Tips:
Have a Google account created and customized in advance. You'll want to be familiar with navigating Hangouts. Uploading a photo helps to avoid the dreaded default gravatar and adds more personality and professionalism to your profile.
Provide the potential employer with the email address associated with your Google account. Ideally, the email will match up with the one you have been using to correspond thus far.
Test for audio and video quality beforehand. If your laptop or tablet came equipped with a good webcam, you have saved yourself some hassle, but that does not mean you should skip a run through with a trusted friend.
Stage and stabilize as necessary. Your ideal Hangout location should be well-lit and quiet, with meeting essentials within arm's reach. Invest in an inexpensive tripod accessory if you'll be joining via your iPhone or tablet so you won't have to worry about shaky hands.
Juice up and connect. A strong Wi-Fi signal and a full charge on your battery are essential. Keep your charger nearby for emergencies.
Dress the part. Skip the pajama pants even if you don't think they'll be visible. Looking your best helps you to feel more confident and reinforces a positive impression.
Consider slight delays. Respond with short, concise statements to accommodate for slight audio/video lags. Doing so also gives the interviewer an opportunity to chime in when necessary.
Good luck on your interview!
You may also find How to Follow Up After a Job Interview helpful.  For more of Diane's business etiquette tips, subscribe to her articles on Huffington Post, "like'" Diane's Facebook page and follow her on Pinterest and Instagram.