Gather friends together for spring's arrival as you strengthen new or lasting friendships.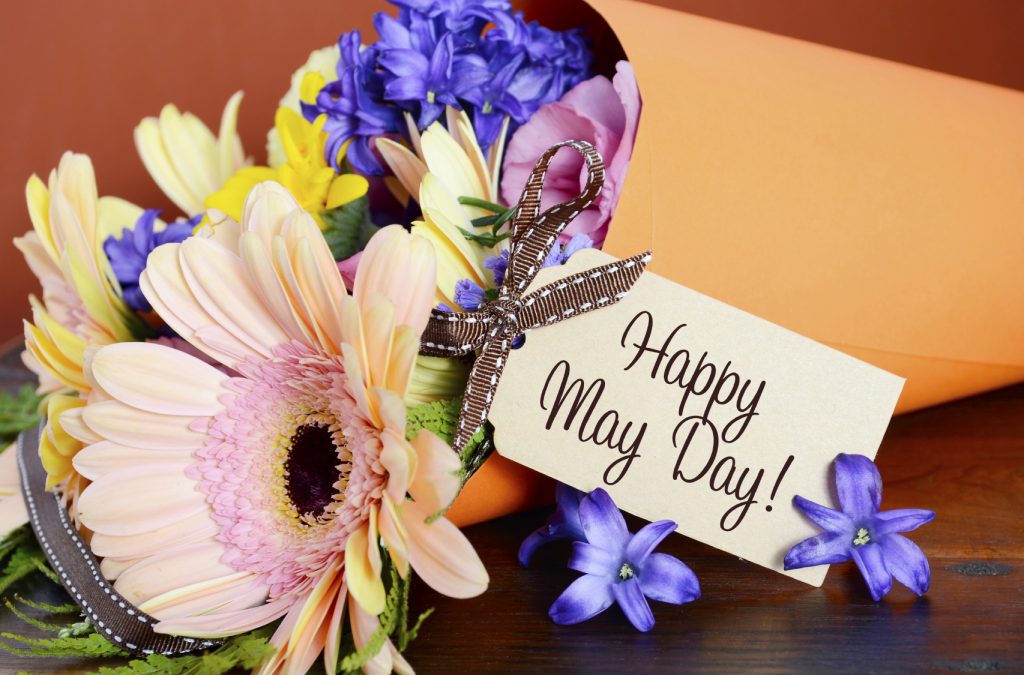 Want to revive a long-time tradition in the sake of kindness? Then get on board with May Day! Stick to the traditional rituals or modernize it a bit to suit your taste. Either way, it will be a grand occasion for a joyful time of the year when all things are blooming and changing.
Decades ago, people would gather flowers, candies and small gifts with the sole purpose of fashioning mini baskets of joy to hang on neighbors' doors on May 1st. The tradition was one derived from a European pagan festival of spring to welcome the season and the new life it brings.
It's a lovely notion and a great way to start off the month of May. The original tradition includes flowers, so you'll want to incorporate some pretty blooms.
A classic May Day gift involves a paper cone, wrapped in a pretty ribbon that helps to secure it to the door of an unexpected neighbor.  Fashion your cone out of colorful scrapbook paper and don it with a beautiful twine or decorative strip of material. Fill it with your friend's favorite candies and freshly clipped flowers.
Think outside of the cone; put together a gift made up of ingredients to create favorite summer cocktails. House everything in a small cooler, gourmet foodie basket, or reusable shopping bag. The options are endless. For multiple friends, focus on one theme as it will save time and everyone will enjoy the same treat.
Who are the lucky few? Choose friends or neighbors you adore, owe a favor or a lunch invitation (this will suffice), or maybe a complete stranger who would love a nice surprise to brighten their day.  Hang or set your May Day basket at the door and ring the doorbell. Run! Or linger…whichever you prefer. Tradition has it that if you get caught, you get a kiss. The hope is your act of kindness becomes contagious. How wonderful would it be to see other neighbors following your lead!
Another May Day ritual is the Maypole. If you can find something similar, let your kids use their imagination and decorate the pole to expand the fun. Host a spring luncheon and crown a special guest the "Queen of May." You could even pass out your May Day baskets at the party as a place card or parting gift.
Such a twanging of bells and rapping of knockers; such a scampering of feet in the dark; such droll collisions as boys came racing round corners, or girls ran into one another's arms as they crept up and down steps on the sly; such laughing, whistling, flying about of flowers and friendly feeling—it was almost a pity that May-day did not come oftener. ~ Louisa May Alcott