How can you create an area that seamlessly transforms from office to guest room when you have a visitor? It's easier than you think…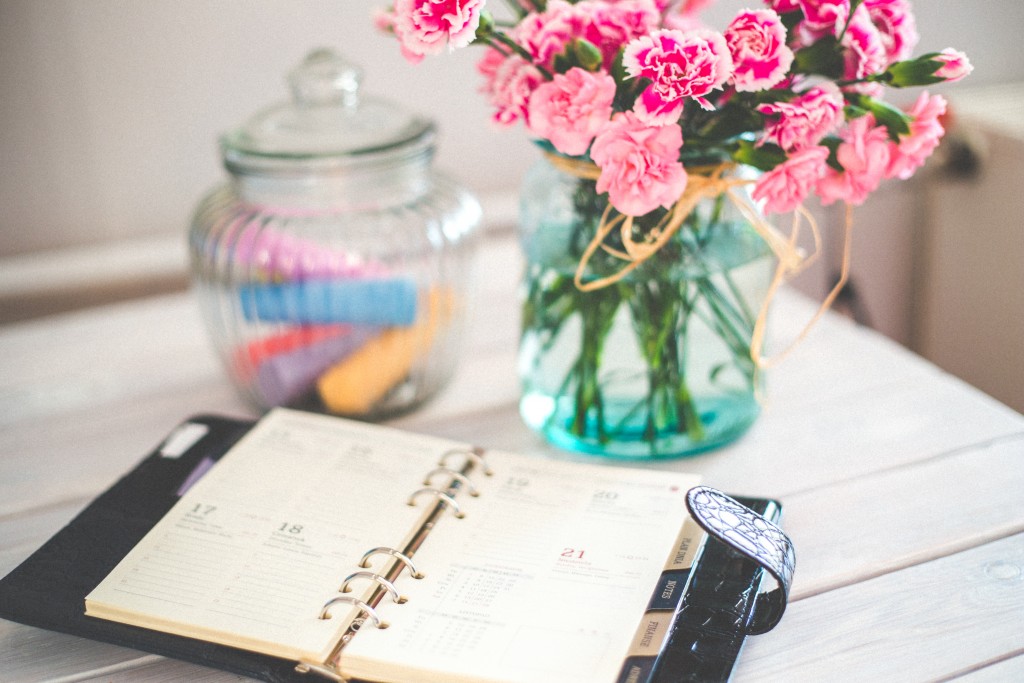 Anyone conducting business from home understands the importance of a dedicated workspace. A bright, cheerful area specifically designed for both concentration and creativity. Preferably a room you don't share with the washer/dryer, baby nursery, or overflow of seasonal clothes and holiday decorations. But, if you are cramped for space, the office needs to serve multiple purposes.
With a few tricks, you can welcome a friend, and they will never know it was a busy work hub just 24 hours before their plane landed.
The Office Set Up
There are several key pieces the room must hold. The first, of course, is a desk or writing table. Nest business tools (paper, pens, paper clips, stapler, etc.) in a stylish caddy that visitors can also utilize for postcards and notes. A comfortable chair is not optional for someone who routinely telecommutes. Say no to the drab rolling chair unless you find the perfect fit. Instead, choose a straight back chair that has a pop of your favorite color and fits nicely under the desk or table.
Flexible Lighting
Good lighting makes all the difference. There are countless ways to illuminate the room. You'll want a stylish desk lamp, overhead lighting that's dimmable and a few options for your guest's evening reading. You can find a variety of examples on Pinterest or at your favorite lighting store.
The Right Flooring
Whether you go with gorgeous tile in a herringbone pattern, cozy carpet or anything in between, select flooring that will make your life easier and align with your budget. The goal is to feel satisfied with your choice every time you walk through your office door.
Restful Remedy
What's old is new, and a convertible sofa quickly turns a home office into a guest bedroom. There are many options to choose from that serve both style and purpose, including mid-century inspired designs with modern features. Toss in a few accent pillows and a throw, along with a small end table on one side to use as a nightstand. Don't forget to add a vase of beautiful flowers or a diffuser with soft lavender or lemon essential oil for a fresh scent, regardless of the season.
Keep It Tidy
Avoid using the room as a "catch all" for items you want to hide, stash or don't know what to do with. Invest in boxes, crates and zippered bags to store personal things and keep everything organized.
Folders and paperwork should be neatly arranged in a transportable box that can be moved out of sight when someone is visiting. It's not necessary to hide all traces of productivity. Guests will appreciate the use of a few office items when they visit and need to download a boarding pass or make a copy of their itinerary. Have a set-up of coffee, tea and snacks on a bar cart to treat yourself.
Balancing Act
The art pieces and wall accessories can display both daily reminders and neutral Zen. Consider an inspiration board with quotes and favorite pictures, or cover a wall with chalkboard paint for goals and motivation. It could also double as a message wall with a personalized welcome for your guests.
The key to your home office design is not wasting space or losing sight of its primary role, to allow for efficient work while respecting the integrity of your home.
For more of Diane's etiquette tips, subscribe to her articles on Huffington Post, read her Inc. contributions,  "like" The Protocol School of Texas on Facebook, and follow her on Pinterest and Instagram.