When you're juggling multiple projects, and everything seems urgent, the first response is often a sense of being in over your head.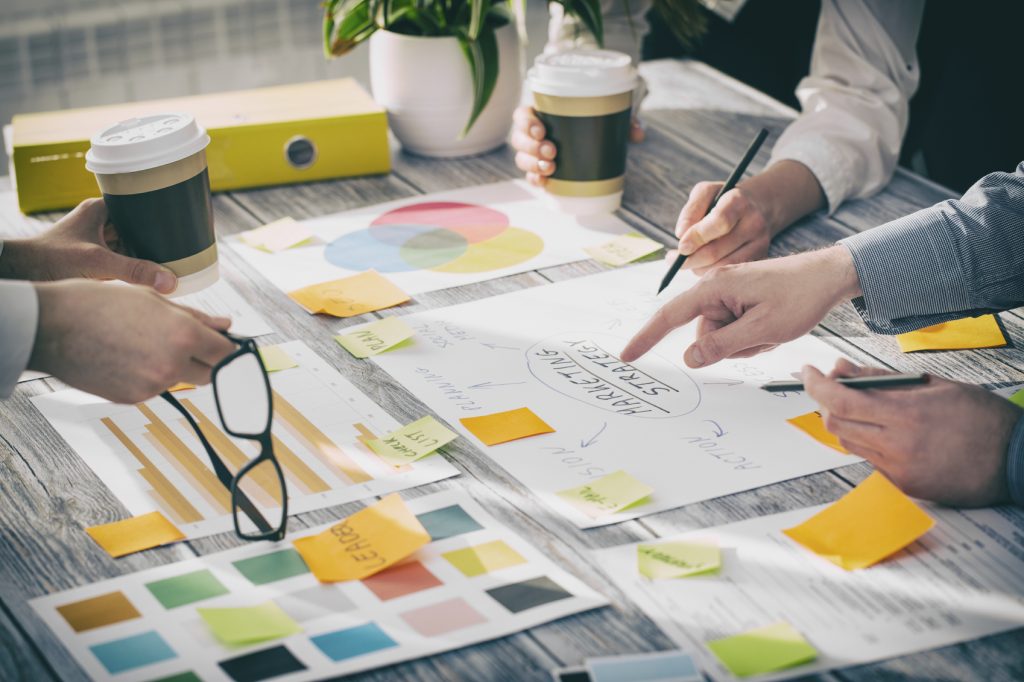 A recent Families and Work Institute study found "more than half of U.S. employees feel overworked or overwhelmed at least some of the time." Burnout can lead to stress and health problems, and inevitably relationships suffer. Additionally, chronically stressed employees are ultimately unsustainable for businesses, contributing to excessive turnover and a compromised final product.
The good news? There are practical steps you can take to tackle your to-do list and improve your state of mind. While you may never achieve the coveted "inbox zero," you can feel more empowered and invigorated in the office. Start with these tips:
1. Identify if it's a temporary or ongoing condition.
Maybe your workload is usually manageable, but a position is unfilled, or it's a busy time of year. In those instances, it may be best to plow ahead if conditions will soon improve. If the company is experiencing rapid growth or there appears to be no relief in sight, talk with your supervisor about what to handle first and finding help.
2. Schedule your day.
You may feel the need to spend every waking moment answering emails and writing reports, but taking 10 minutes to write down and prioritize tasks is a great way to wrap your brain around what you have to do. This simple action can also make your day more manageable (and give you the satisfaction of crossing things off your list).
3. Do it or hand it over.
Evaluate every item on your plate and determine if it's something that you need to attend to personally or if it can be delegated. If it's something that only you can do (for example, sign paychecks), it stays on your list. But if it's something that someone else can handle, follow the proper channels to pass it on.
4. Say no.
Many of us are not comfortable saying no. We want to help, and we don't want to let others down. However, saying no is a sanity-saver. Gracefully declining to take more on is the only way to avoid over committing ourselves: "I appreciate you thinking of me for that project, but with my current responsibilities, I don't think I could give that the time it deserves."
Sometimes we say yes because we are caught off guard. Buy yourself time to think a request through by saying, "Let me check to see what's on my schedule for next week and get back to you on that later today." If the request comes from the boss, ask them their priorities to let them know you can't realistically do it all: "Would you rather I address that or continue to manage this project?"
5. Ditch distractions.
Between emails, phone calls and coworkers popping in to talk, it can be hard to grab solid chunks of time to truly focus. Begin by closing email and not taking calls for an hour. Shut your door, put on headphones or place a note on your door "On deadline" to let others know not to disturb you.
6. Clear your head.
When you are logging long hours, remember to set aside 10-minute mini-breaks. Go for a walk or sit down with a cup of tea in the break room and drink it in silence without multi-tasking. These tiny recharge sessions can be enough of a break to diffuse stress, reset your brain and help you re-focus on the task at hand.
7. Take care of yourself.
If you're sleep deprived and living on junk food, you are not operating at optimum efficiency. You will be more productive if you pay attention to your health.  Slumping in your chair trying to keep your eyes open as you stare at a computer screen is probably not going to produce work you will be proud of. Get to bed at a decent hour.
Establish boundaries.
We all have to burn the midnight oil occasionally. But if you are regularly working nights and weekends or otherwise routinely cutting into your personal time, a change is in order. Your boss may not realize how many hours you're putting in – or that you are feeling frazzled. Talk to them about your workload and come together to identify a solution.
Staying "stuck" in a state of unhappiness is not the answer. Be proactive and get busy researching solutions to your unrest. It may require several attempts to find the answer, but your proactive efforts will pay off.
For more of Diane's etiquette tips, read her Inc. contributions, subscribe to her articles on Huffington Post, "like" The Protocol School of Texas on Facebook, or follow her on Pinterest and Instagram.