As you usher in backyard grilling season and fun in the sun, here are a few suggestions.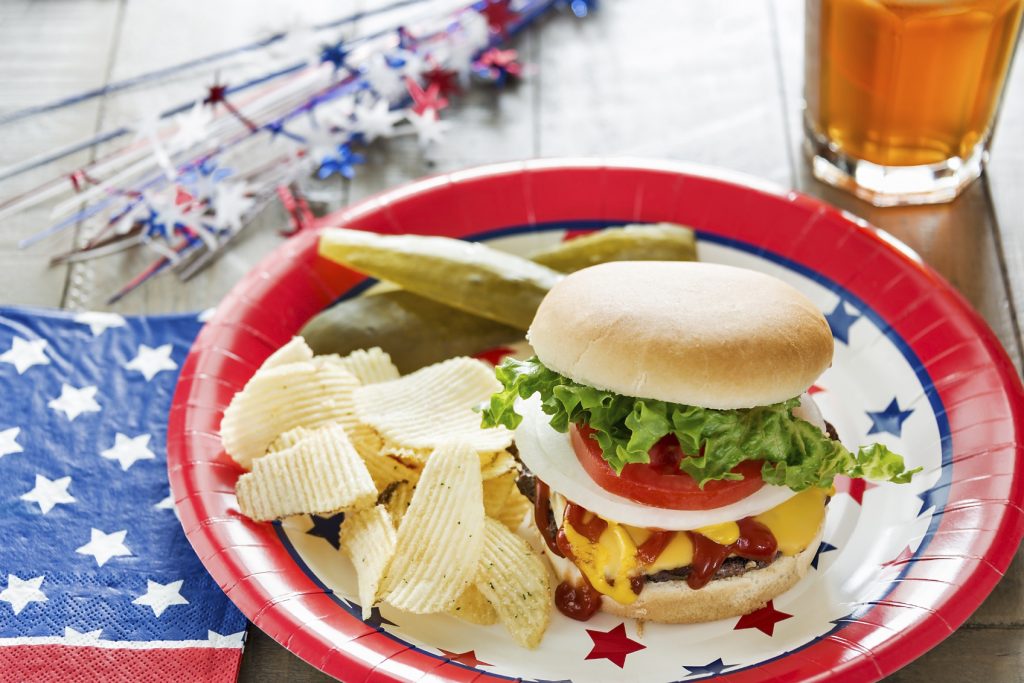 If you plan to host a backyard bbq and want to stay in the good graces of your neighbors, consider including them in the flavorful occasion.
Your friends will most likely be parking on their curb, and the loud music won't be as annoying if they are a part of the festivities. This is also an opportunity to get to know your neighbors a little better or to reach out to a new family. The atmosphere will be conducive to mixing and mingling.
Offer a variety of foods.
Factor in dietary restrictions and food allergies when preparing for the party. Check with guests in advance to see if there is anything you should know when building the menu. I recently came across an array of fruit kabobs on Pinterest – they'd be a perfect addition! Other ideas include a black bean burgers for vegetarian friends and gluten-free hamburger buns.
Have the right supplies ready.
Being prepared helps to ease any party jitters and ensures you'll have just what you need within arms reach once company arrives.
Don't forget these party essentials on your shopping list:
Plenty of sturdy, disposable paper products (plates, cups, napkins, plastic utensils)
Lighter, charcoal, foil, fire starters
Grilling tools, apron, serving platters
Cutting board, fork(s), knife(s) to cut and carve
Hand sanitizer, additional cleaning supplies
Trash cans, extra bags
Favorite Foods:
Meats, buns
Ice coolers filled with extra ice
Water bottles
Condiments, pickles
Fruit salad
Grain salads
Snacks to stave off hunger
Dessert – pound or angel food cake, brownies, cookies (without chocolate)
Don't bring:
Sodas – instead, fill bottles of water with fruit and freeze (bees love the sugar!)
S'mores – unless you have a cool place to store chocolate
Macaroni/potato salad/deviled eggs/cole slaw – need to be kept at 40 degrees F to prevent spoilage (alternative: vinegar and oil dressing or olive oil and lemon).
Provide:
Folding chairs and tables
Outdoor entertainment (volleyball, football, soccer, frisbee, croquet, bocce ball)
A great music playlist
Endless amounts of bug spray (deet free), sunscreen
Extra towels, pool toys, floats
For a night time picnic:
Candles, lanterns
Small fire pit –for s'mores if you insist
After dinner drinks or iced coffee to end the night
As the day winds down, bring out the sparklers and share a toast to thank your friends and family for being a part of a memorable tradition.
Tune into my Memorial Day Q & A (via Fox KTBC Good Day Austin) for a few more BBQ etiquette tips!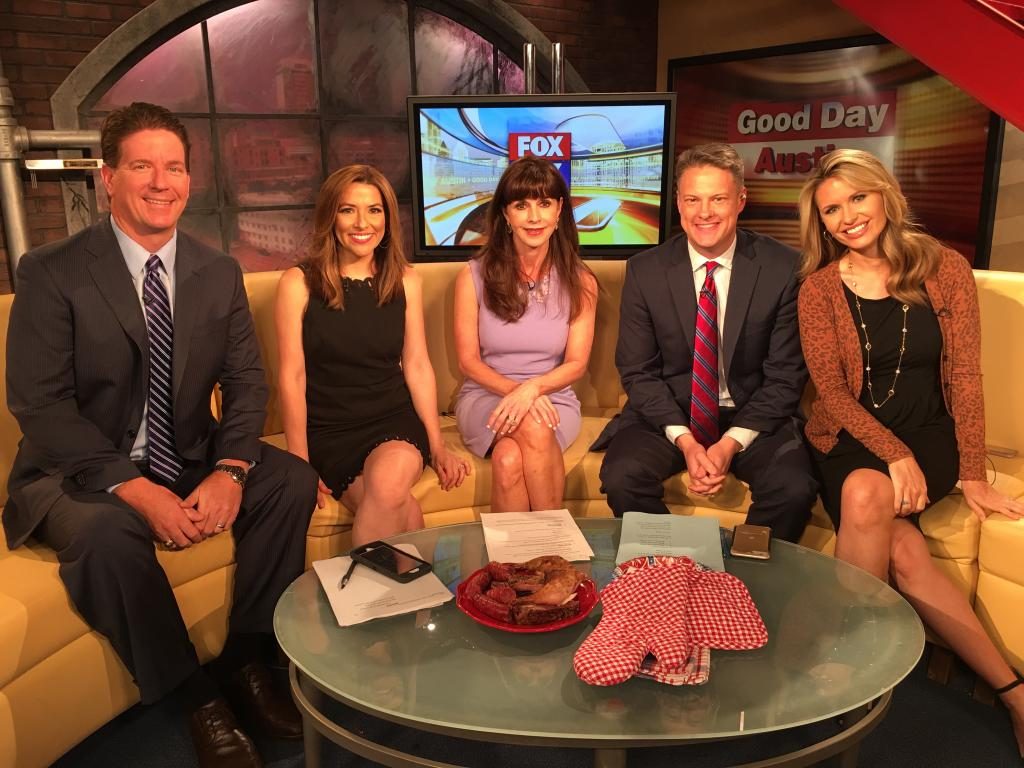 For more of Diane's etiquette tips, read her Inc. contributions, subscribe to her articles on Huffington Post, "like" The Protocol School of Texas on Facebook, and follow her on Pinterest and Instagram.