Every bride and groom hopes their wedding day will be perfect. That's why many couples are requesting those in attendance help keep the occasion technology-free.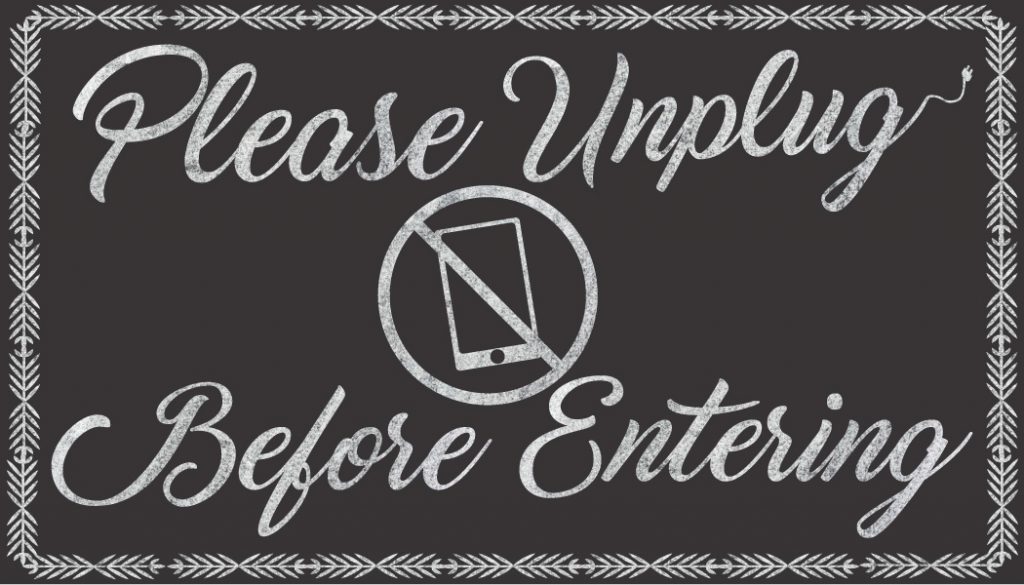 It's an understandable move. With each guest carrying a smartphone, there are several ways a well-intentioned friend can cross the line into interfering with the day's events, from obstructing the professional photographer's lens to their cell phone ringing as the couple says "I do" (not to mention people trying to record the ceremony on oversized tablets or posting blurry photos on social media).
There is not a one size fits all rule when it comes to technology at weddings as there are many couples who actually encourage attendees to take pics, tweet, hashtag and share. But for those who want to minimize interference from technology, the following tips can help encourage cooperation.
Let them know in advance.
While it's not appropriates to include your "unplugged" request on the formal wedding invitation, do include your wishes on the wedding website and on tasteful signage at the ceremony (for example, "Welcome to Lori and John's Wedding. Please turn off your electronic devices before entering.") Assure everyone you will share photos as soon as possible.
Remind them again.
Include a subtle reminder in the program. At the ceremony, have a member of the wedding party or the officiant make a quick, friendly statement just before the ceremony begins. Say, "Jennifer and Paul want you to share fully in the ceremony. Kindly silence your cell phones and refrain from taking or posting photos. Please allow the professional photographer and videographer to do their jobs."
Don't attempt to confiscate phones.
Most of us have a strong link to our phone. Many have legitimate reasons to keep it within arm's reach all times, especially if the kids are with a babysitter. It's unrealistic to expect people to toss their phone in a basket, leave it at the hotel or in the hot car.  Asking them to "check" their phones outside the entrance to your wedding is probably going to create more problems than it solves. So make your wishes clear and trust your loved ones to behave accordingly.
Offer an "altar photo opp."
This is a simple option that will let people get the urge to snap photos out of their system. Once the bride and groom reach the altar, the couple turns around to face friends and family, the officiant presents them and invites guests to take as many photos as they would like to – then they turn off their phones for the remainder of the ceremony.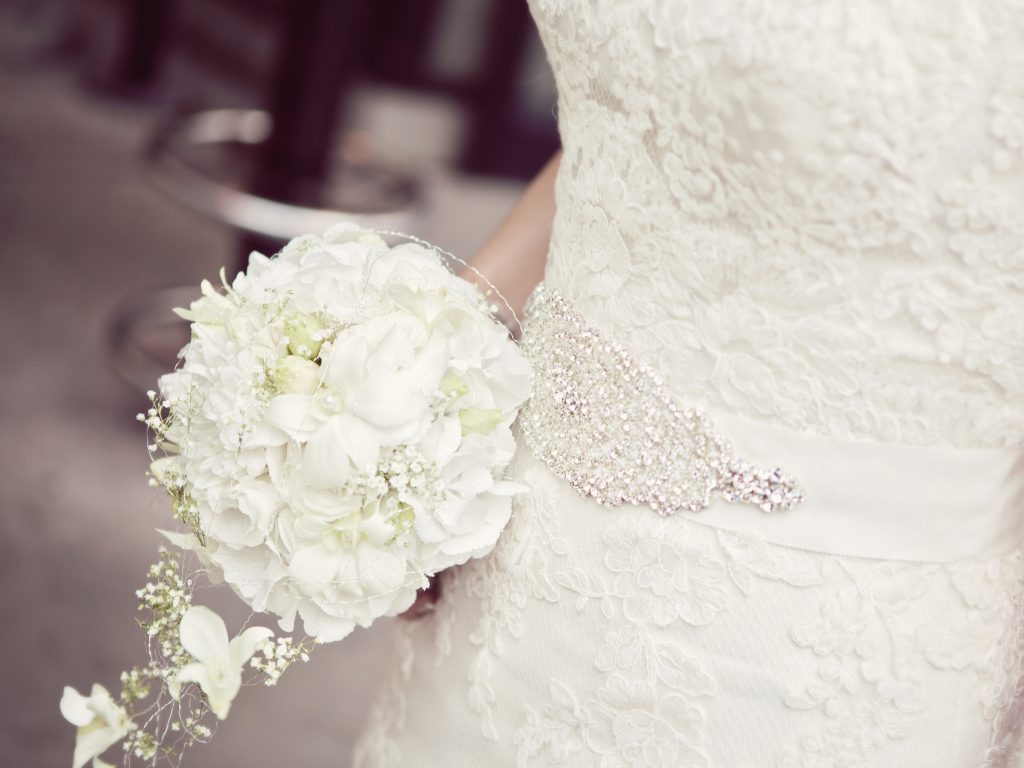 Allow photos at the reception.
While the ceremony may be off-limits for photos, you might enjoy the candid shots of friends and family that guests take at the wedding. Some couples even come up with hashtags for the sharing of photos online.  Others ask to see the photos first, before posting or tagging.
Set up a photo booth.
Some couples let their guests capture the moment with a designated photo booth, complete with an array of festive props. There are thousands of ideas for this online, so find one that matches your style and theme and designate a corner of the reception area to indulge your guests. Again, give concise directions on what is expected.
Ask that no photos be posted on social media.
There are many reasons for this request. No beautiful bride wants an unflattering portrait posted online for all the world to see. If an attendant posts a photo taken while the bride is getting ready, the thrill of the moment of the "big reveal" could be lost to the groom and wedding guests. Also, photos could create an uncomfortable situation for the bride and groom when viewed by people who weren't invited.
To all the guests preparing to attend a wedding, it all boils down to these simple words: RESPECT your friend's wishes. It's their big day, and they want you to unplug, enjoy yourself and help them make memories.
You may also find my Wedding Etiquette: Commonly Asked Questions blog post helpful. 
For more of Diane's tips, read her Inc. contributions, subscribe to her articles on Huffington Post, "like" The Protocol School of Texas on Facebook, or follow her on Pinterest and Instagram.