Though some may say accepting a friend request from your boss on social media is a professional "don't," there are arguments to be made on either side of the debate.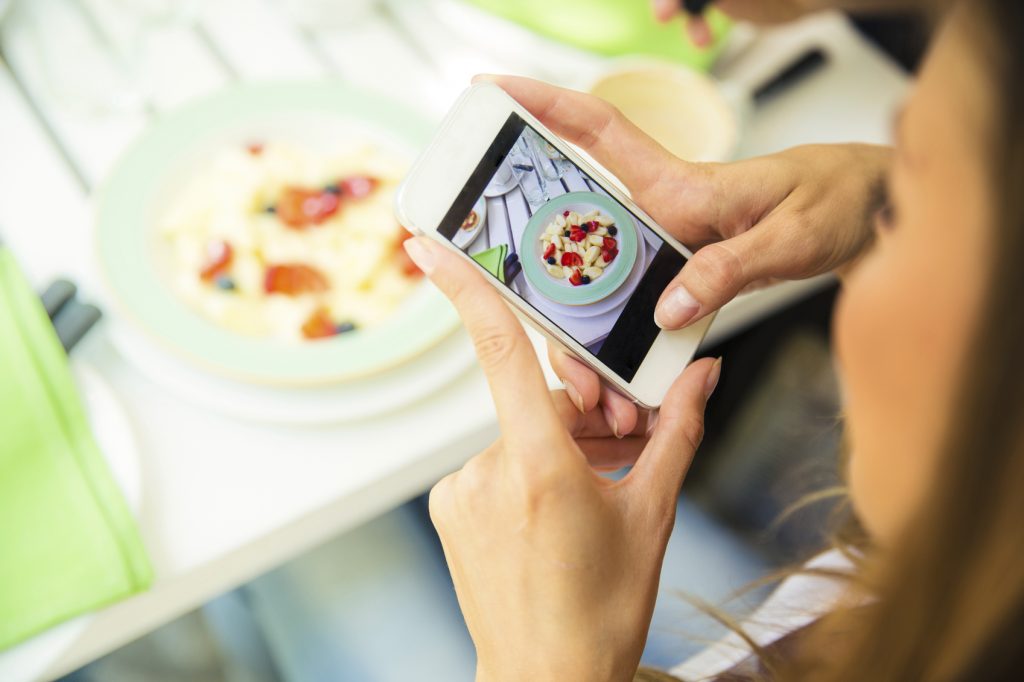 To further complicate matters, the decision extends beyond Facebook or LinkedIn, and into other popular platforms such as Instagram, Twitter, or Pinterest.
I recently shared my thoughts on Inc.com regarding this social media dilemma from the perspective of the employer; today I am covering the decision to accept, reject, or ignore with the employee's best interest in mind.
Here are a few pros and cons of connecting with your boss on social media:
Pro: You practice an "open book" approach to your online activity. You spend your day focused on your job, rarely posting and never ranting about work. Or do you?
Con: You blur the lines between your personal and professional life when your friend list on Facebook matches up with your connections on LinkedIn. As a result, you may be less likely to share updates on social media.
Pro: You've built up a vast network of professional contacts on social media and enjoy maintaining those relationships. You view Facebook as another avenue to build your credibility.
Con: Your boss may wonder if you are on the lookout for a better opportunity or otherwise question your objective, and your friends may not appreciate the self-promotional tone your posts will invariably take.
Pro: You are inquisitive and can use it as an opportunity to learn more about your boss, including their likes and dislikes.
Con: He or she can do the same with your activity feed! If you don't mind your privacy being infiltrated by the head of the company, you can accept the request. But, don't feel guilty for ignoring the request, or giving an excuse as to why you are not accepting the invitation to be friends with your boss.
Pro: You may have several friends (both real life and social media contacts) in common and can use it as a networking tool.
Con: You start getting friend requests from friends of friends and begin to lose control of who you want to see your page and who you feel guilty ignoring.
Pro: You can show your boss you support the company by posting updates about company perks and services.
Con: Your boss may not want you to share business information on your personal account. You need to know the company policy before posting information about your clients or your latest success story.
Pro: Your boss can see how you interact socially with friends and family.
Con: One or more of your friends may leave a distasteful comment or embarrassing remark on your feed, or tag you on their own and your boss can easily make a judgment that you surround yourself with like-minded people.
Pro: Your boss will learn more about your personality and causes you are passionate about. For example, she may not otherwise know you love photography and spend the weekends capturing the perfect sunrise.
Con: If you are passionate about politics, there is a chance they may not appreciate your strong views. Of course, you have every right to share, but knowing they may bring it up the next time they see you can cause unnecessary stress.
Since the waters can quickly become murky in the social media arena, it's better to practice caution and keep your work and home life separate. Maintaining a manageable online circle today will mean less worry tomorrow.
You may also find my recent segment on Fox 7 Austin regarding this topic helpful.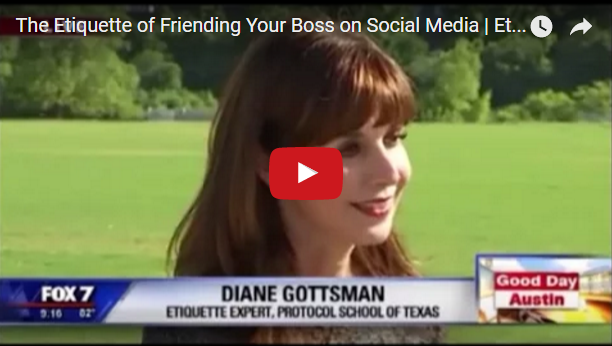 For more of Diane's etiquette tips, read her Inc. contributions, subscribe to her articles on Huffington Post, "like" The Protocol School of Texas on Facebook, or follow her on Pinterest and Instagram.