Wearable technology is here to stay. Though far from perfect, major improvements are in the works.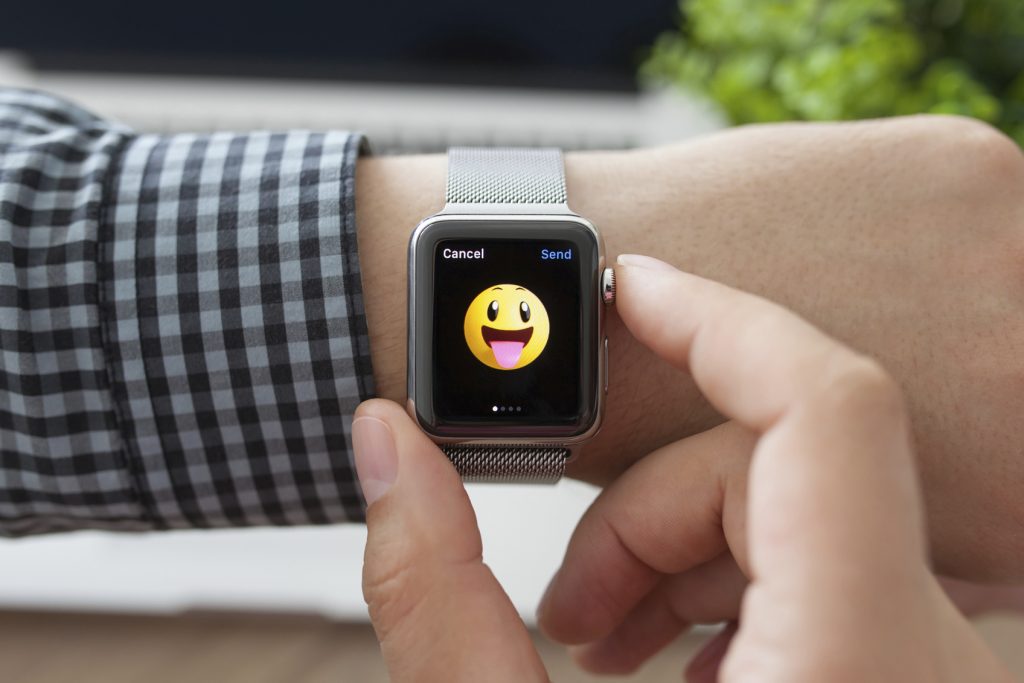 In a recent article on Mashable, Lance Ulanoff compares the coming changes to the Apple Watch this fall to a brain transplant. Furthermore, consumer buy-in is happening slowly but surely. A recent survey found that nearly half of smartphone users "believe wearables could replace smartphones at some point."
Here are some etiquette reminders to keep in mind while enjoying your Apple Watch:
1. In both professional and social settings, treat the Apple Watch like a regular watch.
You wouldn't glance at your traditional timepiece in the middle of an important conversation for fear of insulting your guest. It becomes more tempting when your Apple Watch is gently nudging you to check the incoming text or phone call. Do your best to ignore the slight notification vibration coming from your smartwatch when spending time with a client, friend, or partner; wait for an appropriate window of time to review your messages.
2. Choose how to use your Apple watch most efficiently.
One could argue a quick glance at your smartwatch is less distracting than pulling out your smartphone to check for calls and notifications. On the flip side, attempting to show someone your vacation photos through the tiny lens of your watch is frustrating and ineffective. Utilize your watch to track fitness, check the forecast, and stream music. During these summer months with kids at home, it's a great way to quickly see what child is texting me and determine if I need to excuse myself to take the call.
3. Understand the pros and cons.
Doing a bit of research before your Apple Watch purchase will help you to make an informed decision. Read up on what your smartwatch can and can't do. For example, TechRadar describes it as "an iPhone-tied convenience gadget." The ability to make calls, use Siri, send texts, and read emails without reaching for your iPhone are a few pros of the device. But if you believe the Apple Watch is an iPhone alternative, you'll likely be disappointed.I'm often amused as I watch one of my favorite clients and a certain girlfriend, shout into their wrist and then hold their arm to their ear in a crowded restaurant to no avail. Moral of the story, it doesn't really work for long conversations!
4. Customize settings and notifications.
Wareable recommends editing the settings on your Apple Watch, especially when it comes to notifications. Going with the default alerts could mean you'll end up with a slew of unwanted notifications to muddle through. There are countless ways to tailor your user experience.
You may also find my smartwatch thoughts via Wearable Style News helpful.
For more of Diane's etiquette tips, read her Inc. contributions, subscribe to her articles on Huffington Post, "like" The Protocol School of Texas on Facebook, or follow her on Pinterest and Instagram.