If feelings of wanderlust are surfacing as you go about your day, maybe it's time to bring those Pinterest boards to life with a solo trip somewhere exciting and new.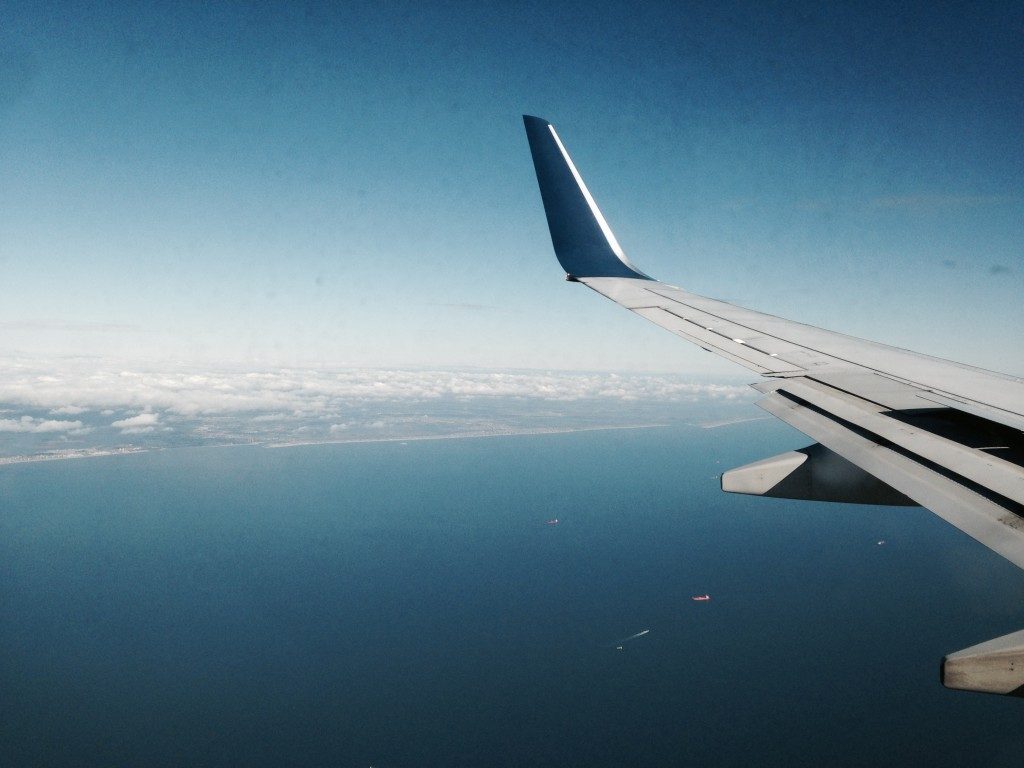 A recently divorced girlfriend asked me to address this particular topic, and I am happy to oblige. There are countless reasons women (and men) find themselves traveling alone – I often prefer it! Put those vacation days to good use and approach your excursion with confidence and enthusiasm.
There are many benefits to traveling alone, including ease of scheduling and complete command over your agenda. It's also a great opportunity to pamper yourself and spend some time in thoughtful contemplation of where and how you would like to see your life unfold.
A few things to keep in mind before you step off the plane…
Enjoy the experience. 
Every location offers unique opportunities and occasions to try something new. Take advantage of what your destination has to offer. Learn how to surf, kayak, meditate, cook new foods, hike, or a combination of multiple experiences. I am reminded of Eat, Pray, Love and encourage you to find your own bliss. There is no shame in dining alone. Have a seat at the counter and make a new friend. You never know who you'll meet or what you'll learn about yourself.
Step out and strike up a conversation.
Depending on the tour or attraction, you may be asked to partner up with someone else to avoid an empty seat. You already have something in common – the activity at hand, so feel free to ask them what brings them to the city and go from there. A warm smile and natural dialogue will assist as you remove any self-doubt about being able to navigate on your own. There are many good reasons to travel alone, and most people can't imagine it until they try it.
Keep safety in the forefront.
Safety is of high concern when visiting a new place. It isn't a far-fetched idea to take a self-defense course or to read up on travel safety pointers. Walk with confidence and stay alert. Proper identification and a charged cell phone can also go a long way in making you feel more comfortable. Most importantly, if something doesn't feel right, it is best to go with your gut instinct.  Don't hesitate to be firm if you are feeling uncomfortable, and avoid wandering off the beaten path with new acquaintances. For more tips, visit CNN travel.
Adopt a pace that suits your mood.
There's no need to plan every moment of your day.  If you begin to see that you are wearing yourself out, back off a little. You have the comfort in doing that! It is a vacation, after all, so maybe one day here and there of complete relaxation is in order. Go to a spa, sit on the beach all day, stroll aimlessly around the city, or even stay in your comfy hotel room and have a Netflix marathon. Then begin again the next day with structured plans.
Remember, travel is good for the mind and the soul. Don't be surprised if you are planning your next solo excursion on your way back home. The world is open and ready for you to visit!
You may also find 7 Airbnb Travel Etiquette Tips helpful.
For more of Diane's etiquette tips, read her Inc. contributions, subscribe to her articles on Huffington Post, "like" The Protocol School of Texas on Facebook, or follow her on Pinterest and Instagram.