As students return to school, and you get familiar with your son or daughter's teacher, it may be tempting to send them a Facebook friend request so you can "keep in touch."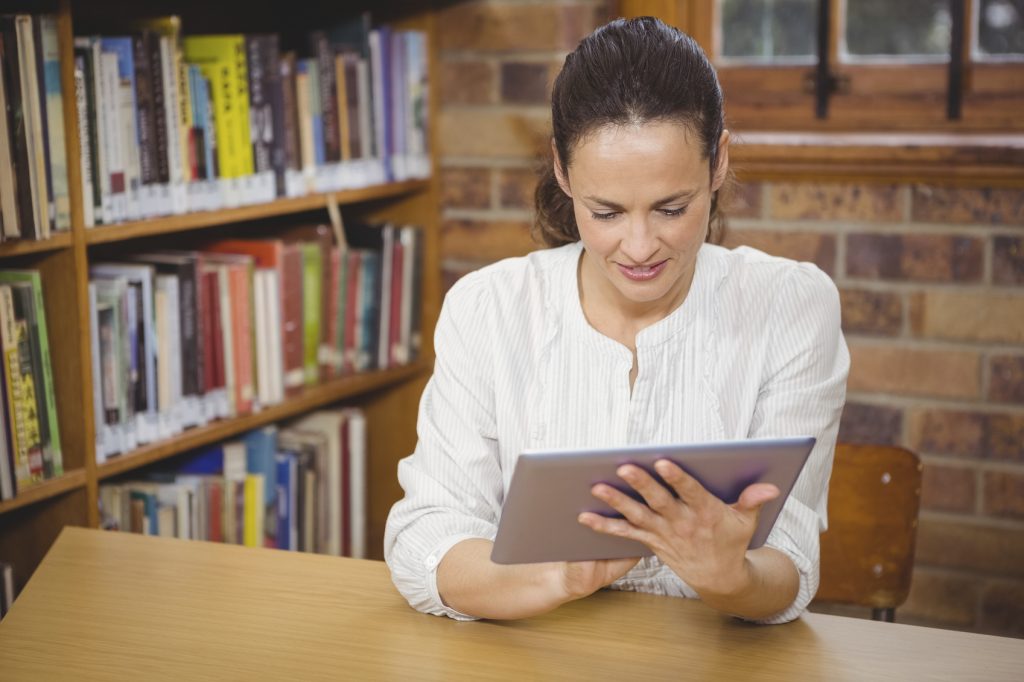 Take your finger off the request button and read today's post first. There are several things to consider before clicking "add friend," even if you feel a genuine bond with the teacher and share an amiable relationship.
It's usually best to avoid mixing professional with personal.
Primarily, the parent-teacher relationship is centered around a child's experience at school. You both deserve to have a private life that is not up for potential scrutiny. Additionally, some schools have policies that strongly discourage or even prohibit their teachers from social media interaction with parents. When in doubt, ask your principal or school district for clarification.
Boundaries are important.
Some parents are very interested in seeing what their child's teacher does on their off time, but the lines can easily get blurred if the teacher (or parent) suddenly feels like they are in a fish bowl. Due to their position as a public figure charged with caring for children, teachers are held to a higher standard for their behavior than the average person. For their professional well-being, teachers must be especially careful about both what they post on their page and posts that others tag them in. (Teachers, adjust your settings accordingly!)
Perception is paramount.
When a teacher seems more responsive or familiar with certain parents, it's natural for others to pick up on the dynamic and feel left out. If you were friends before your child entered their classroom (the kind that regularly went out to dinner or socialized), a certain amount of decorum during the school year should still be maintained until your son or daughter moves up to the next grade. Best practices call for keeping the relationship professional as long as you have children revolving in and out of the classroom from year to year.
When to friend? There are exceptions to the rule under the right circumstances.
Some teachers are very open with their lives on social media and encourage a social media connection with parents.
For example, one of my daughter's elementary school teachers was a marathon runner and enjoyed having her students' parents cheer her on. She welcomed social media interaction, and everyone enjoyed keeping up with her adventures and successes. Years later, it's still fun to see how she is doing.
In the future may be better.
One of my son's elementary school teachers made a special impact on his life. She and I were not social media friends while he was her student, but while working together on school projects, we developed a friendship that continues to this day both on and off Facebook. Full of beautiful pictures and lovely stories about her family, her page is a testament to the positive and inspirational way she lives her life. The lesson here is that some personalities have a passion for interacting online, while others prefer to keep their personal lives out of the spotlight.
When they initiate the request.
Should you receive a friend request from your child's teacher, feel free to accept it if you are interested.Of course, you also have the right to politely decline, in which case, a polite, yet honest message may help to ease any awkwardness. "Mrs. Wright, I adore having you as Suzy's teacher, but I keep my Facebook friendships limited to family members and a few of my closest friends. I hope you understand!"
The bottom line:
It could work, or it could go disastrously wrong. The risks outweigh the benefits, and there is no reason to put a teacher in the uncomfortable position of feeling obligated to accept your friend request.  If you decide to throw caution to the wind, don't be offended if you don't hear back. Refrain from asking "why" they are ignoring your invitation.  You already know the answer!
You may also find The Etiquette of Friending Your Boss on Social Media helpful.
For more of Diane's etiquette tips, read her Inc. contributions, subscribe to her articles on the Huffington Post, "like" The Protocol School of Texas on Facebook, or follow her on Pinterest and Instagram.