The next time you order up your morning coffee, you may notice that Starbucks employees are sporting a new, personalized look.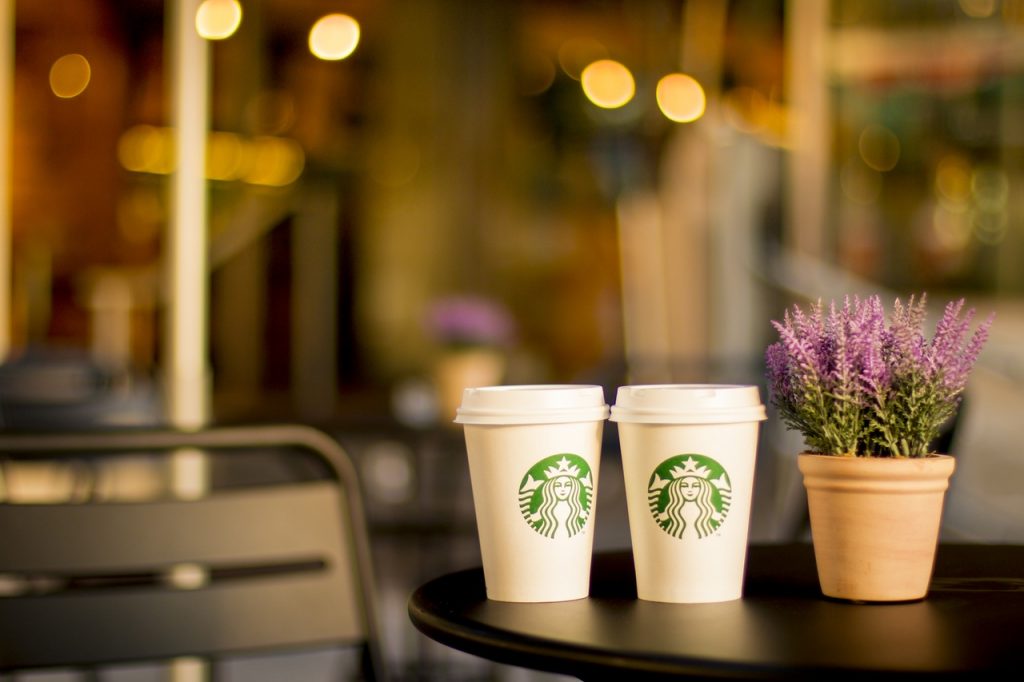 Their updated dress code allows baristas to customize their appearance and move beyond the previous black, white, and khaki color scheme underneath their green aprons.
Purple hair, jaunty newsboy caps, and a palette of color and fabric choices are now on the menu of options for employees. It's an extension of the looser policy the company adopted in 2014 when tattoos and piercings became acceptable on the job.
The change at Starbucks represents a shift taking place in the world of workplace attire. It's an example of the traditional corporate uniform making room for an emphasis on individualism, where personal expression is not just allowed, but encouraged.
The Starbucks corporate Lookbook reads: "We're inviting you to bring your personal taste and handcrafted style to work. As ambassadors of the Starbucks brand, you should feel proud of your own look as you tie on the green apron."
It's not a total free-for-all, however. Their guidelines are actually quite specific regarding what is and isn't allowed; for example, employees are advised that "shoe colors should be in black, brown or gray (a small amount of accent color is allowed)." The dress code is spelled out in a 15-page document with plenty of illustrated examples of do's and don'ts. The rules also include strict adherence to corporate standards and hygiene, with specific rules about hair, nails, and anything of a political or religious nature.
Early reports say that both employees and customers are welcoming the change, with positive feedback on the expanded options for personal preference. After all, it doesn't impact the taste of the coffee, and the expanded freedom of choice provides a morale boost for employees. Translation: Happier employees, better attitudes, and therefore better customer service.
Like Casual Fridays and designated jeans days, relaxing the dress code is an easy, well-received (not to mention budget-friendly) benefit for employees. It's also part of a bigger trend in the American workplace, according to a survey by the staffing firm OfficeTeam, which found that 58% of individuals polled prefer a business casual or casual dress code – or no dress code at all.
In an interview with the Los Angeles Times, OfficeTeam District President Brandi Britton attributed the trend to economics: "It's an employee's market. People wearing suits and more formal attire seem to return in tougher economic times. More casual dress codes seem to be the trend when economic times are good and it's an employee-driven market."
Though preferred by many, casual dress doesn't always apply across the board. After all, most of us would be uneasy seeing our surgeon or accountant under a crop of shocking pink hair. What works in the office is a function of the corporate culture, the preferences of clients, and the opinions of the people in charge.
From uniforms to suits and ties, employee attire creates an identity that defines expectations for both the person wearing it and those around them. While we may be perfectly comfortable if our coffee server sports a nose ring, it seldom instills confidence when our child's teacher or financial advisor does the same.
A conservative, buttoned-down look is a must in some fields, such as law, finance, healthcare, and business. Other industries have more leeway, such as advertising and tech start-ups, where a more creative, edgy look is expected. The degree of flexibility also depends on whether the employee deals with customers or works in an internal setting.
Every profession sends a message with their signature attire, whether it's about authority, power, reliability, or personality. Even the national uniforms for 2016 Olympics are carefully crafted to send a message about each team and the country it represents. The U.S. team's blazers, white shorts, and button-down shirts, designed by Ralph Lauren, paint a picture of casually elegant, all-American preppy style, while the Stella McCartney-designed uniforms for Great Britain reflect a youthful, fresh, highly graphic look. It all represents a desire to strike a balance between individuality and the standards of an organization.
For today's employee trying to sort it all out, the timeless advice still applies: Regardless of the trends, your guidelines are based on what is found in the employee manual. Dress for the job you want and back it up with a solid performance record.
You may also find How to Respond to the Job Interview Question: "Tell me about yourself" helpful.
For more of Diane's etiquette tips, read her Inc. contributions, subscribe to her articles on Huffington Post, "like" The Protocol School of Texas on Facebook, or follow her on Pinterest and Instagram.