Today is the first day of fall, and I've created a list of seasonal ideas to enjoy with friends and family. Take a look and let me know what you would like to add.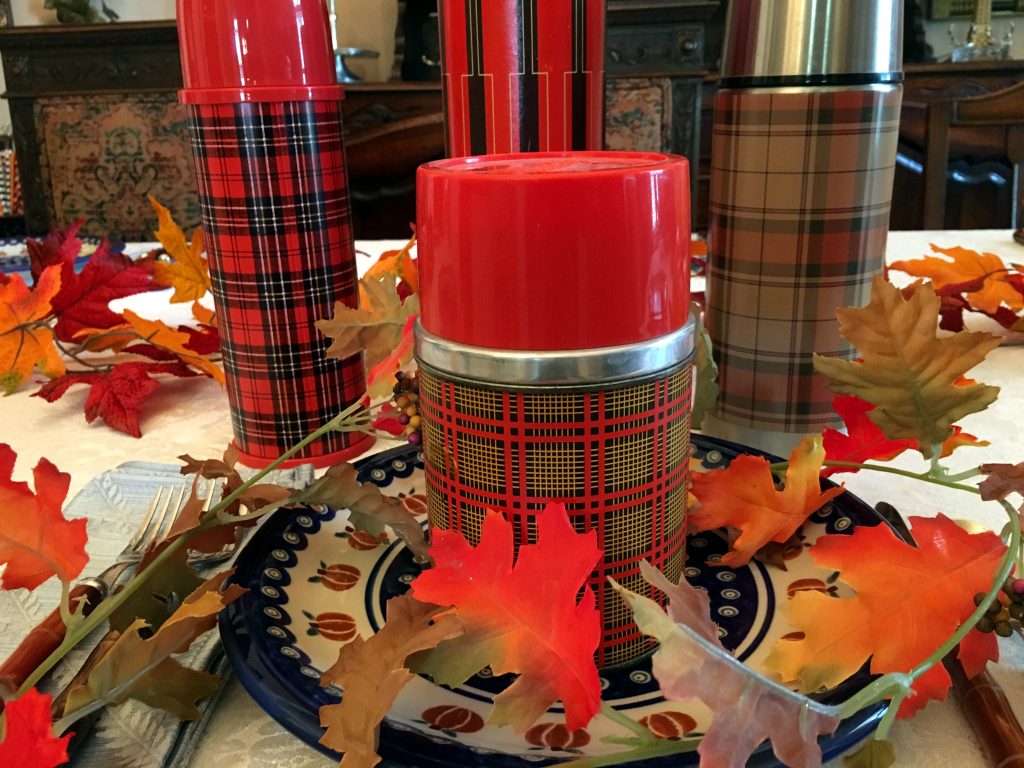 I love to collect vintage thermoses and fill them with hot tea, cocoa or warm soup.
Bring them along to your hometown football game, tailgate party or have a backyard brunch and use the thermoses as table decorations, along with seasonal foliage and berries. Have everyone serve themselves as the thermoses will be at their fingertips.
Invite neighbors and friends over for snacks before the local high school game.
Set out a few slow cookers and offer chili, queso and mini sausages. I'm loving the recipe below:
Two packages of Polish sausage, cut into slices. Jar of grape preserves (or your favorite strawberry, or apricot marmalade. Cook in a crock-pot for approximately four hours. Serve with crusty bread.
Stay warm and feel cozy.
On a recent trip to Target, I picked up some inexpensive scarves that I plan to use as chilly weather throws ($7). They're perfect to wrap yourself up during a football game or to wear around your shoulders on a cold flight. I bought several to have available for guests as we sit out on the porch.
Decorate on a budget.
Do you want to have a party but find yourself feeling overwhelmed because the cost of the fall decorations can be expensive? Step out into your backyard and bring in leaves, twigs and your potted plants. Take a trip to your neighborhood dollar or consignment store where you will find a plethora of seasonal items for a fraction of the cost, and add them to the bounty you collected.
Shop the season.
Go to a tag sale, a fall festival, or an estate sale and browse. Don't forget to bring along a friend with impeccable taste who can spot a bargain; they can see things in an old piece of "junk" that you may not.
Explore. 
Enjoy a hike or a bike ride on the nature trail. The temperature is cool, and the air is crisp. You will see lots of people doing the same thing and be glad you ventured out with the kids instead of staying home and playing video games.
Organize an applesauce exchange.
Have everyone bring their own canning jars as you swap recipes and make some special homemade treats. Or, coordinate a cookie swap and make popcorn balls, seasonal cookies and bars. Send them off with special cookie tins that will remind them of the fun.
Host a grilled cheese party.
Set out several types of bread and a variety of cheeses, and let the grilling begin. Serve the sandwiches with a cup of tomato soup.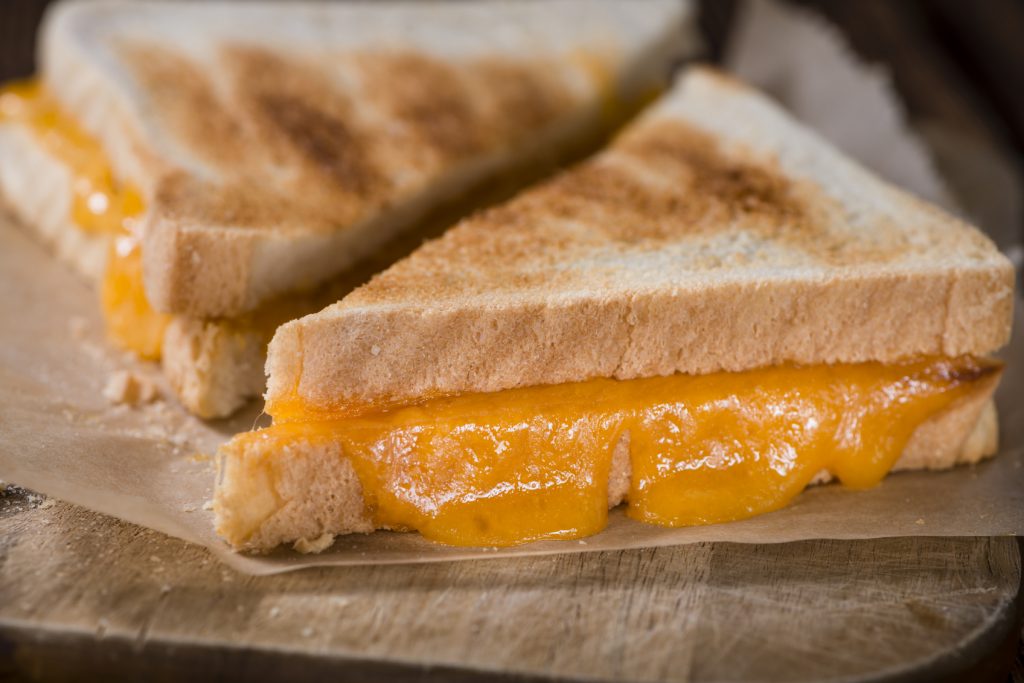 Heat a pot of beef or chicken noodle soup on the stove.
Serve the soup in individual bread bowls and sprinkle with grated cheese.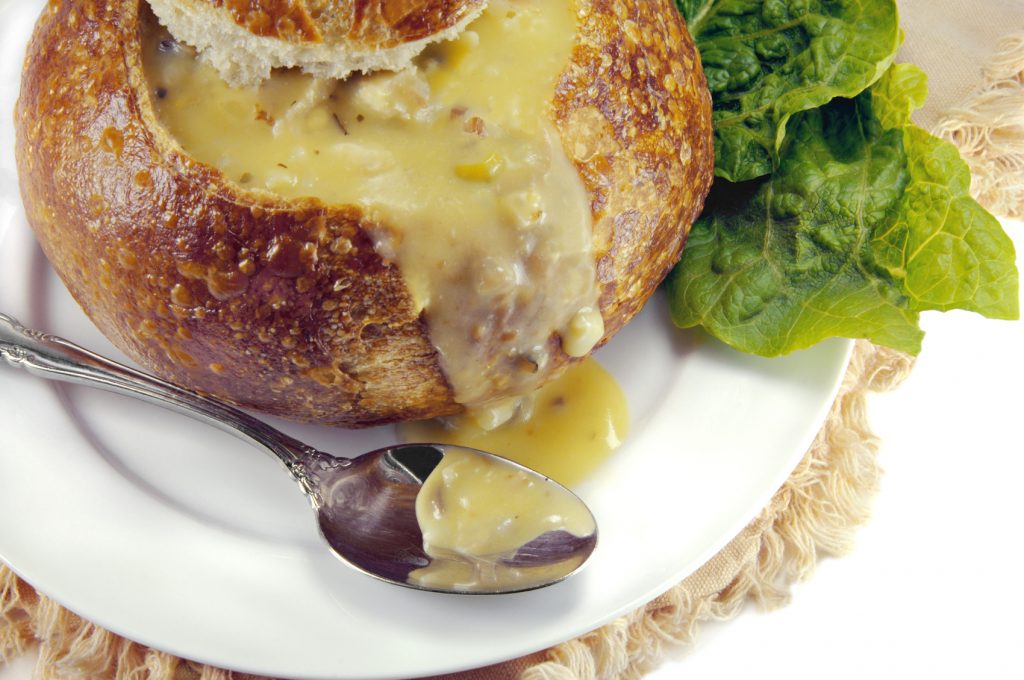 The idea is to create sweet memories that will last the entire season.
You may also like How to Host an Olive Oil Tasting Party.
Read Diane's Inc. contributions, subscribe to her articles on the Huffington Post, "like" The Protocol School of Texas on Facebook, or follow her on Pinterest and Instagram.