Dining at a mountain lodge evokes an atmosphere of rustic elegance. Whether you live in a mountainous state, or far from it, you can achieve that lodge chic in your own home.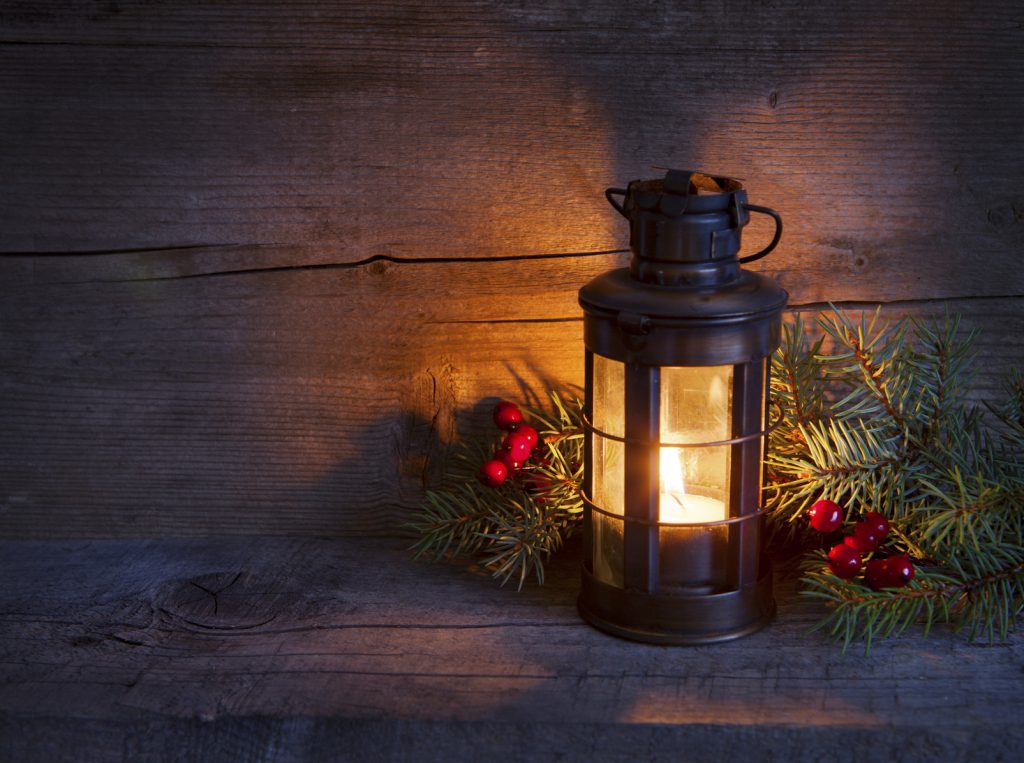 Here are some simple ways to pull off the look as you enjoy an evening of warmth and merriment.
Add natural elements.
Incorporate antlers, birch logs or branches, pinecones and any other botanic components to bring the outdoors into your home. These natural touches help to achieve a woodsy feel. Place a basket of logs by your hearth. Antlers can be incorporated into the centerpieces, or grouped together on a mantle or coffee table. Include birch items in your candle holders, place settings and vases.
Highlight the glow.
Lodge ambiance is all about light – from a roaring fire in the fireplace to lots of soft candlelight. Small, flickering votives equal cozy, so the more, the merrier. Put a row or clusters of larger pillars along your dining table, on your mantle, or entry table. Add some rustic, vintage lanterns. Arrange an outdoor fire pit area for guests to gather after dinner, complete with smore's supplies.
Set your table with plaids.
Get creative with patterns of plaid fabric. Use scarves or flannel napkins, a plaid blanket or remnants as a table runner. Plaid flannel textiles are wintery and warm and add tactile and visual elements to the decor. Infuse the space with special details: mugs, accent pillows, and a variety of other items – use your imagination. Additionally, provide your guests with extra blankets in plaids, shearling, or faux fur when you step outside to snuggle up near the fire.
Serve warm beverages and a hearty meal.
Mulled wine and warmed cider are the perfect beverages for lodge entertaining. For the appetizer, you could serve a baked artichoke dip, paired with pita chips or toasted French bread slices. Soups and stews are great menu choices, as well as roasted chicken and root vegetables. For dessert, consider a rich bread pudding with brandy sauce or bake a chocolate cake with warm drizzles of icing.
You may be states away from a beautiful mountain lodge, but you can easily re-create that warm yet elegant feel. Whether you let this theme inspire your holiday fete or a casual Friday evening dinner with friends, your guests are sure to love it.
Here's a recipe to get you in a festive mood: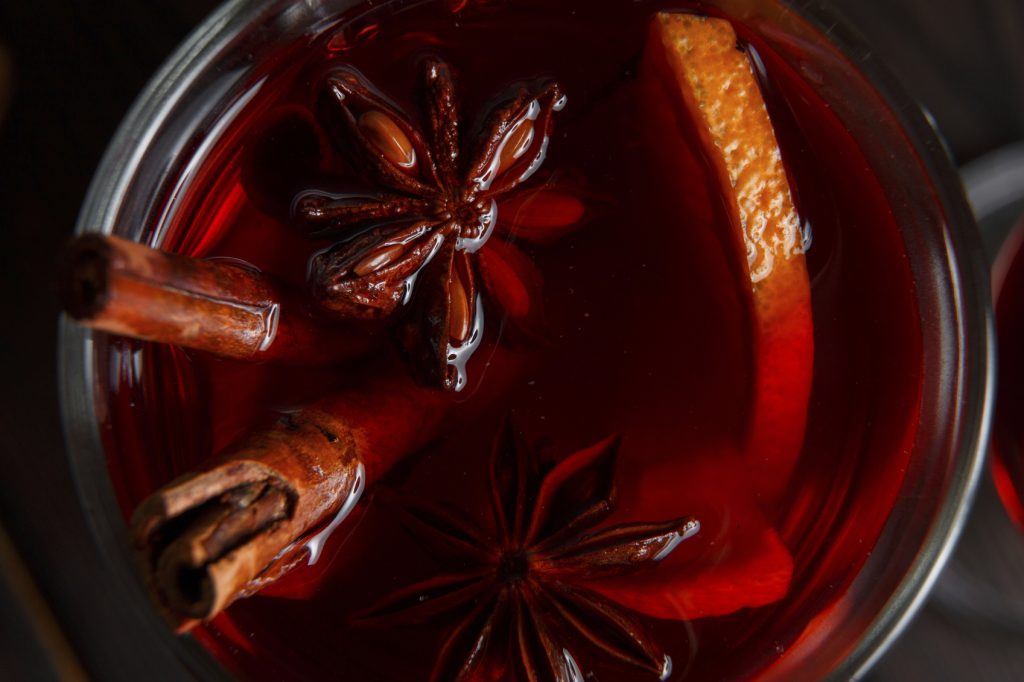 Mulled Wine
1 bottle of red wine
2 cups apple cider
1 orange, sliced
1 package mulling spices (or if not available, 2 cinnamon sticks, 4 star anise, 5 cloves, 1 tbsp. allspice)
2 oranges, 1 juiced and zested and 1 sliced for garnish
4 tablespoons honey, agave, or sugar
Garnish with a cinnamon stick and slice of orange
Preparation
–  Combine the wine, cider, orange juice and honey in a saucepan, stirring.
–  Add the spices and orange peel.  Heat on medium, not bringing to a boil.
–  Simmer on low heat for 20 minutes. You may prefer to strain the spices before serving.
–  Serve warm in glass mugs, with garnish.
You may also like All That Glitters: Adding Shine to Your Holiday Table with Glassware. Read Diane's Inc. contributions, subscribe to her articles on the Huffington Post, "like" The Protocol School of Texas on Facebook, and follow her on Pinterest and Instagram.