This Thanksgiving, invite the allure of autumn into holiday celebrations by harvesting décor from your own backyard.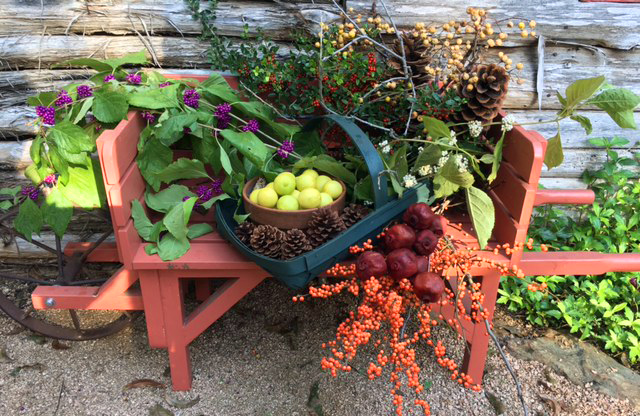 My good friend, John Bloodsworth, is the Nate Berkus of our neighborhood when it comes to event planning. Working with entertainment and hospitality clients through his public relations firm, his inspiration for seasonal soirees is fueled by a passion for tabletop landscapes of herbs, succulents, cacti and flowering greenery. Plants are artfully arranged in inventive containers and an array of vintage gear.
To that end, John created Gathers No Moss, a "sprout up" plant store that embodies a collection of repurposed possessions and vintage garden ware serving as vessels for nature's beauty. He also loves to incorporate the unexpected, such as outdoor garden planters, statuary and birdbaths, garden fruits and seasonal vegetables.
I asked John to share his entertaining tips with us as Thanksgiving and holiday events are just around the corner.
Open Your Home
Entertain, whenever possible, in your home. It is the most personal way to say, "Welcome!" for the holidays.
Establish a Color Scheme
Select a palette of colors (drawn from nature) that tie everything from the invitation to the M&Ms together. Your canvas awaits in the great outdoors.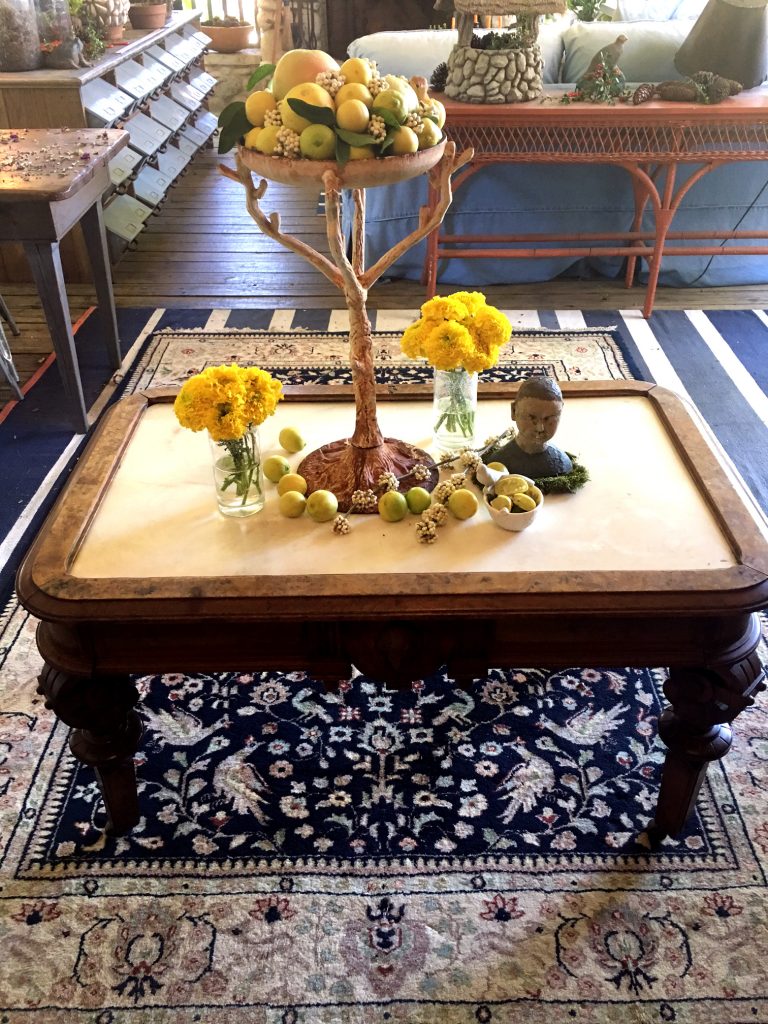 Make An Entrance
First impressions set the mood for family and friends as they arrive for seasonal gatherings, so start at your own front door. Add seasonal branches, seed pods, nuts and berries.
Fragrance and Lighting
Let a fall scent fill the air with soy candles, a simmering pot, or essential oils. We react with all of our senses. Candlelight adds ambiance to any occasion.
Fall Focal Point
If harvested fruit adorns your front door wreath, continue the look in bowls filled with moss, nuts and fruit set on entrance, serving and side tables. Place the fruit along the mantle with branches of variegated holly. Use a small lemon resting on a nest of Spanish moss at each place setting holding name cards for dinner guests.
Tabletop Tableaux
A cement garden squirrel, nesting in a patch of green moss and holly berries, guards a pottery bowl filled with pistachios or other nuts for pre-dinner munching. Pinecone seeds form a giant egg resting on a stand of weathered driftwood.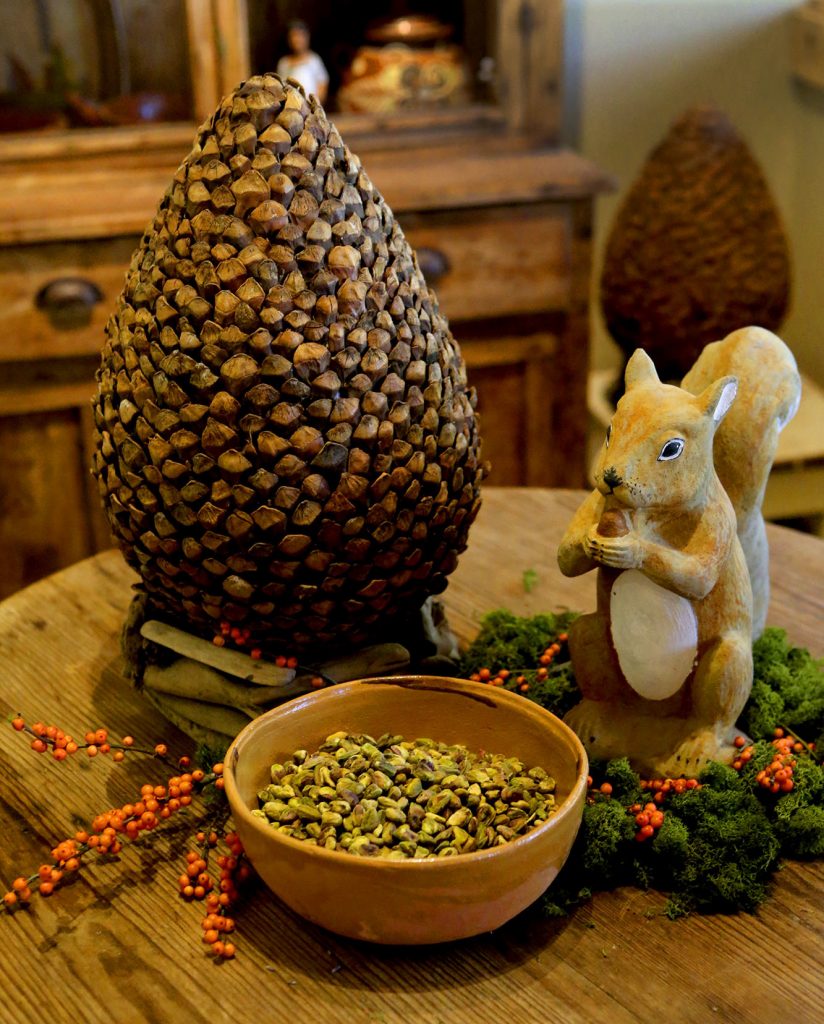 Autumn Abundance
Utilize a child's wooden wheelbarrow, filling it with branches, berries and pinecones plucked from nature. Found baskets with fruit and nuts say, "Hospitality is served here."
Repurposed Possessions
A vintage iron plant holder turned on its side, then lined with Spanish moss harvested from the neighbor's oak trees, sprays of dried salvia 'indigo spires', chinaberries, possum haw holly, pinecones and pomegranates, anchors a fall front porch feature. A small wooden bench holds a repurposed wrought iron basket filled with fall flowers from your local nursery. A cement turkey found at an outdoor sale greets guests from his perch.
Mix and Match
Bring out your plates, flatware, napkins and tablecloths. Have fun with different patterns and pieces.
Lastly, savor a few minutes in conversation with every guest – there is nothing worse than going to a party and never talking to the host.
You may also like The Magic of Mountain Lodge Holiday Entertaining. Read Diane's Inc. contributions, subscribe to her articles on the Huffington Post, "like" The Protocol School of Texas on Facebook, and follow her on Pinterest and Instagram.