With America Recycles Day coming up on November 15, now is a terrific time to alleviate some common confusion around what we can and can't recycle.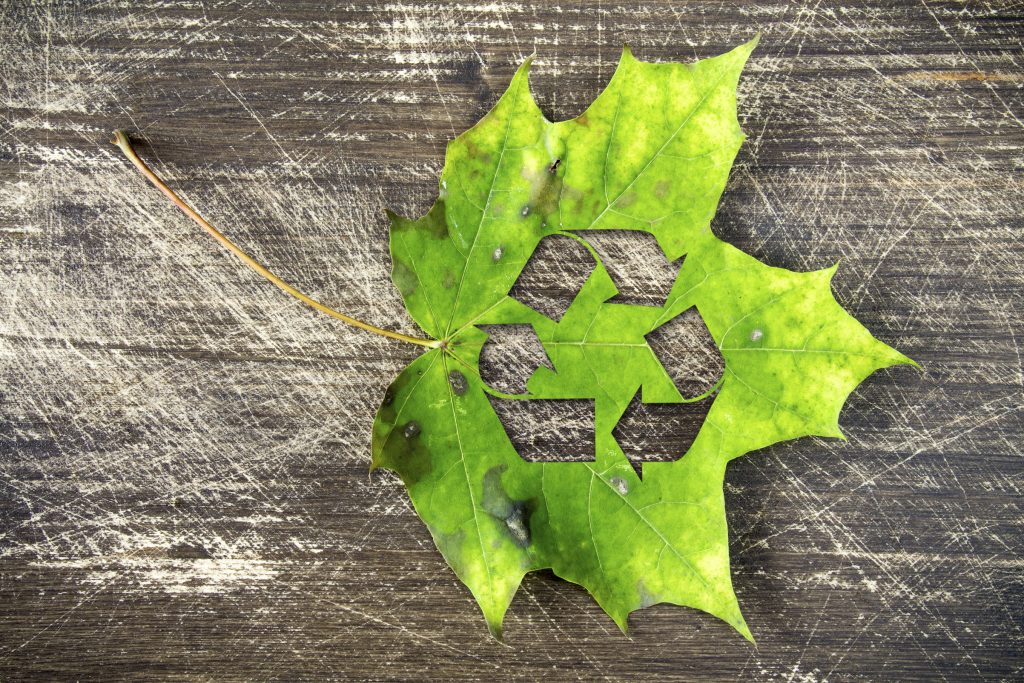 I spoke to Melissa Heald at the Austin Resource Recovery Center for her pointers. Here is a quick guide on some frequently used items, including tips on more eco-friendly alternatives (always check your local guidelines to be sure).
Coffee Cups
Paper coffee cups are typically coated with a waxy substance, which puts them on the non-recyclable list; they should go in the trash. Recycling Styrofoam at home is not allowed, but clean, dry Styrofoam can be dropped off at recycling centers. Check your local guidelines and availability. Even better, take a travel tumbler with you when you purchase coffee or ask the barista for your beverage in a mug if you're able to stay a while.
Broken Glass
Broken glass should never be disposed of in the recycling bin. While glass is recyclable, the broken shards can potentially cut the employees working on the machines. Instead, wrap it in several layers of newspaper or seal it in a box and label the package "GLASS," and then put it in your trash cart.
Caps and Lids
Ever wonder what to do with the little lid on a bottle after you finish your beverage? According to experts, it is OK to recycle it along with the bottle. The problem is, when you separate the cap from the bottle, it falls through the cracks of the sorting machine, and it's a wasted effort. Make sure to keep the lid attached to the container.
Diapers
Diapers of any kind cannot be recycled. You may think it would be allowable to put clean, unused diapers in the bin, but they contain material that is not recyclable.
Cardboard
Flattening boxes is not required, but it is helpful. Most city recycling programs request that you break down cardboard items to be more space efficient, allowing more items to fit into the bin and making processing easier. But, most will take them either way.
Balloons
Balloons and string are not recyclable; they should go in the trash cart. They get tangled in the machine.
Plastic Grocery Bags
Plastic grocery bags can't be recycled in most programs. You can save them and take them to the Recycle & Reuse Drop-Off Center. Or, some grocery stores and dry cleaners provide a receptacle to drop off plastic bags from previous visits.
Cosmetics Containers
You may not recycle old makeup. Containers must be tossed in the regular trash can. However, if you're able to remove the remaining makeup, you can recycle the plastic or glass containers the cosmetics came in.
Bottles and Aluminum Cans
You should always rinse any glass, aluminum, or plastic containers before recycling them. A quick rinse is enough. Food residue must be removed before an item can be recycled.
Pizza Boxes and Takeout Containers
Pizza boxes cannot be recycled if there is cheese or grease on the cardboard.  If there is food residue stuck to the container, it cannot be recycled. This also applies to aluminum foil or foil roasters that have baked-on food that cannot be removed. If the cardboard top is clean, however, you can separate it from the cheesy bottom and add that to your blue bin.

Wire Hangers
Wire hangers can get tangled in the sorting machine and can damage it. Instead, ask your dry cleaner if they will take them back or donate unwanted hangers to your local thrift store.
As responsible inhabitants of this planet, it's our duty to care for it. Even just making more of an effort to reduce, reuse and recycle can have a significant impact on the future quality of our water, soil and air. To check out local events on America Recycles Day, sign a pledge, or get more tips on eco-friendly living, visit AmericaRecyclesDay.org.
Read Diane's Inc. contributions, subscribe to her articles on the Huffington Post, "like" The Protocol School of Texas on Facebook, and follow her on Pinterest and Instagram.