Minutes before the final countdown to 2017 people will be cheerfully holding their champagne glasses in the air, anticipating a festive New Year's Eve toast.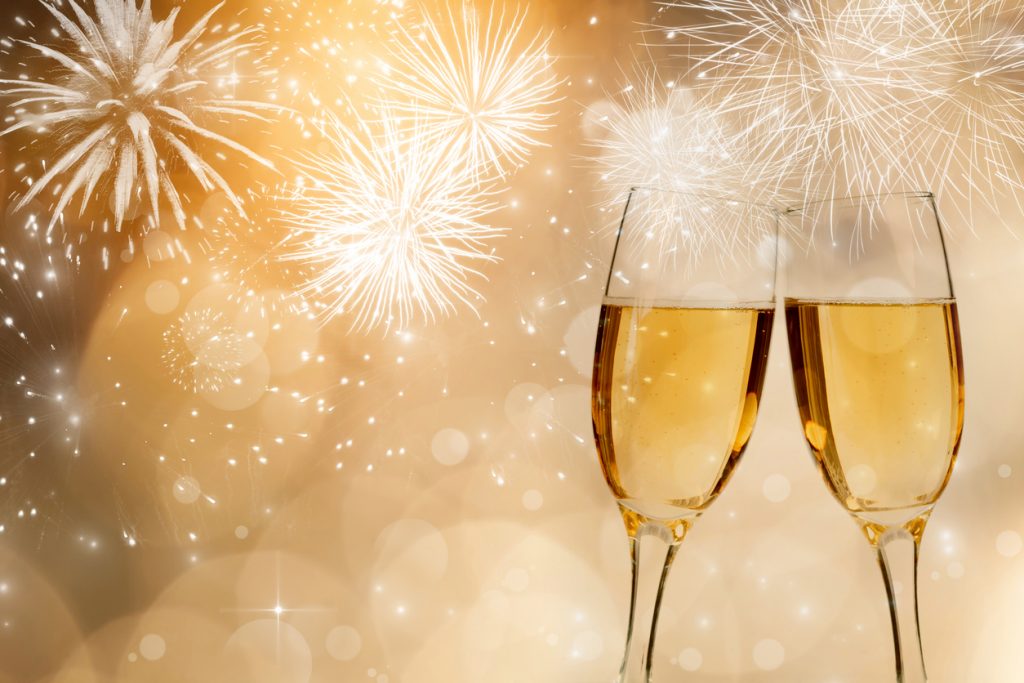 Although it may be tempting to "wing it," it's always better to prepare in advance for the most articulate and polished delivery.
Use our Ultimate Cheat Sheet to compose your 2017 New Year's Eve Toast.
You Play How You Practice
Remember the 4 S's: Stand, Smile, Say it and Sit. For a foolproof delivery, recite your speech in advance. Practice in front of a mirror and to your close friends to help memorize your speech and ultimately boost your confidence.
It's also a good idea to rehearse with a glass in your hand to simulate placement during the speech. Begin with the glass of champagne raised up to signal the impending toast. Transition to waist-level as you speak. Holding the glass lower during your speech is optimal because everyone is going to follow your lead so they don't become restless while you're talking.
Speak clearly, make eye contact and revel in the moment – don't forget these are your friends and they are genuinely interested in what you have to say.
Know Your Audience.
Consider who will be in attendance and write your speech with them in mind. While your friends may laugh at a funny anecdote, coworkers may want to hear a brief (very brief – 60 seconds!) recap of the company's success.
Modifying the monologue to an intentional gallery will make the dialogue meaningful and entertaining.
Captivate the Crowd.
Invest the audience in your speech by taking them on an exciting and emotional journey. Begin with something light and funny to capture their curiosity but don't try too hard – nothing is worse than a joke gone wrong.
Avoid arrogance.
Stealing the show by talking about yourself during the New Year's toast will surely be a 2017 bust. Keep it light, pertinent and close with a sentimental wish of good cheer.
Keep it short and sweet.
A typical New Year's Eve toast should never exceed 60 seconds. Give time to those who want to hug and kiss and enjoy the ball dropping at midnight.
Skip the Clink.
Despite popular belief, the correct protocol at the end of a toast is to raise your glass towards the middle of the table, or towards the speaker. While it is perfectly fine to clink glasses if someone reaches towards you, refraining from the banging of beautiful crystal is certainly another polite option. Avoiding a clink prevents spills and broken glassware. However, suppressing the clink if a flute is offered in your direction would be terribly impolite!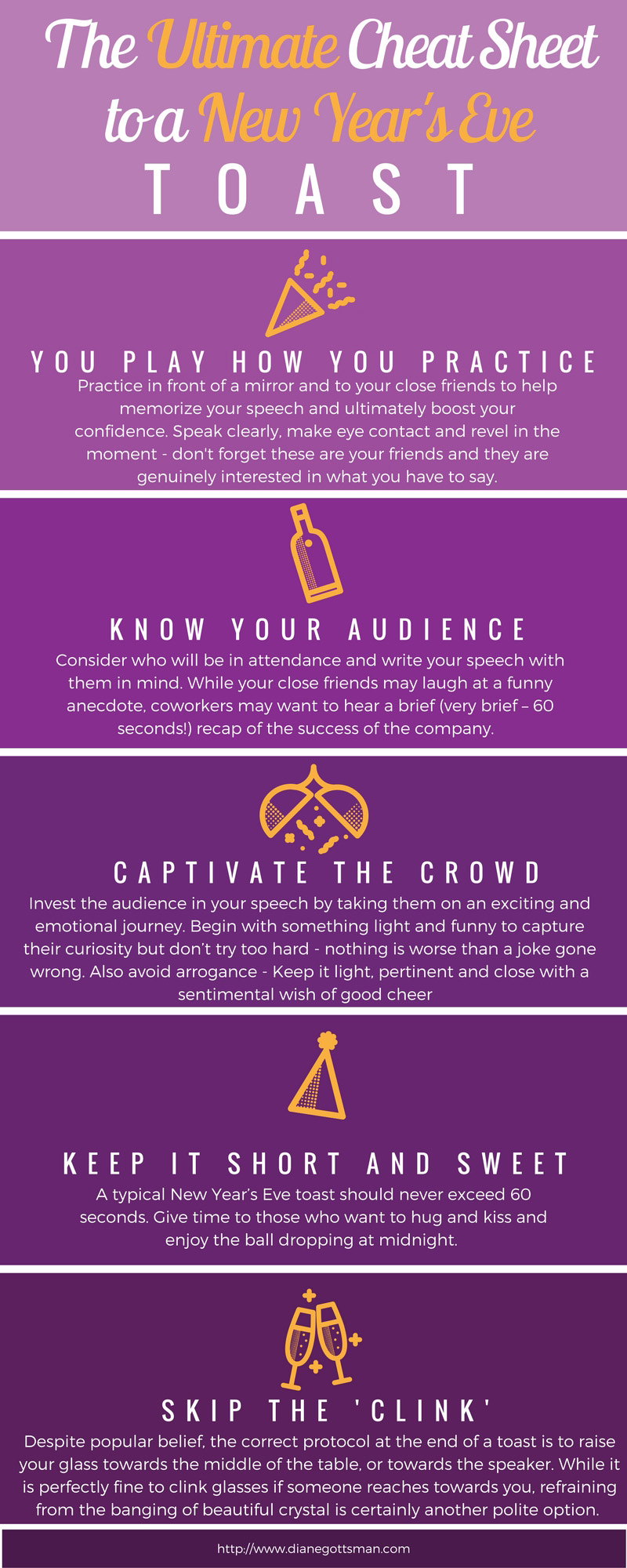 You may also like Public Speaking Etiquette – 10 Solid Ways to Get Yourself Noticed. Read her posts on Inc., subscribe to her articles on The Huffington Post, "like" The Protocol School of Texas on Facebook, and follow her on Pinterest,  Instagram and Twitter.