This post has been sponsored by Pfizer Consumer Healthcare. All opinions are my own.
Germs are always in season, but how they are treated can help limit their spread. That's why it's important to mind your manners, even when under the weather.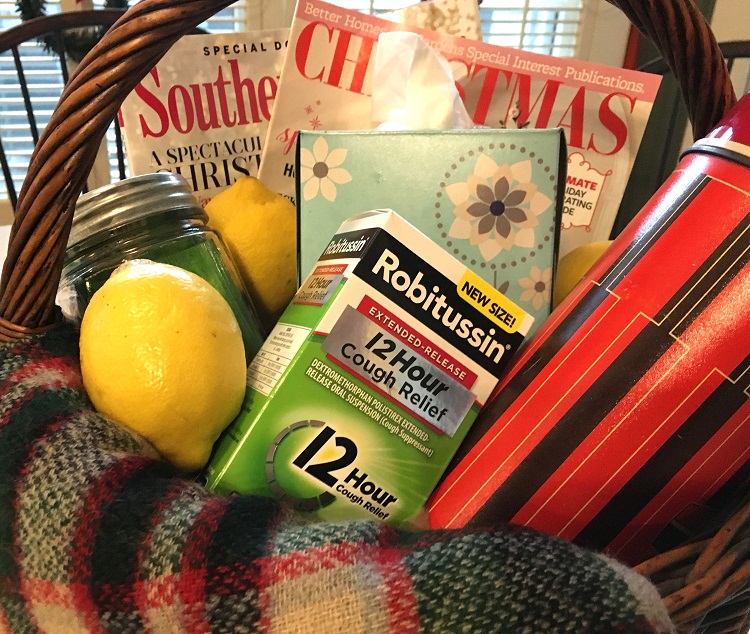 I'm excited to be the cough, cold and flu etiquette expert for Robitussin® this season. Here are a few sick etiquette tips to help you when you are confronted with germs.

Pay attention to your body's signals.
A survey by Robitussin® found that 73 percent of Americans don't consider coughing to be an indication of sickness. Take any sign of illness seriously and be proactive regarding the best route to remaining well.
Excuse yourself from handshakes.
This is a reasonable time to bypass a handshake. For the protection of yourself or others, health comes before protocol.
If you can't avoid physical contact, kindly warn the person that you are recovering from a cold and would prefer to "play it safe" before extending your hand or leaning in for a hug. If a client or boss has a sniffle, refusing a handshake may not be worth the risk of offending them, so accept the shake and turn to proper hand washing and sanitizing as soon as possible.
Cough into your elbow, not your hand.
Never use your hand to cover your mouth. Use the crook of your arm or your left shoulder to shield your cough. If you need a tissue, use your left hand to cover your mouth or blow your nose and immediately dispose of the soiled paper and sanitize with soap and water or disinfectant.
Take a sick day.
According to that same aforementioned survey, 65 percent of employed Americans said they still go to work sick, but only 54 percent of Americans take extra steps to minimize the spread of germs when feeling ill.
You aren't doing anyone any favors by coming to work under the weather. The same applies to meetings and business lunches. Work from home, reschedule your meetings and get back to work when you are feeling better.
Encourage health in the workplace.
If you're the boss, encourage employees to take the day off or work from home until symptoms have passed. If you find yourself surrounded by a sniffling coworker, it's perfectly polite to express concern for their health (and yours). Offer them a tissue or hand sanitizer if they are showing signs of distress and clean regularly touched objects with disinfectant wipes.
Keep an on-the-go wellness arsenal.
Whether you keep it in your purse or in your office desk drawer, be well stocked for sick symptoms with tissues, hand sanitizer and a long-lasting cough medicine such as Robitussin® 12 Hour Cough Relief.
Sharing isn't always caring.
Sharing food or drinks is always a prompt for a germ exchange, so it should always be avoided, but especially if ill.People will understand your concern and appreciate the honesty!
Avoid public commutes.
While it is best to consider rescheduling travel plans to avoid boarding a plane or public transportation when sick, that isn't always possible. Unfortunately, many need public transportation to get from one place to another, including the doctor's office.
It's important to be considerate of fellow passengers by covering your mouth when you sneeze or cough and washing hands regularly. If someone who is visibly sick sits next to you, change seats when possible, or courteously offer them a tissue if they are coughing or sneezing without covering their mouth.
Make a care package for an ailing friend.
A delivery of soup, a book, tea and a cough remedy will lift a friend's spirit and arm them with much needed cough and cold essentials.
Watch my segment on SA Living for more flu season tips here!
You may also like 7 Ways Employers Can Fight Back Against Colds and Flu. For more of Diane's etiquette tips read her posts on Inc., subscribe to her articles on The Huffington Post, "like" The Protocol School of Texas on Facebook, and follow her on Pinterest,  Instagram and Twitter.