Do you have a special friend who is having a birthday and looking for an alternative to the traditional birthday lunch? There's never a bad time for tea!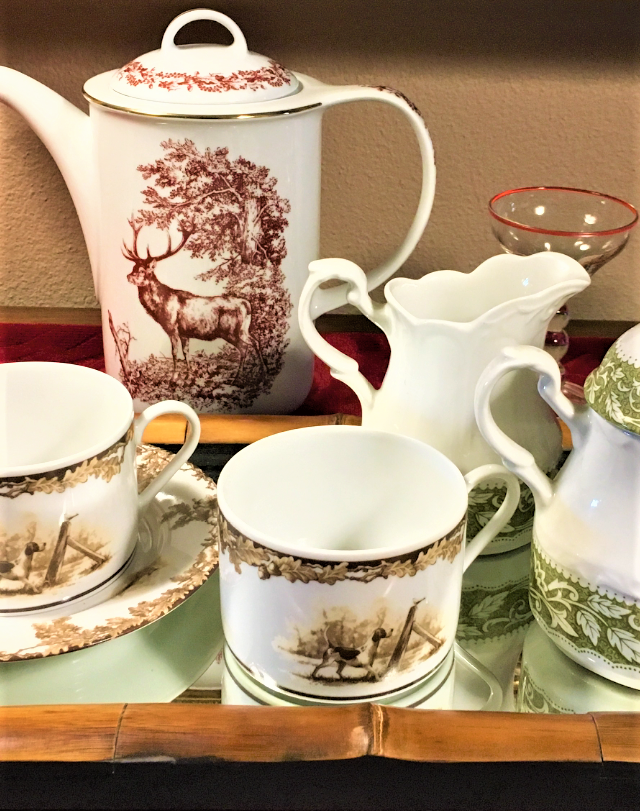 Hosting a Birthday Tea for a friend or family member is easy when you know the rules.
Brush up on your Tea Etiquette for a grand event, whether it's a small, romantic tea for two or a full-blown celebration. And yes – believe it or not – the man in your life will enjoy the ceremony if you plan it right! Here's how to host a birthday tea.
Interesting fact: Where does tea come from?
The tea plant is an evergreen shrub called Camellia Sinensis, originally used as a medicine in China thousands of years ago. The leaves are used to produce tea, and the fermentation dictates the tea strength: Black, Oolong, Green and White. Herbal tea does not contain Camellia Sinensis and is accurately defined as a Tisane.
Educate yourself on the different tea ceremonies.
There are several different types of tea ceremonies and depending on your particular entertaining style, select the one that suits your mood and occasion. Here is the breakdown:
High tea is a confusing term because it's often thought, incorrectly, to be a regal affair. The true definition is not a dainty event. In fact, it is a large dinner meal comprised of beef, lamb, sausage and a variety of robust side dishes. It's historically known as "a working man (or woman's) supper" to satiate a hearty appetite after a long days work.
Cream Tea is comprised of scones, clotted cream and jam. It's just a "taste" to lift the spirits and take the edge off afternoon hunger. The exact origin of Cream Tea is unknown, although a famous debate says it comes from either the county of Devon, where it suggests bread with cream was tradition in the 11th century, or Cornwall, where there are several protected products such as Cornish Clotted Cream.
Afternoon Tea is the most formal, typically held between the hours of 3:00 pm and 5:00 pm. It calls for three courses which include bite-sized sandwiches, scones and an assortment of pastries and cake.
Royal Tea is the same as Afternoon Tea with the addition of a glass of champagne or sherry.
Gather your supplies.
For a successful tea party, you must have the appropriate accouterments. While it's not necessary to have a perfect lemon fork or intricate heirloom sugar tong, you should be aware of the table's needs.
For example, plates of thinly sliced (not cubed) lemon and delicate sugar cubes mustn't be picked up with the fingers. Small teaspoons and beautiful napkins are also a non-negotiable. Make sure to have the correct utensils for each food item. A delicate tea ceremony seldom requires a knife unless it's to spread jam on a scone.
Food:
Scones
Tea sandwiches
Small pastries
Cake
Other supplies include:
A tea pot, cups and saucers
Insulated thermos for hot water
Tea napkins (square, 12 inches)
Serving trays (multiple)
Three tier tea caddy
Small cream pitcher (for milk)
Sugar bowl
Honey and ginger
Lemon slices or candied orange rinds
Dress the table.
Pretty table decorations set the tone of the event. The tea table is a focal point so careful thought and attention is essential. Fresh flowers, beautiful mix-and-match china, lovely water glasses and striking trays add personality to the table.
Know your Tea Etiquette.
A white linen table cloth is the most formal choice, but don't hesitate to decorate or accent with the guest of honor's favorite color.
Set a tray on either side of the tea table to accommodate your guests more efficiently and facilitate the flow of the event.
Use caution when serving coffee because it will overpower the delicate fragrance of tea.
Ask a trusted friend, or two, to pour the tea from either side of the table so you may attend to other details.
Avoid using scented candles on the table.
Fill the tea cup ½ full for weak tea to leave room for additional hot water. Fill ¾ for full strength.
Lemon and milk are not used in combination, as the milk will curdle.
Pour the milk in last. It's a hotly debated subject, but the consensus is milk should be poured into the cup after the tea is served to determine the strength of the tea.
 Place the loose tea or bags in the tea pot and strain, using a tea strainer.
Never leave a spoon in the tea cup. The teaspoon rests on the saucer, behind the cup.
The teaspoon must never touch the side of the tea cup. A gentle, noiseless stir is the goal.
Crust-less tea sandwiches are served in small triangles, squares or rectangles, eaten with your fingers.
Scones are never cut or sliced with a utensil. Either break apart one piece at a time, or separate the scone with your fingers and use a knife to spread jelly and clotted cream on one side. (I prefer the one bite method.)
Whether you spread jelly or clotted cream first, it is a personal preference. The Devon – Cornwall dispute shares different positions of which order the jam and cream should be spread. The Devon method spreads clotted cream, topped with jam, while the Cornwall technique prefers jam on the bottom and a spoonful of cream on top.
Place jelly and cream on your plate. Avoid double dipping with your utensil.
Pinkies stay down. Secure your teacup with the thumb and index finger looped between the small handle. Your pinkie finger remains curled downward.
Plates and food are passed to the right, counterclockwise.
Avoid gloss or lipstick rings on the side of your teacup. Do this by blotting your lips with a tissue before arriving at the table.
Keep the conversation sweet as a meringue kiss. No gossip – period. Speak only words of kindness and grace.
Put your technology away. There should be no evidence of a text, tweet, post or snap.
A tea napkin must not be used as a hankie.
Birthday tea gift ideas.
The Sporting District gave us some great ideas when it comes to gifting your guy. Regardless of your budget, from college students to boyfriends or mates, there's something for everyone. Here are a few ideas: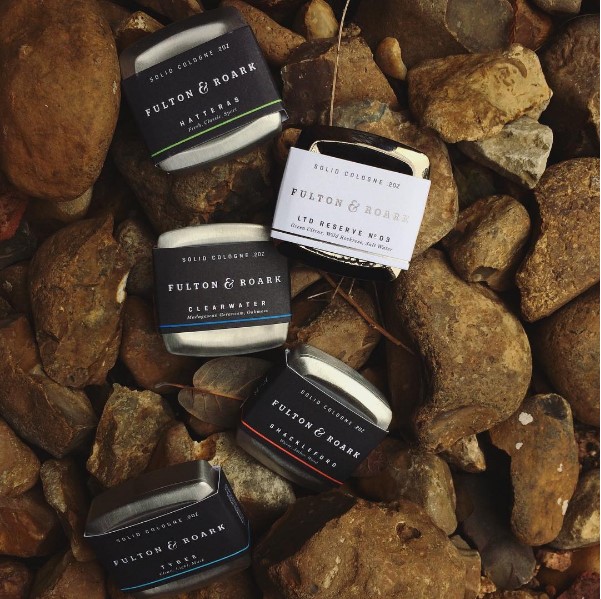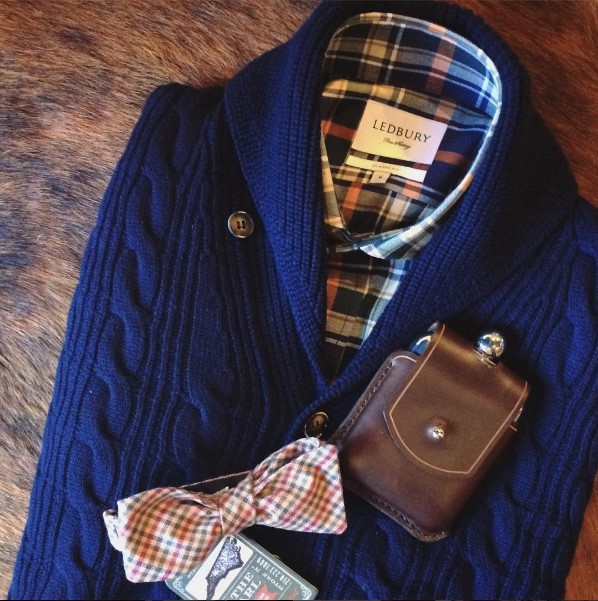 Say goodbye in style.
Have a basket or small table prepared with a memory to give your guests, such as a cocktail recipe book. I recently purchased this book and have enjoyed trying out new party potions.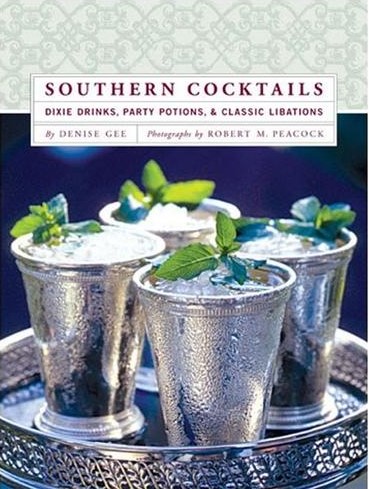 For more of Diane's etiquette tips read her posts on Inc., subscribe to her articles on The Huffington Post, "like" The Protocol School of Texas on Facebook, and follow her on Pinterest, Instagram and Twitter.