In the midst of award season, we are reminded of the importance of what to do and say when our shining moment comes to light.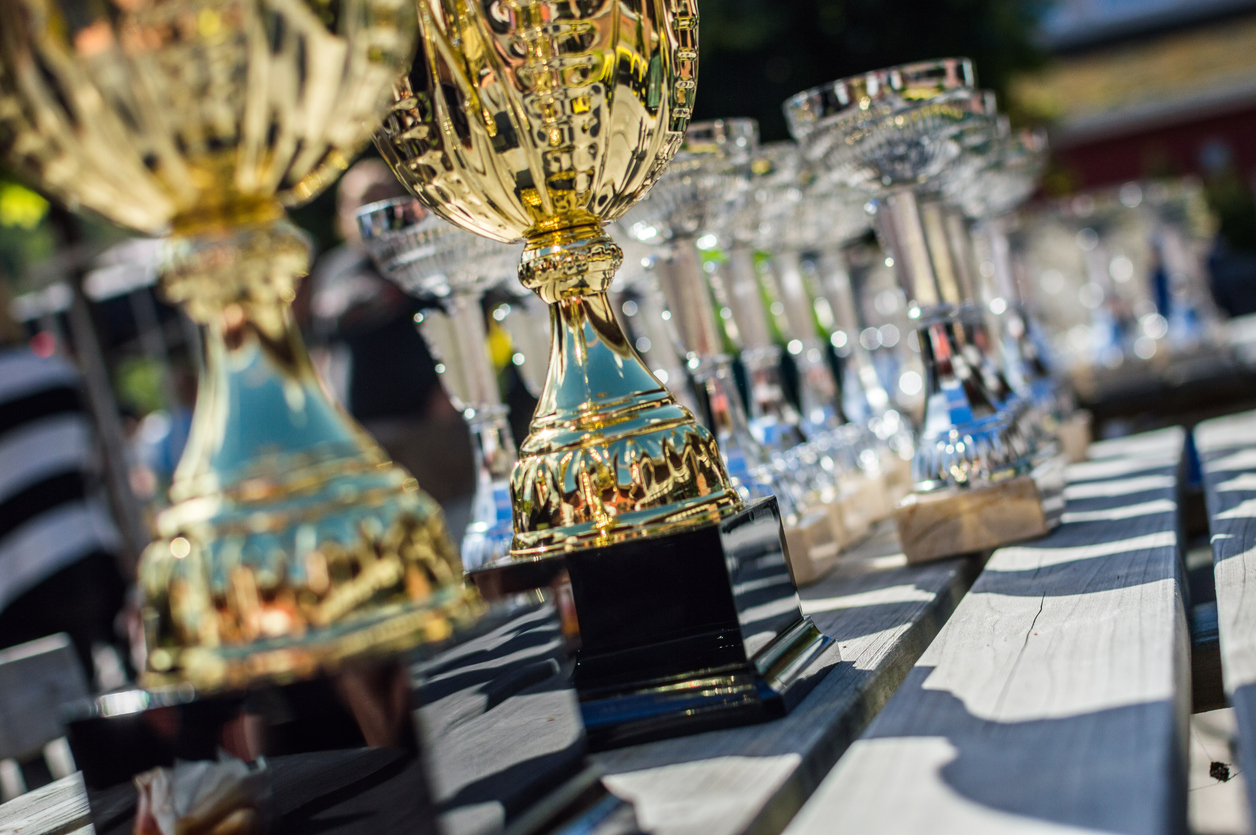 Receiving recognition from a company or organization is an honor and certainly something to display in your home or office. There's no need for bells and whistles, just simple rules to follow when receiving any type of accolade. The night may be yours, but your words should be short, sweet and memorable. The following tips will help leave a lasting impression on your audience when giving an acceptance speech.
Be Prepared
It never hurts to put thought into your speech before walking up to the front of the room or onto the stage. Write your speech on a few index cards in legible handwriting for brief glances. Bullet points are there for a quick reference but never read directly from your notes. To prevent distractions, avoid putting anything on the side of the note cards that could detract from your message. Practice, rewrite and practice again.
Ask for Guidance
When you are up for an award, know your time constraints. Don't hesitate to ask the facilitator what will be expected of you. A formal talk that is too short can make you look nervous, not well thought out and ill prepared. However, too long of a speech can be viewed as arrogant or rambling. When the music comes up, wrap it up!
Say Thank You
A great start is thanking the organization or people who are giving you the award. Follow with mentors and those who have influenced you. An example could be your family, a teacher or a former boss who took a chance on you. Don't make the list too long- audience members grow weary very quickly.
Honor Fellow Nominees
It's always polite to mention your fellow nominees during your speech. Talk about how pleased you are to be among such an illustrious group of noteworthy peers. A sincere compliment goes a long way in building future goodwill.
Stay on Topic
Your time at the podium should not be used for personal or political rants, nor criticism of any kind. The reason you are up front is to be acknowledged for your hard work. Keep your speech relevant to the award.
Limit Your Jokes
Cracking one ice breaker is okay but make sure to never make fun of colleagues in the process. The "I want to thank all of the little people who I had to step on to get here" is boorish and impolite. No one will think your sarcasm is in good taste.
Encourage Others
To conclude your speech, add something you did that led to your success and encourage others to never give up or stop reaching their goals. Take note of Marketa Irglova's 2008 speech for winning Best Original Song for the film Once: "No matter how far your dreams are, it's possible. Fair play for those who dare to dream and don't give up. This song was written from a perspective of hope, and hope at the end of the day connects us all, no matter how different we are." Leaving the audience on an uplifting note can inspire others to work as hard and whole heartedly as you.
Bring in a Professional
Finally, if you are nervous of how you will sound, hire a speech instructor to help put your words together and facilitate a smooth and seamless delivery. Plan on meeting once a week for 3 or 4 weeks for optimum overall training. They can help with your nerves, body language, tone of voice, inflections and filler words.
You may also like How to Prepare an Acceptance Speech. For more of Diane's etiquette tips read her posts on Inc., subscribe to her articles on The Huffington Post, "like" The Protocol School of Texas on Facebook, and follow her on Pinterest, Instagram and Twitter. Order Diane's forthcoming book, Modern Etiquette for a Better Life here.