The way you conduct yourself at a meeting can leave a lasting impression on everyone in attendance.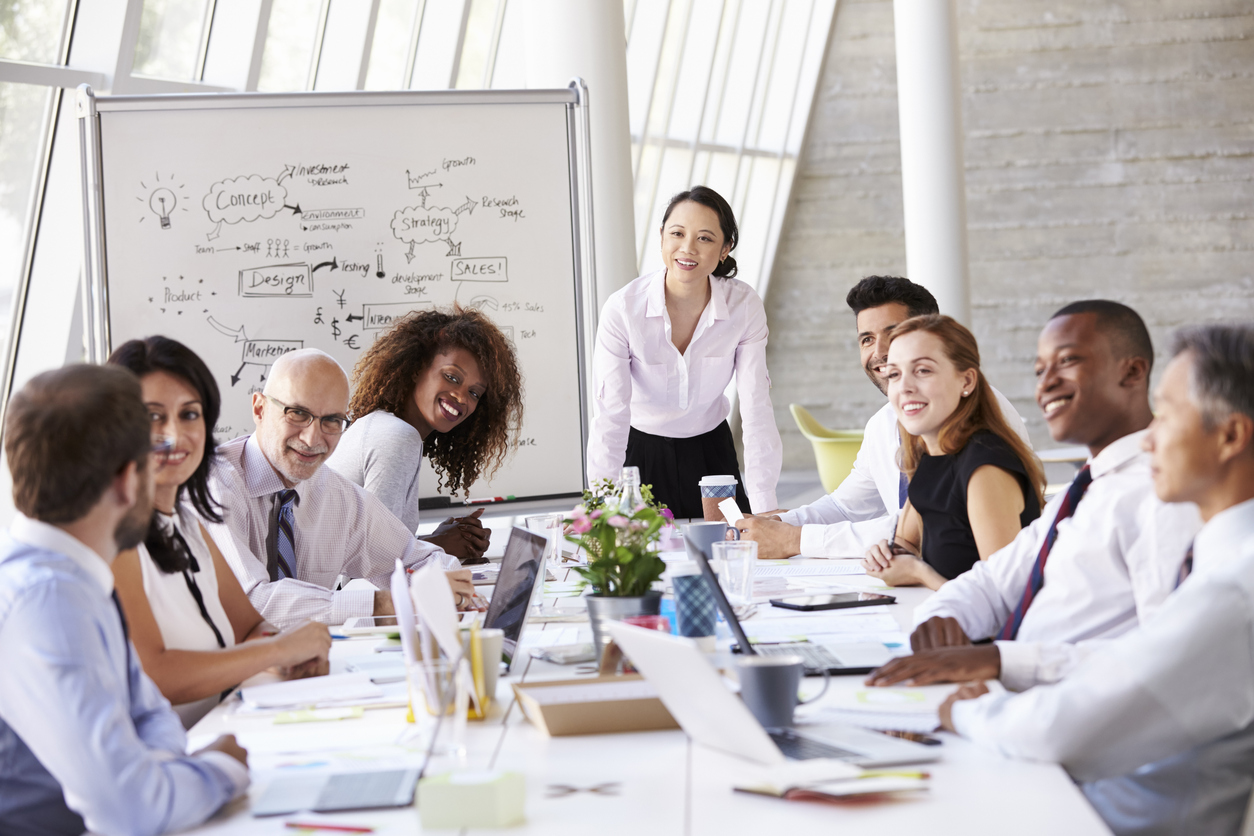 Here are 7 tips to help you project a professional image at your next function.
Arrive Early
Make it a point to arrive 10 minutes before the conference is scheduled to begin. Doing so will give you time to greet the facilitator, say hello to fellow attendees and find a seat. When attending a meeting, look for people you are interested in getting to know better. Walk up to them first and introduce yourself. This is a perfect opportunity to network with like-minded people.
Be Prepared
When an agenda is supplied in advance, take time to study it carefully. Ensure you understand the topics to be covered and make notes on questions you want to ask.  If you're the speaker, you should also be prepared before you walk into the conference room. Looking over materials during the meeting will likely prevent you from hearing important points made by attendees. You'll appear distracted and uninformed.
Dress Appropriately
Depending on the company, you might be expected to wear either business formal or business casual attire to meetings. If you're unsure of the dress code, ask the facilitator. Avoid business attire confusion.
Position Yourself
At a conference table, adjust your chair to a position that puts you at equal height with peers and your boss. Sit up straight and avoid swinging your chair from side to side. Fight the temptation to fidget, check your phone or cradle your chin in the palm of your hand to stay alert. The following gestures are additional telltale signs of boredom.
Disruptions will get you noticed for all the wrong reasons. When sitting in a conference, avoid nervous habits such as:
Tapping your pen or pencil on the table
Rustling papers
Shuffling your feet on the floor
Looking at your watch
Yawning
Know When and How to Speak
Watch the room. Do people jump in or do they raise their hand slightly for the floor? Follow their lead. Speak clearly so everyone in the room can understand you. Avoid interrupting another person while they are speaking. If you have a serious concern that needs more attention, request for a private talk rather than holding up the group. Use your computer carefully. Some meetings require technology, while others require thoughtful attention and simple note taking.
Don't Bring Uninvited Guests
Your child comes down with a cold, and you are left without a babysitter. The meeting may be important enough to teleconference or reschedule for later in the afternoon when you can find a caregiver to help. Don't bring a feverish child to the office, for their sake and the comfort of fellow employees. According to a recent survey commissioned by Robitussin, 65% of employees come to work sick. Consider alternate options.
Food Free Zone
If the chairperson hasn't scheduled a breakfast or lunch meeting, avoid bringing food into the conference room. Eating during a business assembly is distracting and will make others feel awkward and uncomfortable. Have a snack before you arrive and focus on the conversation rather than your breakfast sandwich or burger.
You may also like Train Your Employees to Lead and Succeed. For more of Diane's etiquette tips read her posts on Inc., subscribe to her articles on The Huffington Post, "like" The Protocol School of Texas on Facebook, and follow her on Pinterest, Instagram and Twitter. Order Diane's new book, Modern Etiquette for a Better Life Here.