You don't have to be Irish to raise a glass on St. Patrick's Day! This cultural holiday is recognized around the globe, annually on March 17th.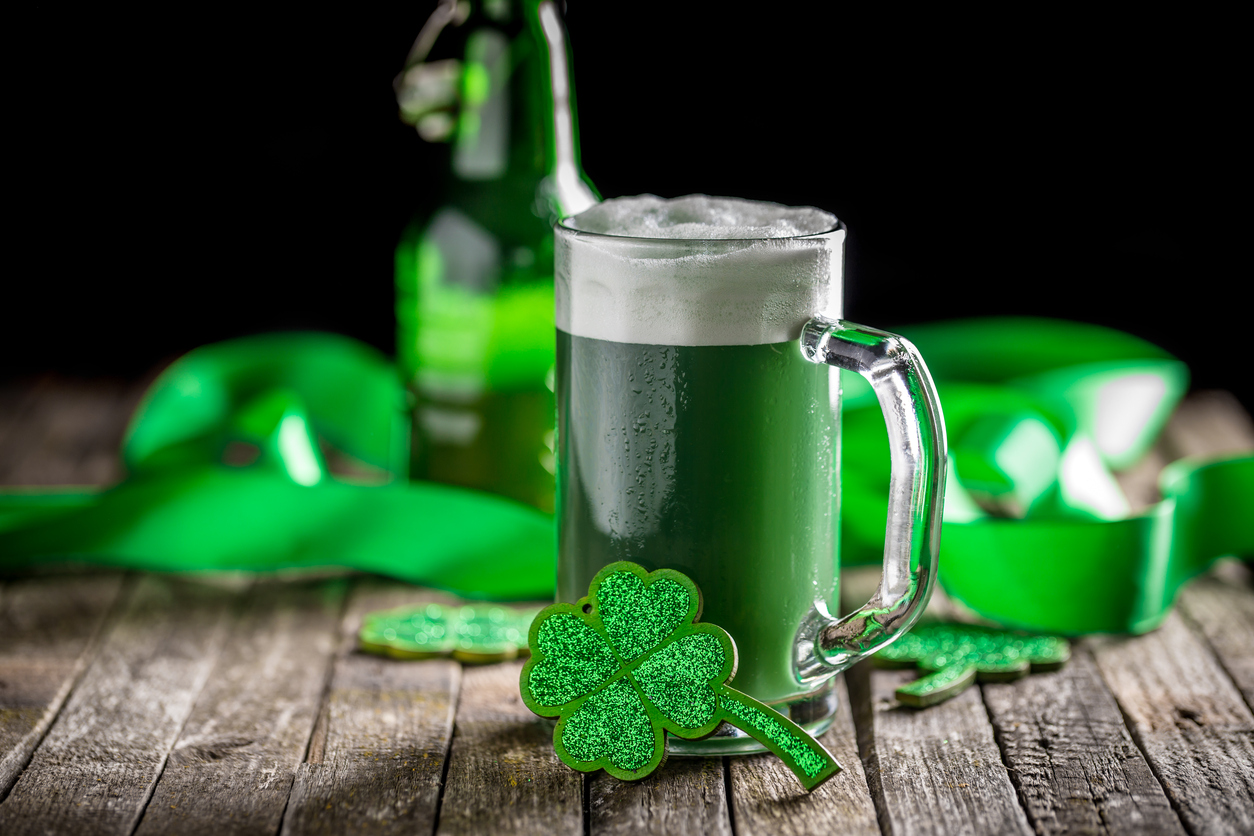 It is traditionally a day honoring the beloved patron saint of Ireland, St. Patrick who is best known for his missionary work. Did you know that blue was the original color associated to St. Patrick?  It was changed to green when Ireland chose it in the 19th century to symbolize their nation. Today St. Patrick's Day is recognized with all things green – clothing, decorations, parade floats, food and libations.
Unless you have already found that pot of gold, you'll more than likely be spending part of your day in the office. You can still be festive while maintaining your professionalism. Here are a few St. Patrick's Day etiquette tips:
Keep Your Hands to Yourself
Don't pinch someone for not wearing green. It may seem like a fun tradition but it is never an acceptable way to conduct business. It's not even fun for kids on the playground! You may be excited about showing your Irish spirit, but don't get overzealous. Not everyone may look good in green and it's not obligatory to wear a particular color to the office unless wearing a uniform.
Less is More
When deciding to decorate with shamrocks and leprechauns, consider your environment. Based on your corporate culture, it may be perfectly fine to display a few decorative items but don't go wild. Keep the professional feel of the office while showing your green thumb. Decorating in moderation is the safest choice.
Organize a Festive Pot Luck
Have you been waiting all year to cook up a big batch of corned beef and cabbage? Why not share it with co-workers? A potluck lunch would be a great way to appropriately ring in the Irish holiday. Planning a staff lunch may be a great means to show you are a team player and a go-getter at the office. The noon meal is also a nice way to bring everyone together outside of the board room. If you enjoy baking, whip up a batch of festive cookies or a cake to help get everyone into the mood. Ask for volunteers to bring in their favorite dessert.
Incorporate Traditional Irish Dishes
Corned beef and cabbage isn't the only choice. Look up traditional recipes to learn more about Irish culture. It would be hard for your co-workers to turn down a fresh loaf of Irish Soda Bread or muffins. Another great option is shepherd's pie or a slice of homemade whiskey cake. After all, nothing brings people together like good food!
Don't Skip the Green Beer
This year St. Patrick's Day falls on a Friday. Even more of a reason to celebrate over a green libation. If your office has decided to go out for happy hour, consider tagging along. The outing will help you get to know your co-workers in a more casual setting. While the green ale may be flowing freely, don't feel pressured to drink. You can always order soda or a spritzer water and dress it up with some mint or fruit. The goal is to build a relationship – not a reputation.
Skip the Silly Clothing
You may own a "Kiss Me I'm Irish" t-shirt but save it for a casual social gathering with friends. Keep the silly hats, glittery glasses and beads out of the office, as well. It is, however, appropriate to wear a scarf, tie or pin to show you St. Patrick's Day spirit. Enjoy the day but keep it clean and productive.
Happy St. Patrick's Day!