You may have thought a tea caddy or tray was reserved for scones and finger sandwiches, but there's so much more you can do with a simple serving piece.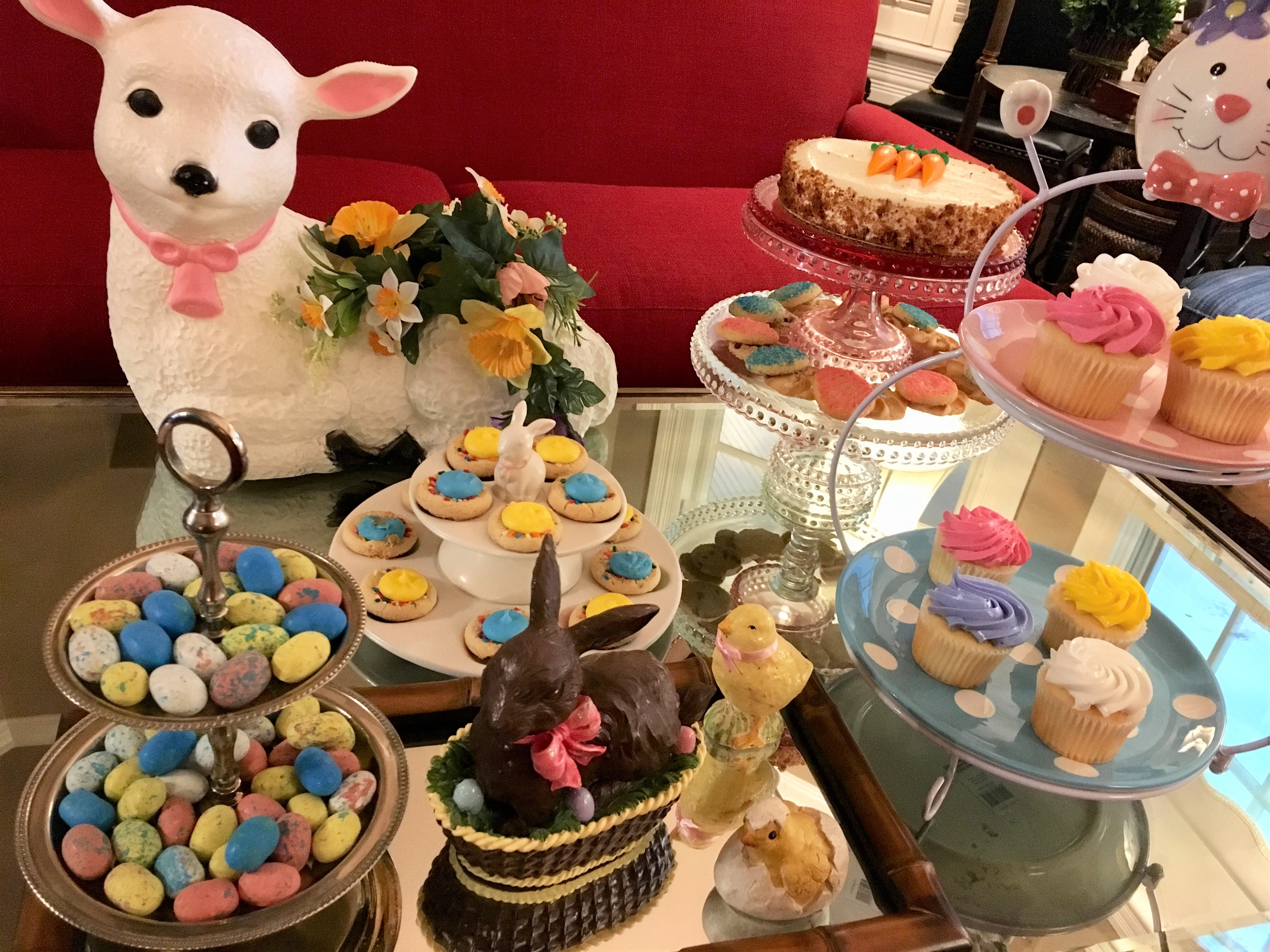 Easter is the perfect time to showcase a few items you have sitting around in your cabinet. There's no need to go out and buy anything new! Here's how to easily turn what you already have into something spectacular.
Stack Them Up
Take several cake stands and place them on top of each other, creating a tiered tray to showcase your Easter treats. Whether highlighting seasonal decorations or featuring tasty finger foods, make it the center of attraction.
Kid Friendly
While the adults are enjoying their grown-up sweets, the children can have their own special party with a tray full of Easter delights. Marshmallow treats and iced sugar cookies are always in demand and they are easy to grab and go. The good news is, if you pick the right dessert, there's not much of a mess or clean up when the plate is empty.
Hop Along
Although not a tray or tier, it's hard to object to a bunny filled with adult-style goodies. Put out small cups and allow everyone to enjoy going back to their youth when they see the foiled color chocolates nestled inside the cookie jar.
Use Your Imagination
A picture frame can double as a serving dish. Display a cake or a colorful arrangement of Easter eggs. Make sure to add depth and texture to all of your decorations to make the exhibit more interesting. Include a few holiday related ornaments and you are ready to entertain.
Move it Out of the Kitchen
A tray can also work as a storage item for holding powder room accessories or treat bags for your guests. A nice touch is a tray set out for an overnight guest with earplugs for light sleepers, a box of tissue, hand lotion, a glass carafe and a travel bottle of aspirin for unexpected headaches.
Bunny Food
A large meat dish is the perfect size to create a vegetable tray. Entice your children to dip-and-go by decorating with a holiday theme. I've attached my favorite yogurt dip below. I buy the bread from a local bakery and pre-cut vegetables when I'm in a pinch for time. Be sure to put out some cute napkins for messy fingers!
Homemade Ranch Dressing with Greek Yogurt:
Ingredients:
1 cup mayonnaise
1 cup Greek yogurt
1/4 cup finely chopped fresh chives
1/4 cup finely chopped fresh dill
1/4 cup finely chopped fresh parsley
1 Tbsp. white vinegar or lemon juice
2 tsp. Worcestershire sauce
1/2 tsp. salt
1/4 tsp. black pepper
Directions:
Combine all ingredients in a bowl.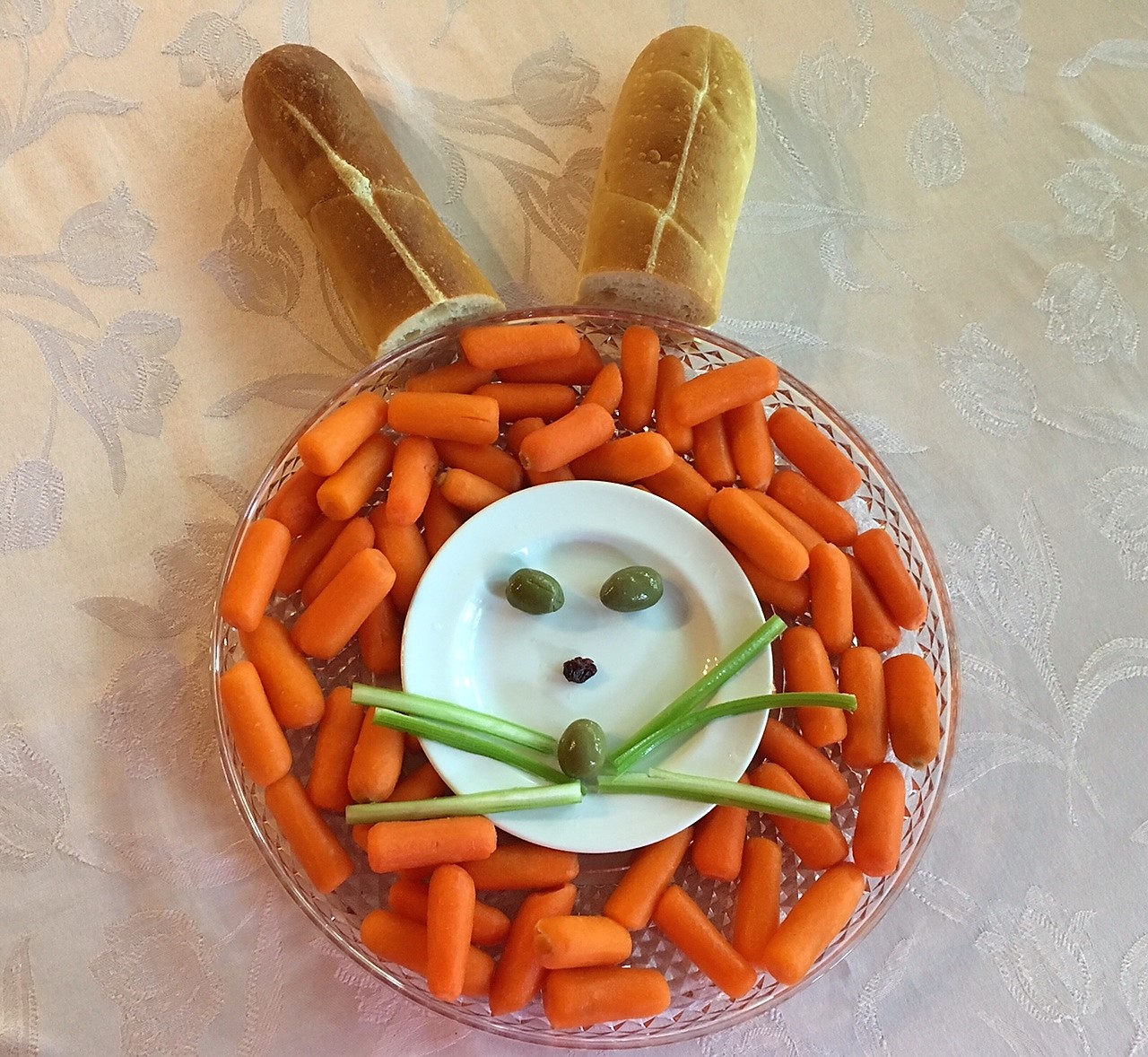 Think Outside the Box
A deviled egg plate has many uses. Put truffles or jelly beans in the compartments. Or, empty out a bag of M&M's and watch the adults go wild. Mini cupcakes are the perfect size as well as multi-colored olives.
S'mores for All
Set up a special station for everyone to build their own. I was recently invited to a party where we were given an apron with our name on it (which we could take home), and were encouraged to make our own dessert. It was a lot of fun and we mingled with people we didn't sit next to at the dinner table.
Have a Happy Easter and enjoy the day.
You may also like Easter Entertaining Etiquette. For more of Diane's etiquette tips read her posts on Inc., subscribe to her articles on The Huffington Post, "like" The Protocol School of Texas on Facebook, and follow her on Pinterest, Instagram and Twitter. Buy her new book, Modern Etiquette for a Better Life here.