Standing out in the corporate world is becoming increasingly competitive.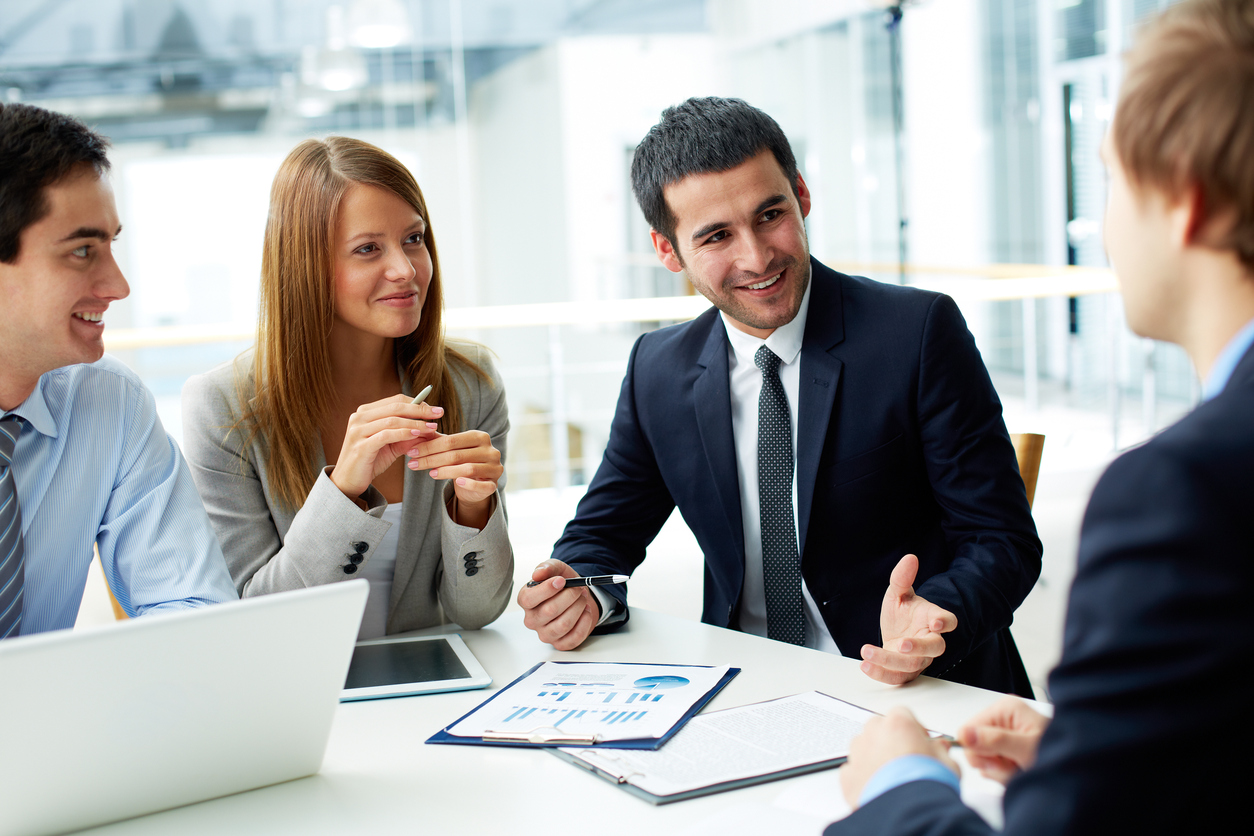 Where once a company drew its customers from small, local areas, many businesses now deal with people all over the country. Communication is done through emails, text messages and brief conversations. Time is of the essence with everyone rushing from one meeting to another.
Relationships between companies and their clients are frequently hurried and more informal. We often forget the value of timeless good manners and face-to-face interactions. Technology can put you in a board room thousands of miles away. Virtual interaction may come at the cost of not making a personal connection with your client. According to a Forbes Insights survey, out of 750 business executives questioned, 34% reported traveling less frequently for work.
Although convenient, technology makes it challenging to add personal touches. These could make the difference between a single project and a long-term client. When given the opportunity, make it count.
Here are 3 simple etiquette tips for business exchanges.
Fully Engage
It's not uncommon to see a cell phone parked on the table beside its owner, providing a constant and visible reminder of a distraction. This is a surefire way of conveying the message that your interests and focus are elsewhere.
Put your cellphone away, turn it on silent and concentrate on the person you are meeting. If you must take a call during a meeting, warn your client in advance. Excuse yourself from the table and make your conversation brief. Refrain from responding to text messages or checking emails until the end of the business gathering. If you are dining you should never bring your phone or tablet and set it on the table.
You wouldn't want to start off the meeting on the wrong foot so always be respectful of others' time. Show up early and have all your necessary materials with you and in an organized fashion. The last thing you want to do is flip through a briefcase or excuse yourself to retrieve something you forgot in the car.
Write Personal Thank You Notes
Emails and text messages are essential to conducting business, but they're also impersonal methods of communication when attempting to relay a heartfelt message. What does stand out is a handwritten thank you note. It's not necessary to write a novel – simply a few well chosen words. What matters is you took the time to sit down and write. This seemingly simple gesture came make a huge difference in how your client perceives you.
Express Gratitude
A small gift of appreciation to celebrate a business milestone is often a welcome surprise. One of my favorite gifts was a set of glass paperweights that looked like wrapped presents, complete with ornate glass bows. It was a unique and thoughtful gesture, sent to say "thank you."
Avoid anything boldly marked with your company's logo. Tagging items will look like self-serving marketing tools and won't be received with the same enthusiasm. Pay attention to your client for clues as to what they would like to receive and use it as your guide. Little details always make a big difference.
You may also like 10 Professional Texting Etiquette Rules. For more of Diane's etiquette tips read her posts on Inc., subscribe to her articles on The Huffington Post, "like" The Protocol School of Texas on Facebook, and follow her on Pinterest, Instagram and Twitter. Buy her new book, Modern Etiquette for a Better Life here.