Soaring ticket prices and heavy baggage fees should factor into your plans when budgeting for a vacation.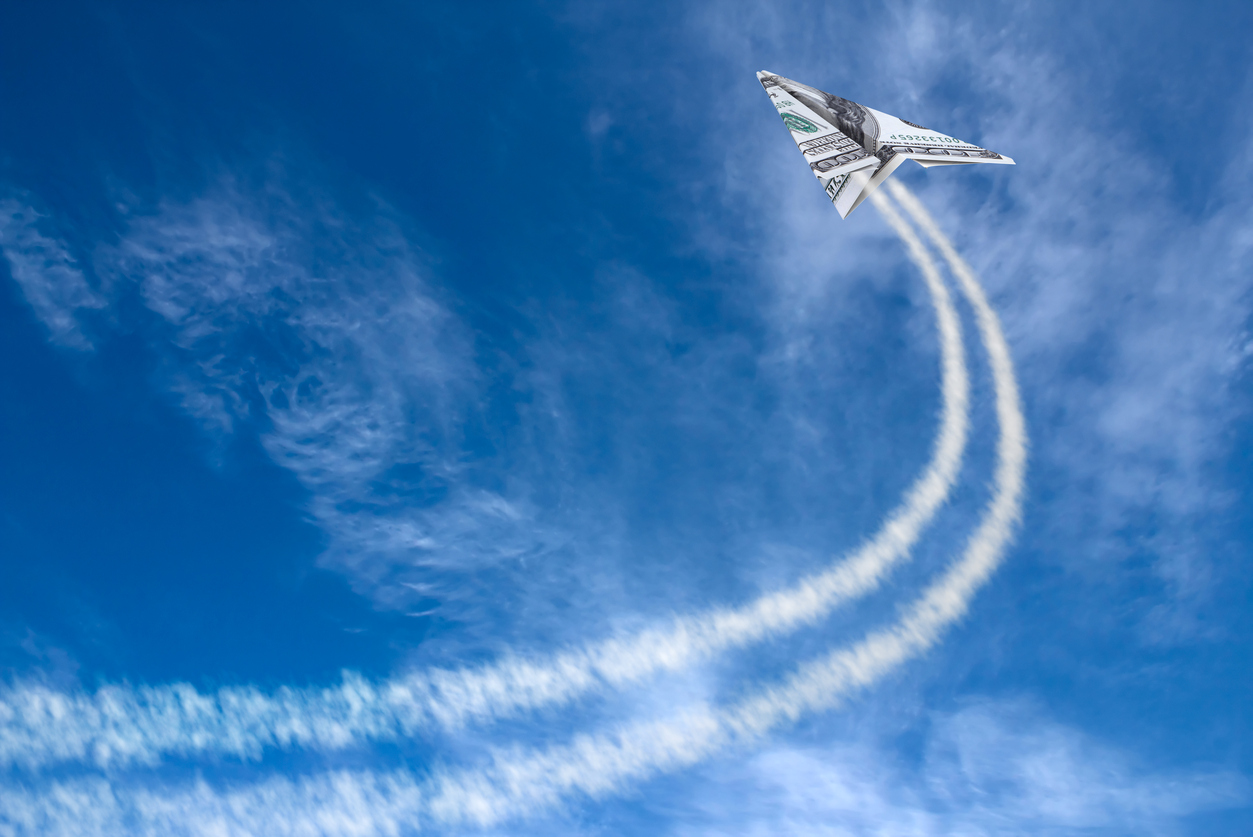 When it comes to airline travel, an often confusing and commonly asked question is, "Should I tip the flight attendant?" According to a recent article in USA Today, passengers are motivated to tip flight attendants for making them more comfortable in the air and for a job well-done.
However, the decision on whether or not to tip a flight attendant can be a bumpy one. When it comes to whether or not to accept gratuity, it's a mixed bag. Some flight attendants say they are happy to take a gift or tip, while others say they kindly refuse.
According to Taylor Garland, Strategic Public Relations Coordinator with The Association of Flight Attendants, it really depends on the policies of each individual airline. However, Garland added that tipping should not be considered part of a flight attendant's base compensation.
Cindy Hermosillo, Communications and Outreach Specialist for Southwest Airlines, says "As a general rule, our flight attendants do not take or expect tips for providing great customer service. However, if a customer were to insist on tipping a flight attendant, he or she would be allowed to graciously accept the gesture." Translated – it's up to the flight attendant to make the decision.
On a recent Southwest Airlines flight, I asked my attendant and she squirmed at the thought of a passenger giving her a tip. I have also spoken to some that are more amenable to the idea.
Either way, when packed into an airplane like little sardines in a can, it is important that everyone share the sky with mutual respect. The flight attendant does their best to assure passengers have a smooth trip. It is important for everyone else to reciprocate.
Here are some courtesy guidelines to follow on a flight.
A warm smile and a "thank you for your excellent service" will go a long way in making a flight attendants day.
Leave positive feedback on the airline's website. It is far more common for airlines to receive negative remarks. A positive comment is sure to grab their attention.
Be a courteous passenger. Understand that if your flight is delayed or you're stuck on the tarmac, it is out of your flight attendants control. Being patient in these often-stressful situations will be much appreciated.
Listen attentively when the flight attendant goes over the pre-flight safety demonstration. Making eye contact with them is a sign of respect. It may also save your life.
If traveling with a child be mindful of what you do with soiled diapers. It is not your flight attendants' responsibility to dispose of them. Consider bringing a disposable diaper sack with you and don't leave it behind.
Bring all necessary supplies when traveling with a young child. The flight attendant is very busy during the flight and shouldn't be tasked with attending to your little one.
Remain seated and buckled when the "fasten your seatbelt sign" is on. This is not a time to get up and stretch your legs or visit the lavatory.
Be mindful of the drink cart in the aisle. When possible, wait for it to pass before deciding to move around the cabin.
Watch your liquor consumption. The flight attendant has enough to attend to without dealing with an inebriated passenger.
Don't shoot the messenger. If your travel bag is too large to fit into the overhead bin, don't take your frustration out on the flight attendant. The regulations for you bag have been in place for years, and it's your job to know the rules.
Bottom line: Next time you fly, keep your money in your wallet and  take a moment to verbally thank your flight attendant for his or her efforts to make your flight more enjoyable.
You may also like 7 Etiquette Tips for Flying With Kids. For more of Diane's etiquette tips read her posts on Inc., subscribe to her articles on The Huffington Post, "like" The Protocol School of Texas on Facebook, and follow her on Pinterest, Instagram and Twitter. Buy her new book, Modern Etiquette for a Better Life here.