Successful people aren't born — they are the product of hard work, the right mindset and a positive attitude.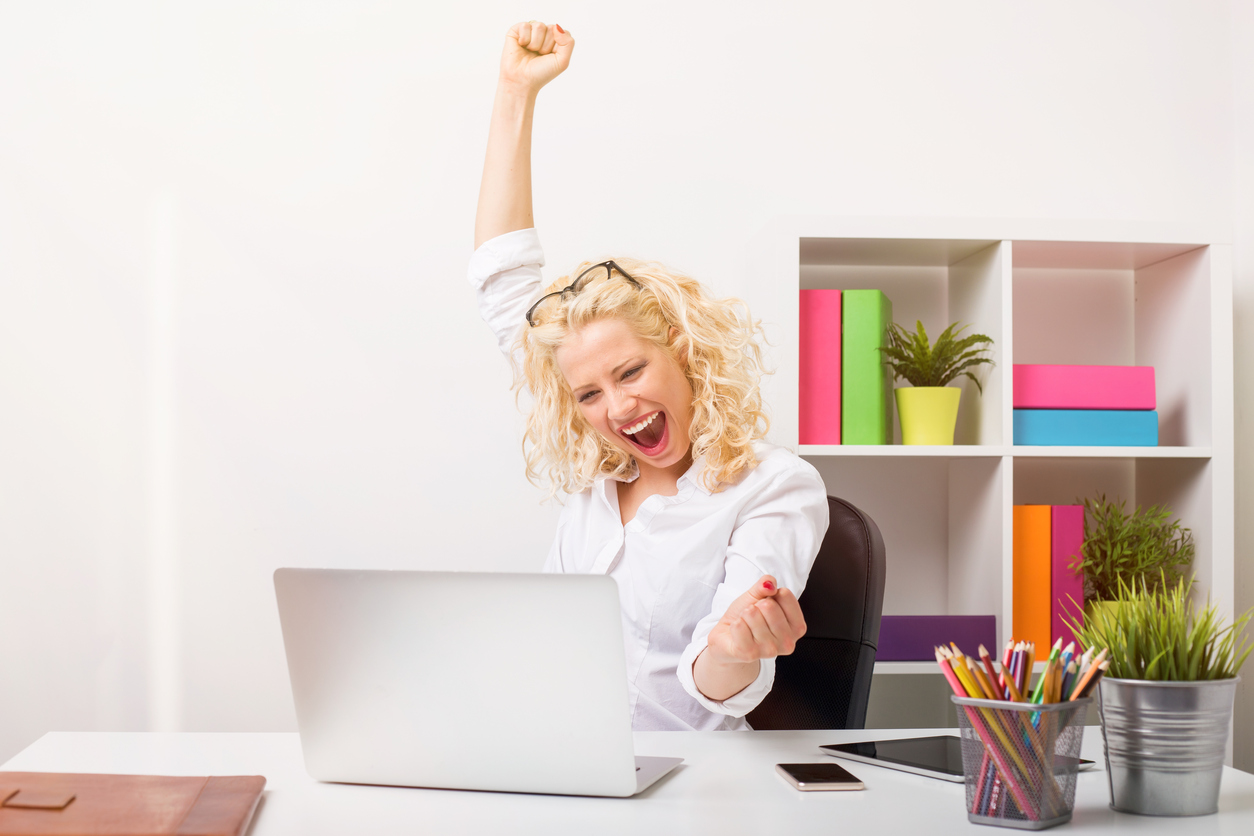 They know how to identify personal roadblocks and the steps necessary to succeed. Everyone has their personal struggles and it's important to identify what keeps you from growing professionally. Whether you are a procrastinator, a self-doubter or simply too tired to go to the dry cleaner in order to look your best, everyone can benefit from a little fine tuning. Here are a few things successful people refuse to do:
They Don't Slack on Personal Grooming
How we take care of ourselves and how we dress affects the way people view us. To convey confidence, you have to look the part. Choose clothing that reflects the image you want to project. Make sure your clothes are clean and pressed the night before so you aren't rushing out the door with a wrinkled shirt. Pay attention to your grooming habits and don't overlook small details such as your nails, hair or body odor.
They Don't Hit the Snooze Button
When the alarm goes off, confident people don't delay. Instead of putting things off, they tackle what needs to be done. It may simply mean waking up early enough to have breakfast or hitting the gym before heading off to work. Exercise helps reduce stress and releases endorphins, improving both your mood and your self-confidence. The kids will soon be on summer break and a new routine may need to be implemented in order to start your day off right.
They Don't Take Relationships for Granted
Don't take for granted the people in your life. Success is about building relationships and strong relationships start at home. Be present when you are spending time with your spouse and your children. Turn off your cell phone and give them your undivided attention. Keep in touch with friends and carve out time to meet for an occasional meal. A healthy work-life balance is necessary to run full steam ahead. When you're all work and no play, your stress levels will peak and your productivity will decline.
They Don't Skip Self Care
Confident people tackle things head on, including their health and wellness. Make time for check-ups, dental appointments and eye exams. Stay up-to-date on things like mammograms and annual physicals. If you do not feel well physically, you are not at your best.
They Don't Play It Safe
When you see someone who has seemingly achieved overnight success, you can rest assured they had been planning and preparing for years. When you see an opportunity, take it. Instead of worrying about what could go wrong, search for ways to make something happen. Don't let fear hold you back. There will be times when you fly "too close to the sun" and ultimately get burned, but most of the time, you will have learned a valuable lesson from your setback.
They Don't Make Excuses
When something does go wrong, accept responsibility and work to resolve the problem. It may have been an oversight on your part or perhaps you underestimated its importance. Don't add insult to injury by placing the blame elsewhere. When it's warranted, allow the burden to fall on your shoulders and do what is necessary to make things right.
If someone on your team made the error, get to the bottom of it but don't humiliate them in front of their peers by saying, "It wasn't my fault – Jenny did it." As the supervisor, it's your department and your team – the buck stops with you. Speak to them privately and make sure the mistake does not happen again.
You may also like 7 Significant Steps to Projecting Confidence. For more of Diane's etiquette tips read her posts on Inc., subscribe to her articles on Huff Post, "like" The Protocol School of Texas on Facebook, and follow her on Pinterest, Instagram and Twitter. Buy her new book, Modern Etiquette for a Better Life.