The game of "follow the leader" is not only child's play.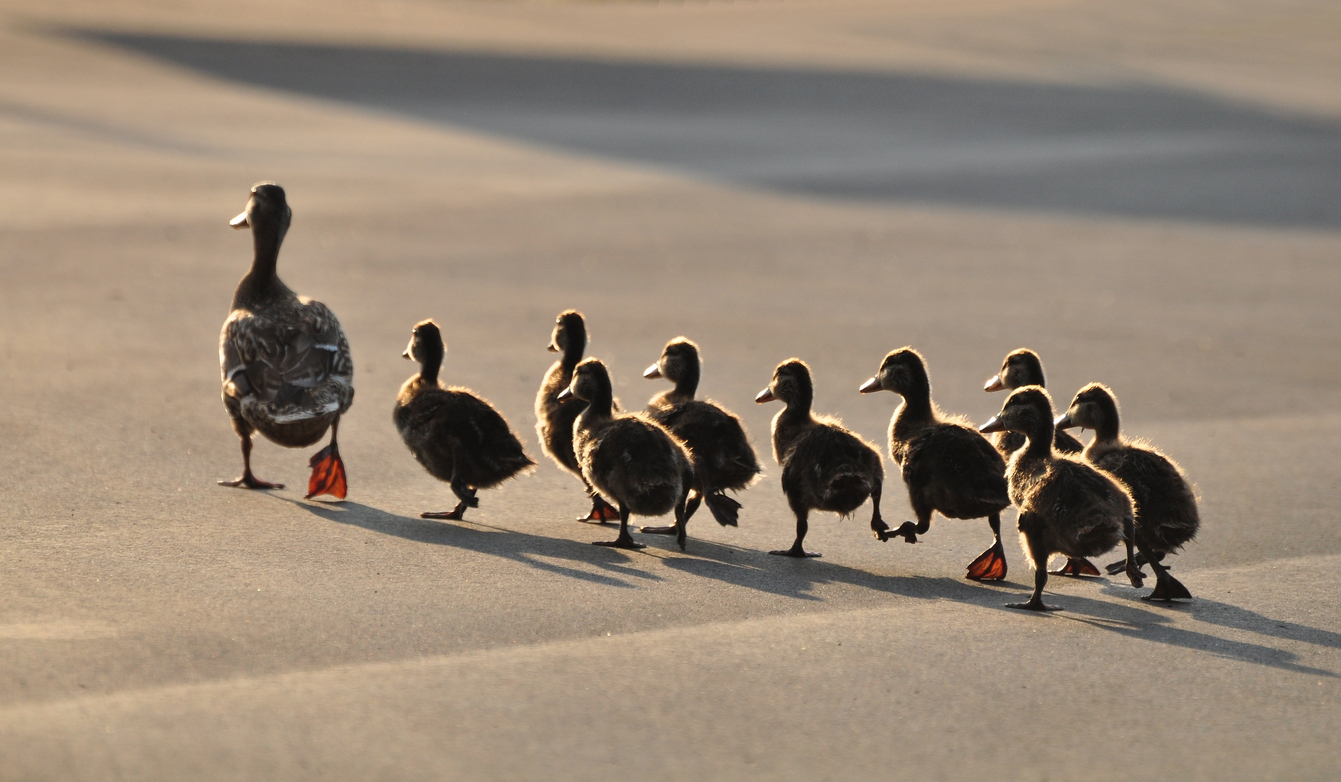 In the children's game, everyone emulates one person at the front of the line. As an adult, whether you're the boss or part of the team, having excellent leadership skills can help you win the game.
There's a misconception that leaders are born, not made. Regardless of your position or seniority, you can cultivate leadership qualities to enhance both your life and career, setting the stage for success. Here are tips on how to be an inspiration and encourage others to succeed.
Have the Right Attitude
Whether in a support or supervisory role, leaders keep their eye on the goal. Doing the bare minimum is for followers. Leaders work to the best of their ability and strive to add extra value to things they do, no matter what their role may be. Their employment is not a necessary intrusion on their personal life, but a calling, whether they lead a Fortune 500 company or work remotely as a virtual assistant.
Don't Make Excuses
A leader accepts responsibility and finds a way to correct the situation when things veer off course. They handle the fallout with strength and character. They understand the value of an apology and know the appropriate way to deliver one. Apologizing when it's warranted is not a sign of weakness, but an indicator of strength.
Act Decisively
Leaders are not afraid to make unpopular decisions. Their internal compass points them in the direction of the greater good instead of what's personally convenient. They are not afraid to move forward. A leader evaluates the situation, deliberates quickly, determines what's next and follows through on a course of action.
Accept the Reality of Change
Most followers are on automatic pilot. When circumstances change, they resist rather than adapt. Leaders look ahead to see where things are going and prepare for the inevitable. They are calm when a paradigm shifts. They accept change and adjust their behavior accordingly.
No Drama
Leaders don't indulge in temper tantrums or meltdowns. When the unexpected happens, they remain calm and focus on correcting the situation. Peers and clients look to them for direction and follow their lead.
Adopt a Service Mindset
A leader views their role as providing support to allow others to flourish. Their goal is to succeed while forging a path for others to do the same. They conduct themselves in a manner that instills trust and respect, earning a reputation for doing the right thing. They hold themselves to a higher standard and help others rise to the challenge.
Never Stop Learning
A good leader is always evolving. Life is not stagnant, and neither are they. Curiosity is a way of life as they seek to expand their knowledge both personally and professionally. They look at every experience as an opportunity for growth. They make certain to learn something new every day and aren't satisfied with "business as usual."
Being the leader others choose to follow has nothing to do with child's play.
You may also like 5 Challenging Experiences That Strengthen Your Leadership Skills. For more of Diane's etiquette tips read her posts on Inc., subscribe to her articles on Huff Post, "like" The Protocol School of Texas on Facebook, and follow her on Pinterest, Instagram and Twitter. Buy her new book, Modern Etiquette for a Better Life.