Some see expensive shoes, a fancy car, an enviable office address, extravagant hobbies and privileged travel destinations as indicators of success. Those pricey trappings may imply achievement, but what you see is not always as it appears.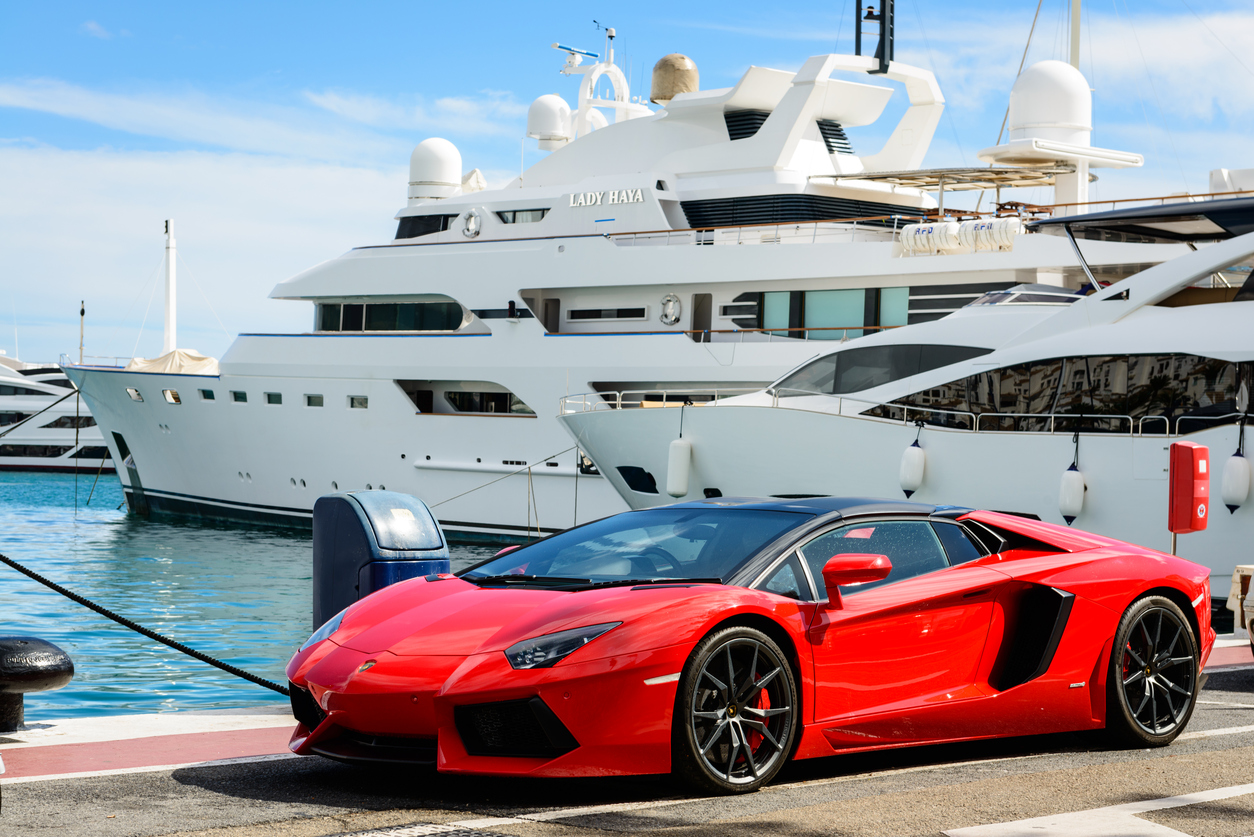 Studies show overall U.S. household debt increased by 11 percent in the past decade and the millennial generation – the young professionals who are building their careers right now – have more debt than ever. While almost 40 percent of Americans are burdened with credit card debt, 37 percent of the under-40 crowd are carrying student loan debt as well.
The opulent lifestyle that gives the impression of success can keep you from achieving your goals. Professional success must be earned, not bought. It's based on your strong reputation, the trust you have built with your clients and peers through the years and your dedication to doing the right thing for your customers. Avoid the misconceptions of success and be sure the impression you leave is based on what you deliver.
Elaborate Business Cards
Embossed text on heavy cardstock is not a definitive measure of success. The positive impression you make on a potential client is more important. For your card to be a strong marketing tool, you have to genuinely capture someone's attention. They have to like you and want to follow up with you. This makes the information on your cards more important than the weight of the paper.
The Right Address
Some people feel that maintaining expensive office space is a sign of achievement. But working solely to cover a high rent payment in an upscale office building defeats its purpose. Your main focus is to meet your client's needs, regardless of your office zip code. The quality of your work will stand out more than your parking space. In today's world of shared office space and working from your smartphone, an exclusive address proves nothing to potential customers or business partners.
The Look of Success
Pricey clothes and expensive shoes do not equal accomplishment. While it feels good to have the means to buy whatever you would like to wear, keeping up with the latest trends doesn't guarantee long-term loyalty from your client base. It becomes obvious when someone is "trying too hard" to look the part. Get comfortable with your personal style and create a brand that conveys professionalism and confidence without ostentatious spending.
A Pricey Degree
Success is not reserved for only those who have graduated from Harvard, Yale or Princeton. Studies show 3 out of 10 billionaires don't even have college degrees, let alone one from the Ivy League. What will determine your company's success is a solid product, stellar customer service and attention to detail. Delivering what your client needs overrides a fancy piece of paper.
High-End Fun
If you're into yacht racing or mountaineering, terrific! Drive the car of your dreams, take the vacation and enjoy your hobbies because it's something you love to do. However, if your goal is to show off, one up or name drop in the process, you will lose your credibility along the way. People do business with those they can relate to and who come across as genuine and authentic. It's not necessary to flaunt your success to prove your worth.
An Arrogant Attitude
No matter what your level of success, a dose of humility goes a long way. Studies have shown that managers who stay humble, seek feedback and focus on the needs of others typically have higher levels employee engagement and stronger client relationships. Genuinely connecting with others and showing compassion allows us to remain relatable, helping employees and clients identify with us. An arrogant attitude will erode relationships and keep success out of your grasp.
You may also like 8 Must-Haves for Successful Networking. For more of Diane's etiquette tips read her posts on Inc., subscribe to her articles on Huff Post, "like" The Protocol School of Texas on Facebook, and follow her on Pinterest, Instagram and Twitter. Buy her new book, Modern Etiquette for a Better Life.