It's been said that 80 percent of success in life is showing up, but this percentage is dramatically reduced when you are running a few minutes late.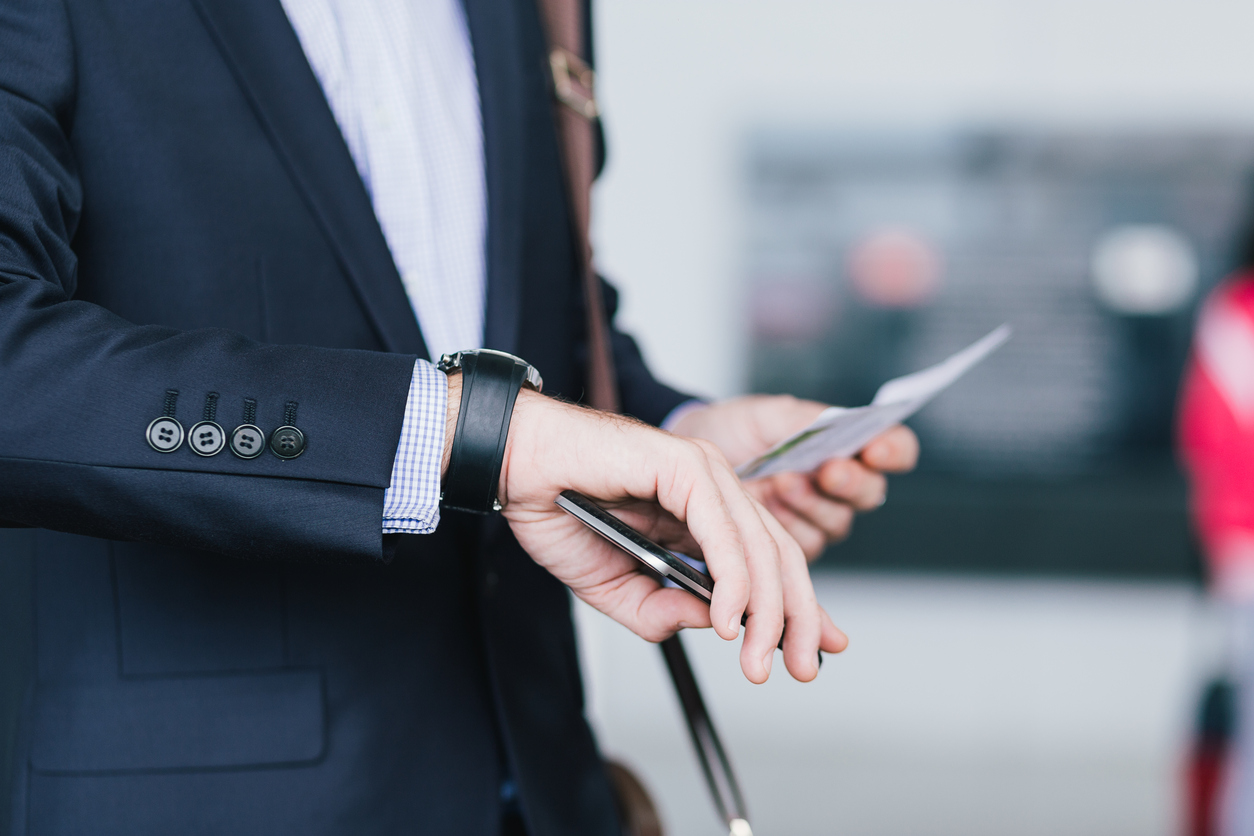 A timely arrival shows your respect for others, command of time management skills and attention to detail. In social settings, waiting for perpetually tardy people can be frustrating. In business, being late can be a reputation-damaging deal breaker. If you can't manage the clock, what other skills might you be lacking?
Promptness is a trait worth perfecting.
Arriving to Work
Getting to work early demonstrates commitment, matched only by staying late when a deadline looms. Seated at your desk, checking emails over a morning cup of coffee or tea as colleagues rush frantically by conveys a strong sense of organization and preparedness. Aim to arrive five to ten minutes early and start your day on a positive note.
Meetings
There are few good excuses for showing up late. Fumbling to take your seat, jostling through papers and searching for a pen is no way to engender confidence. Prepare in advance for all contingencies – slow traffic, bad weather, parking meters, a coffee stop or an unexpected train. Give yourself time to catch your breath and mentally shift gears before walking through the door.
Cocktail Parties
Whether it's work-related or purely social, this is the type of occasion where being "fashionably late" gets even more confusing. Your arrival window is small, generally 15 minutes at best in the United States. (The window grows in different cultures, so do your homework to know acceptable customs before traveling.) Pushing it too far beyond the time frame will leave your host wondering if you are going to make it and why they bothered to invite you.
Dinner Parties
Whether at a restaurant or someone's home, make it a point to arrive on time. Your host has set a mental agenda for the evening and disrupting the meal by interrupting or delaying the food service is an offense that will be long remembered. At a restaurant, some groups are only seated when all members of their party are present. Even if everyone makes it to the table without you, the host will feel compelled to prolong ordering until you show up.
Performances
Plays, concerts, movies and other artistic acts require an early arrival. It's rude to interrupt an ongoing performance. Sit down 10 minutes before the start of the show. If you are unavoidably detained, wait in the lobby until intermission to find your row and crawl over fellow attendees.
Weddings
To avoid being captured in wedding pictures as you follow the bride down the aisle, arrive 15 minutes early. If you must walk in after the ceremony has started, find a pew or chair closest to the door and make as little noise or fanfare as possible.
Punctuality takes mental discipline, especially for the chronically tardy. However, you will reap the rewards in both your business and personal life when you make an effort to be on time.
You may also like How To Stay Motivated And Energized When Working Long Hours. For more of Diane's etiquette tips read her posts on Inc., subscribe to her articles on Huff Post, "like" The Protocol School of Texas on Facebook, and follow her on Pinterest, Instagram and Twitter. Buy her new book, Modern Etiquette for a Better Life here.