When I think of July 4th I naturally think of an outdoor party, barbecue, fireworks, a fresh fruit salad and fun party games.
I also think of Matt Moore, author, entrepreneur and consummate host who has authored several amazing books. His latest, The South's Best Butts: Pitmaster Secrets for Southern Barbecue Perfection, features some great smokehouses and pit masters. I had the pleasure of meeting Matt, a real southern gentleman, while shooting an etiquette segment in LA recently.
Since our visit, he's become a daddy (again) – Matt, congratulations to you and your family! Southern Butts is chock full of amazing recipes – perfect for enjoying this 4th of July. I plan to use a few of the recipes at my own back yard barbecue this year.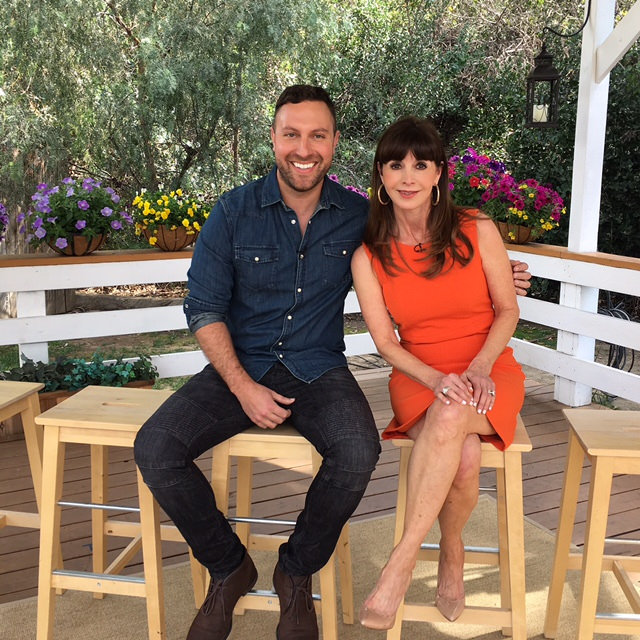 What does the 4th of July look like at your house? There are some key ingredients that make up an exciting backyard barbecue. Here are my tips for celebrating Independence Day with family and friends this year.
Comfort Food and Classic Recipes
There is almost nothing better than serving your family's prize-winning brisket or a simply delicious old-fashioned hamburger – easy to grill and both adults and kids will love them! Serve the food on sturdy, decorative plates and complement the main course with some baked beans, mustard potato salad and sweet tea. Include loads of bottled water, soaring temperature friendly side dishes (no mayonnaise please), plenty of fresh fruit (my favorite is watermelon slices), jars of everyone's favorite bread and butter pickles and chips.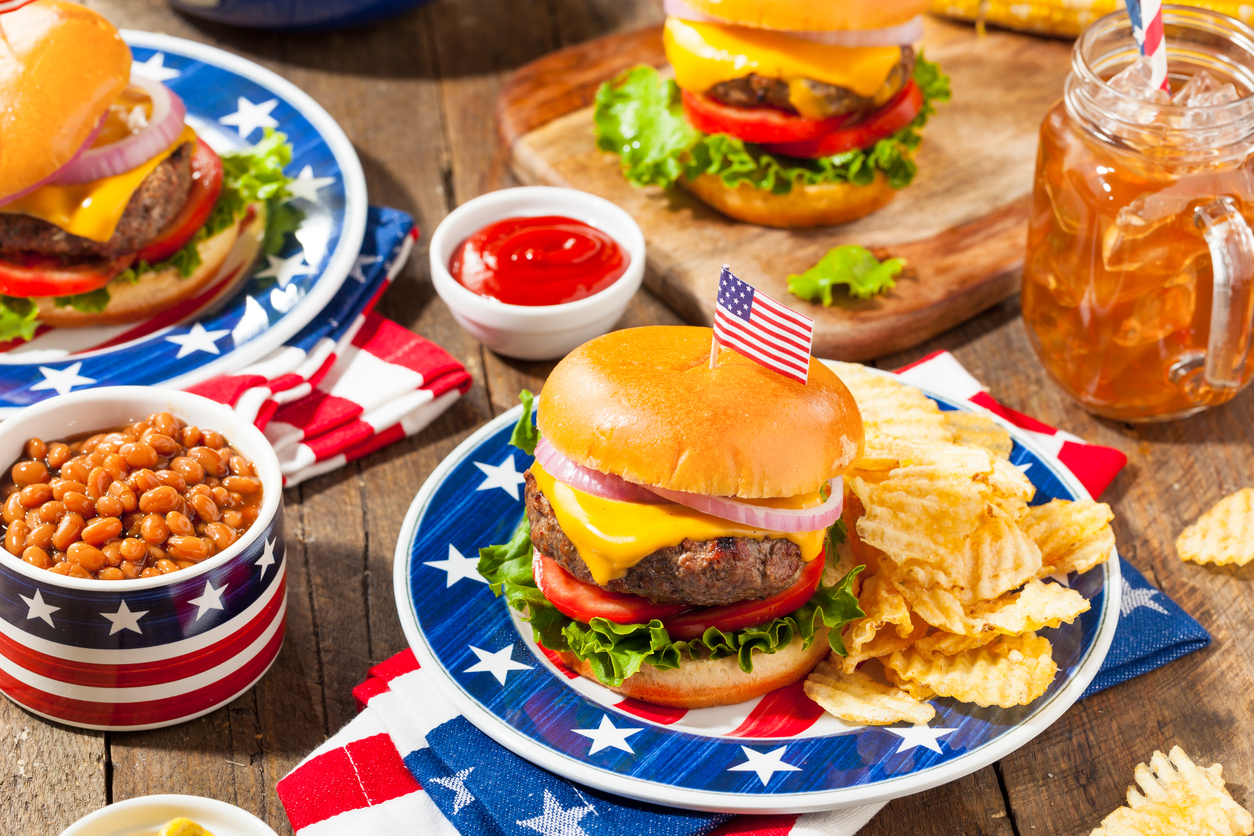 Guest Friendly Goodies
Along with the food, make sure you have plenty of hand wipes and napkins. Arrange chairs and tables in cool, shaded areas and utilize a few strategically placed outdoor fans. Offer your guests sunscreen and bug spray to keep everyone happy and itch free as they enjoy the sun and outdoor festivities. Beach towels and flip flops are great gifts to give your guests. They can use them if there is a pool and take them home to remember the day at the end of the picnic.
If you don't have an in-ground pool, invest in a small plastic one for the young children who will no doubt want to splash in the cool water (and make sure to enlist plenty of help to keep a watchful eye on them while they play!). It will also serve to wash off their sticky hands from the watermelon before running in and out of your house.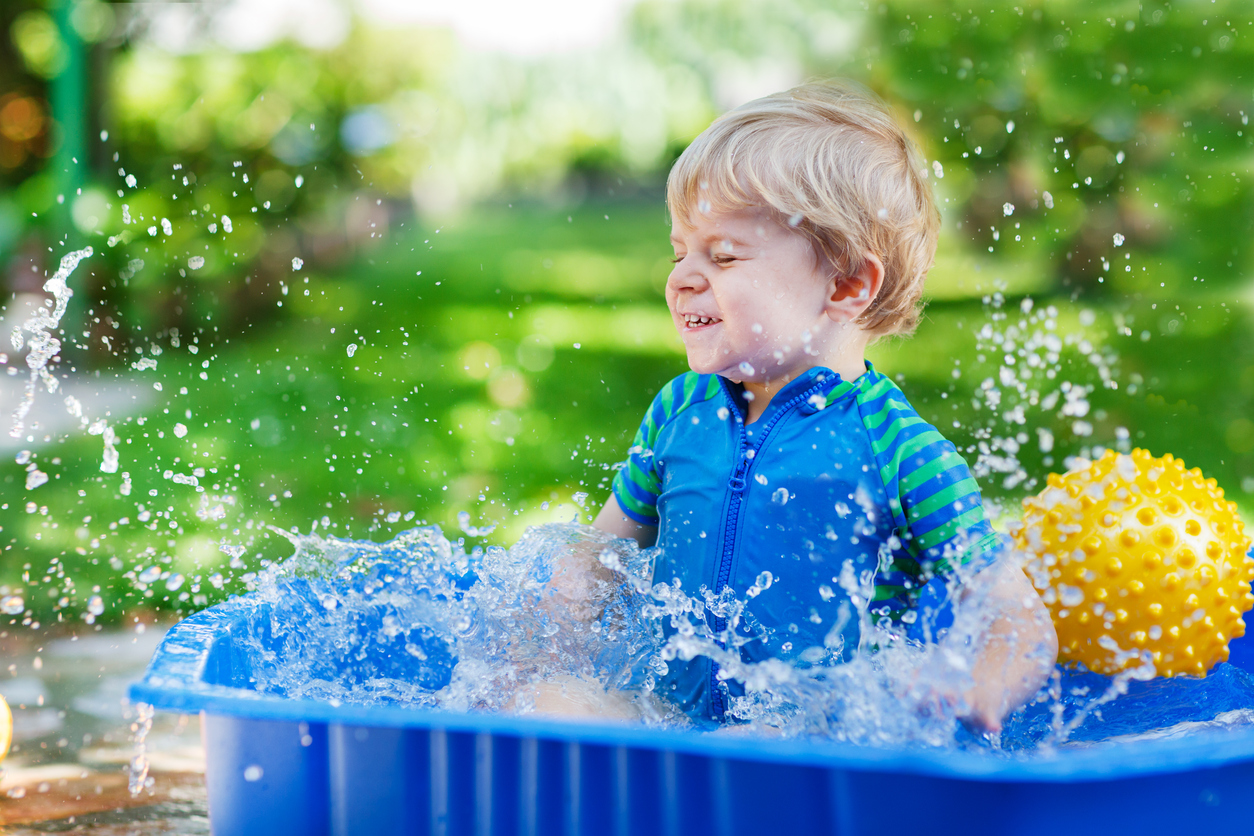 Recruit Amateur Musicians
Surely some of your family and friends know how to play a musical instrument and would be more than happy to provide entertainment. Have a sing-along and make room for a makeshift dance floor. The mood will be light while listening to a little country, rock and roll or rhythm and blues. Perhaps a combination of each is in your 4th of July future.
Play a Few Games
Some smart entertainers suggest turning a small section of your lawn into a Twister game. Paint colored dots on the grass with sidewalk chalk and made a DIY spinner. Wouldn't it be fun to watch the adults channel their inner child as the real kids share the fun with their parents?
Have Some Fun
The objective of any party you host is to make your guests comfortable. Pull your hair up into a ponytail, put on comfortable clothes and enjoy yourself. Your positive vibes will rub off on your family and friends. It only takes a pack of chalk, a few beach balls and several bottles of bubbles to keep the kids happy. You, the host, will set the tone for the party. Keep your attitude upbeat and lively and get ready for a lively game of Twister.
Happy 4th of July!
You may also like The Etiquette of Flying Old Glory. For more of Diane's etiquette tips read her posts on Inc., subscribe to her articles on HuffPost, "like" The Protocol School of Texas on Facebook, and follow her on Pinterest, Instagram and Twitter. Buy her new book, Modern Etiquette for a Better Life.