Most parents would do just about anything to help their children, even after they are adults, living on their own.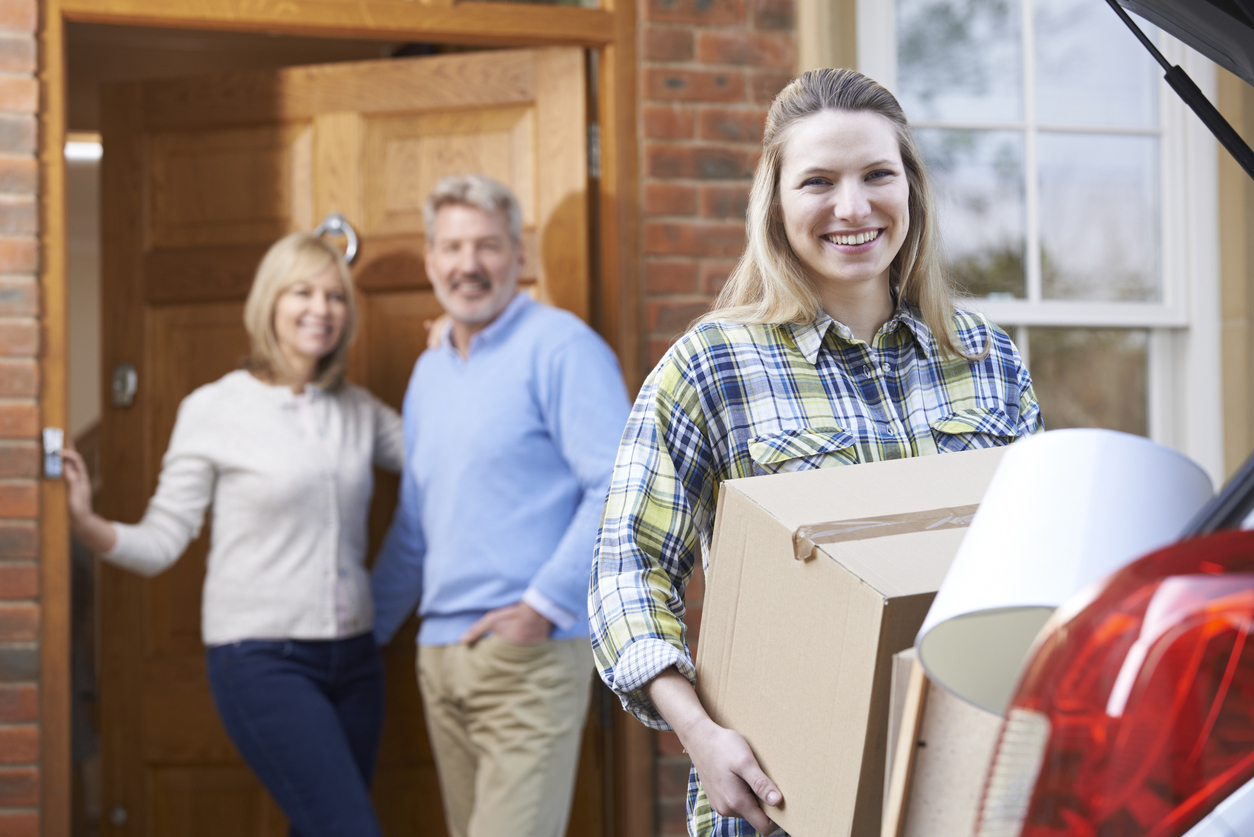 Lending money to grown children is a good example. According to a report by Pew Research Center, 6 in 10 Americans with at least one adult child have provided some financial support within the past year. No matter how well intentioned, lending money can create friction in one of your most important relationships. Consider these 10 tips before you open your wallet:
1. Put Your Needs First
Although it may go against a parent's basic instincts, the airlines have it right: instructed to put your own oxygen mask on first, your own financial well-being is your first priority. You and your child are at different stages of life, and he or she has a few extra decades to right their own financial ship as you sail off into retirement, living off of savings. If loaning your child money would put you in a bind, or if you haven't met your own retirement savings goals, "no" may be the only smart answer. Handing over money you don't have and can't afford to lose could lead you to becoming a burden on your kids down the road.
2. Determine Your Comfort Level
So what if your child comes to you for a loan, while driving a new car and sporting their expensive new outfits. If you are being asked to support a chronic shortfall in your child's finances, giving them a loan may be a stop-gap measure which won't help them in the long-term.  If you think your child needs help managing their money and living within their means, you should make financial education and budgeting a condition of loaning money.
3. Consider It Gone
There's always a strong probability the loan may not get paid back. If advancing money to them will cause you to lose sleep, you are not in a position to help. Consider it a perk if you do not receive the money back. If you don't, you'd best view it as a gift of love.
4. Treat the Loan like a Car Deal
Get it in writing and spell out the terms. Discuss financing and the interest rate you will charge – after all, you are not only taking on the risk of loaning money you may never get back, you are also missing the opportunity to earn a better return by investing it elsewhere. Discuss what will happen if your kid misses a payment or gets behind. This may sound tough, but it's in everyone's best interest to define expectations and make it clear that this is a real loan.
There are online services that provide low-cost, customizable loan documents. Talk to your accountant about possible tax consequences; over a certain amount, it may be considered a gift and you could be responsible for taxes.
5. Understand Why
Whether it's a job loss, an unexpected medical bill or a down payment on a house, it could make a difference in your decision to help. Accept the fact that after the money is out of your hands, how they use it is fair game. You may think you are helping pay rent and they might be using the extra money for a vacation to Turks and Cacaos. There is very little you can do about where or how your offspring spend your money once it's in their hands.
6. Stand United
Since your kids were old enough to crawl, they have figured out which parent is the pushover. Going behind the back of one parent and asking another is manipulative. Giving money without your spouse knowing about it is deceptive. Decide together whether the answer is yes or no, then stick together.
7. Do Unto Others
If you loan money to one child, be prepared for their siblings to talk. They may also come to you with their own financial requests. Asking an adult child to keep a secret is risky. The outcome can be a bruised relationship with your other children.
8. Lay Off the Guilt
A loan is not a puppet string. Using the loan as pressure to do something your way will only breed resentment. Don't bring the topic up every time you see them. Give them time to pay you back within the time frame you both agreed upon.
9. Be Flexible
If you see your son or daughter making a valiant attempt to pay back the loan, show some leniency if they fall behind. It may be a tough month, or they might have lost their job. Staying on schedule is optimum, but not always entirely possible.
10. Appreciate the Ability to Make a Difference
If conditions are right and you are able to help, delight in the feeling of making a positive impact on your adult child. It's easy to feel good about a loan when it's going toward something which will create a bright future for your child or grandchild, such as a down payment on a first home, an investment in education or starting a business. Enjoy the feeling of helping your offspring get a strong foothold in life.
You may also like 10 Ways College Grads Can Make Their Resumes Stand Out. For more of Diane's etiquette tips read her posts on Inc., subscribe to her articles on HuffPost, "like" The Protocol School of Texas on Facebook, and follow her on Pinterest, Instagram and Twitter. Buy her new book, Modern Etiquette for a Better Life.