The success of your business lies directly in the hands of the people who work for you.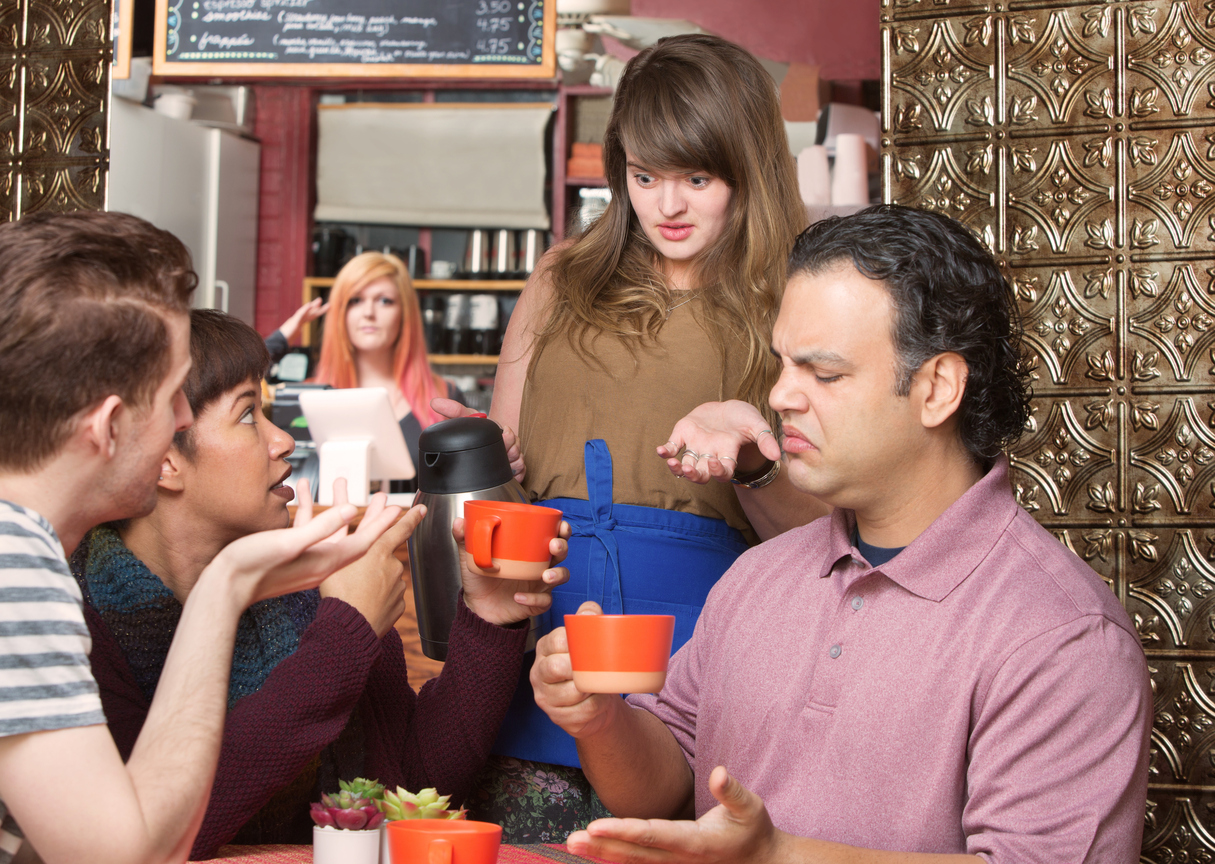 One bad attitude can have a catastrophic effect, especially when your clients share their bad experiences by word of mouth or on social media.
A friend recently visited a restaurant and asked for a table for two by the window. The hostess rolled her eyes, motioned in the direction of a cute little corner table and reluctantly shuffled along behind him. He watched as she greeted each incoming customer with the same negative attitude, describing her as a "Sour Sally." Curious, he asked if she was having a bad day. She responded, "I hate my job every day!"
It turned out the hostess was the owner's daughter, home from school, working at her dad's restaurant on his insistence. While he may have felt he was teaching his daughter a lesson in responsibility, it was definitely not helping his business.
There are many ways an employee with a bad attitude can hurt your business. Here are a few reasons to consider when dealing with your own Sour Sally.
Negative Attitudes are Transferable
A constant complainer will affect the attitudes of co-workers. Even those who are happy with their jobs may identify with another employee's grumbles, which may affect the attitude of the entire staff. With a "Sour Sally" in the mix, an "us-vs-them" attitude may evolve with management showing up as the natural enemy. If a chronically unhappy employee goes unchecked, you can expect minimum work to be accomplished.
Up-sells and Cross-Sales Suffer
Customers don't respond favorably to an unhappy server, hostess, sales person, cashier, or customer service rep. In any customer-centric role, a positive attitude is a must. A cheery food server who suggests a particular bottle of wine, specialty cocktail, or fancy dessert will likely make the sale. Your profit margin often rests on "add-on" sales.
Bad Online Reviews and YouTube Videos
Customers who have a negative experience are far more likely to report their displeasure online, and truly horrific experiences will often go viral. Many consumers rely exclusively on research and trust online reviews, bad experiences can really hurt your business. It's extremely difficult to recover from a social media disaster. Whether it is television or social media, you will find that videos of bad employee behavior receive a good deal of attention.  There are far too many examples of bad service where CEO's show up apologizing for their company's botched service.
Handling a Miserable Employee
In the case of the owner's daughter, the best choice was clear. Insist she get a job … elsewhere. However, the source of a bad attitude isn't always so clear-cut. Your employee may have a legitimate gripe you need to address. Make an effort to find out what the problem is and how you can rectify the situation, especially if the same complaint has showed up more than once.
A poor attitude may be related to personal issues or stressors, which have little to do with their job. An extra shift or a change in hours may help resolve the issue, while earning you some street cred as a caring boss. Just make sure your show of support comes with a caveat for an improved attitude.
If business is slow, money might be at the heart of employee discontent. Sit down with your staff and brainstorm ideas for generating new business. The more invested they feel, the better they will respond to new strategies.
No matter the cause of the toxicity, you'll need to act quickly. Happy employees mean higher productivity and a greater return on your investment.
You may also like Business Etiquette: Follow the Leader. For more of Diane's etiquette tips read her posts on Inc., subscribe to her articles on HuffPost, "like" The Protocol School of Texas on Facebook, and follow her on Pinterest, Instagram and Twitter. Buy her new book, Modern Etiquette for a Better Life.