Life is full of moments which deserve to be celebrated with a gift. From your best friend's housewarming to a distant cousin's wedding, there are many occasions where presents are fun to give and receive.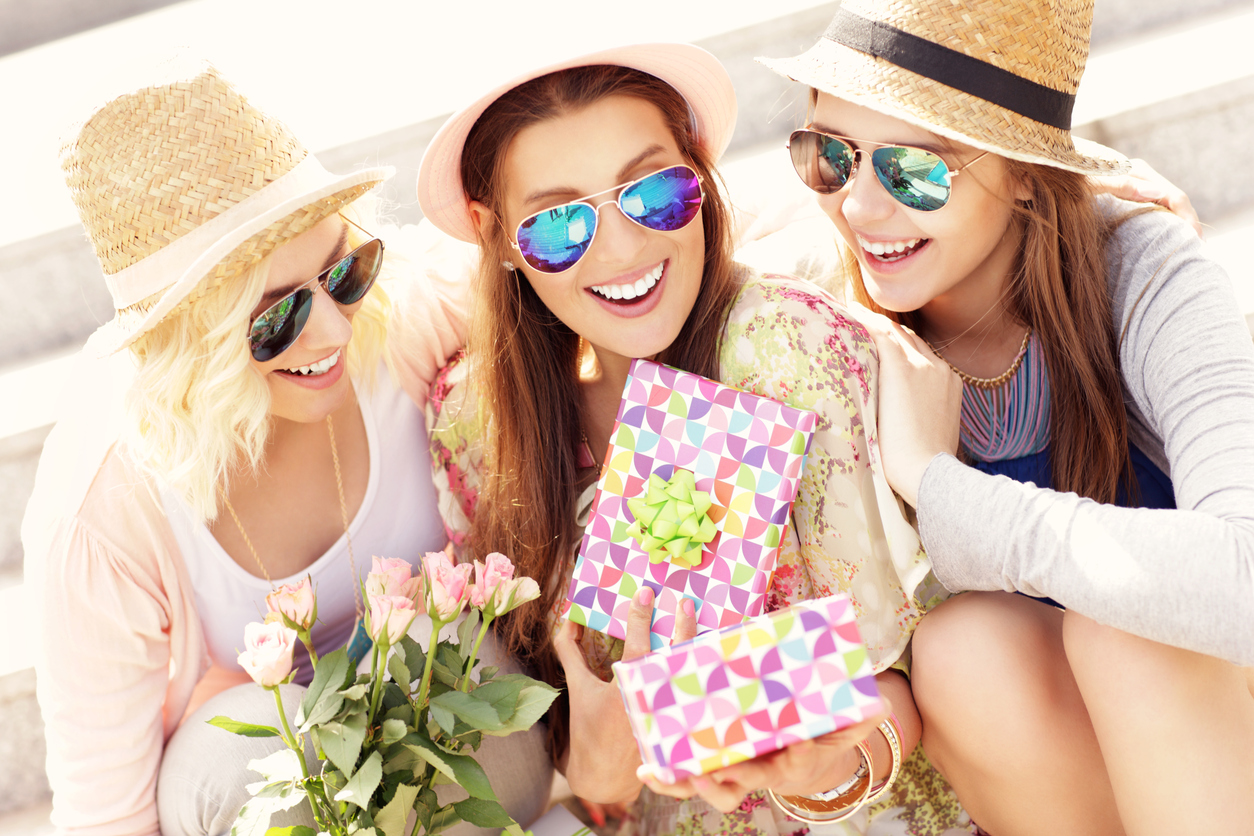 The answer to this commonly asked question: there is no "one-size-fits-all" when it comes to spending. Your relationship with the recipient, your finances and your budget all factor into the final decision.
The following gift-giving guide covers a variety of occasions to help make the most of your budget while making the receiver of your goodwill feel special. Take these flexible spending guidelines into account on your next gifting occasion.
1. Wedding Gift for a Casual Acquaintance: Approximately $40
Use the gift registry to help direct you to what the couple is offering as options. It's the responsibility of the couple to create a registry that offers several options at multiple price points to accommodate any budget. Some great gift ideas include a set of wine glasses, a sauté pan, a pretty serving piece or other items that are useful in setting up a new household.
2. If the Choices on the Registry are Limited, Put On Your Thinking Cap
It never makes sense to spend more on a gift than you can afford. Use your knowledge of the couple to guide your gift choice or give something that just about anyone would enjoy, such as a set of pretty candle holders, some linen cocktail napkins or a cheese board with knives. Always enclose a gift receipt.
3. Cash is Always Appreciated as a Wedding Gift
Again, several factors will determine the final amount, but a rough guideline is $30-$40 for someone you don't know well and $40-$100 for closer family and friends. Whatever amount you choose, deliver it by mail ahead of time, enclosed in a card that expresses your best wishes for the couple. Avoid taking an envelope to the reception. Although some bridal parties set up a box or basket to collect cards, there's a risk the money may get lost.
4. Housewarming Gift: $30-$50
Good choices include nice table linens, picture frames or other useful home essentials. Avoid decorative items such as framed art unless you know their taste very well. When in doubt, ask your friend what they are still missing. (Housewarming etiquette tip: A homeowner should not set up their own gift registry.)
5. Houseguest at Someone's House: $30-$50
A gift for your host is a gesture of gratitude for their hospitality (consider the money you are saving on a hotel). Fun ideas include a good wine opener and a bottle of wine; if they are cooks, something for the kitchen, from a salad bowl and tongs to some good coffee; or a fun board game for the coffee table. In addition, you should continue to show your gratitude by treating them to dinner, several times, depending on the length of your stay. Always pitch in with cooking or other household chores.
6. The Graduation of a Co-worker's Child: $25
Cash in virtually any amount is always appreciated by high school or college graduates: $20 or $30 is great, and $50 may be appropriate if it's a close co-worker and your financial situation allows. You can also ask your colleague what the student needs as they go off to college or get their first apartment.
7. The Birthday of a Close Friend's Child: $30-$50
It's always a good idea to ask the parent for gift suggestions; you never know what the child already has. Otherwise, toy store staff can offer suggestions on what's appropriate for the age. Get a gift receipt just in case.
8. Cousin (You Never See) Graduation Gift: $25-$30
Depending on the size of your family, it could cost you a small fortune to congratulation everyone who finishes school. Factor this in when deciding how much you will spend on each person. Cash is appropriate, or if you know the graduate well and want to get them something more personal, there are lots of options: a backpack for college, a gift card to a coffee shop or deli close to their school; a sweater with the university name on it; or a gift card to a big store that has everything so they can pick something they need.
For the graduation of a close family member, $50-$100 may be more reflective of your relationship if you can swing it.
9. Close Friend/Family Member in the Hospital for Surgery: $25-$50
A thoughtful gift can bring a little comfort during a miserable time. Flowers may not be the best choice as they can trigger allergies. Consider other useful luxuries to let them know you are thinking of them, such as a nice pair of pajamas; socks or slippers to keep their feet warm; a soft throw or blanket; or a gift bag with softly scented lotion, good quality lip balm and a few magazines.
10. Boss' Birthday or Holiday Gift: $25 or Pool Your Money With Colleagues
While it's not necessary to buy your boss a gift, it's charitable to show the person who signs your paycheck some respect. Especially if you have a good working relationship, you don't want to come across as a miser. Ask coworkers if they'd like to pool their money together to buy one gift from the group. The amount can be anywhere from $10-$20 per person, depending on how large the office staff is. The gift should be something thoughtful, but not too personal–no clothing or cologne. Another option: if you are a baker, you can go it alone and give a homemade treat from your kitchen.
Someone is reading this and saying, "This list is ridiculously high," while someone else might be saying, "That amount is simply not enough." The point of this guide is to be a starting point. Use it, lose it or make up your own. A gift is not an obligation but a gesture of friendship, love or support. Give what you can afford and let this be simply a resource to get your wheels turning.
You may also like A Charitable Take on Gift Giving. For more of Diane's etiquette tips read her posts on Inc., subscribe to her articles on HuffPost, "like" The Protocol School of Texas on Facebook, and follow her on Pinterest, Instagram and Twitter. Buy her new book, Modern Etiquette for a Better Life.