When you start packing your suit case for a vacation or work trip, it's easy to get overwhelmed deciding what goes in your suitcase and what stays behind.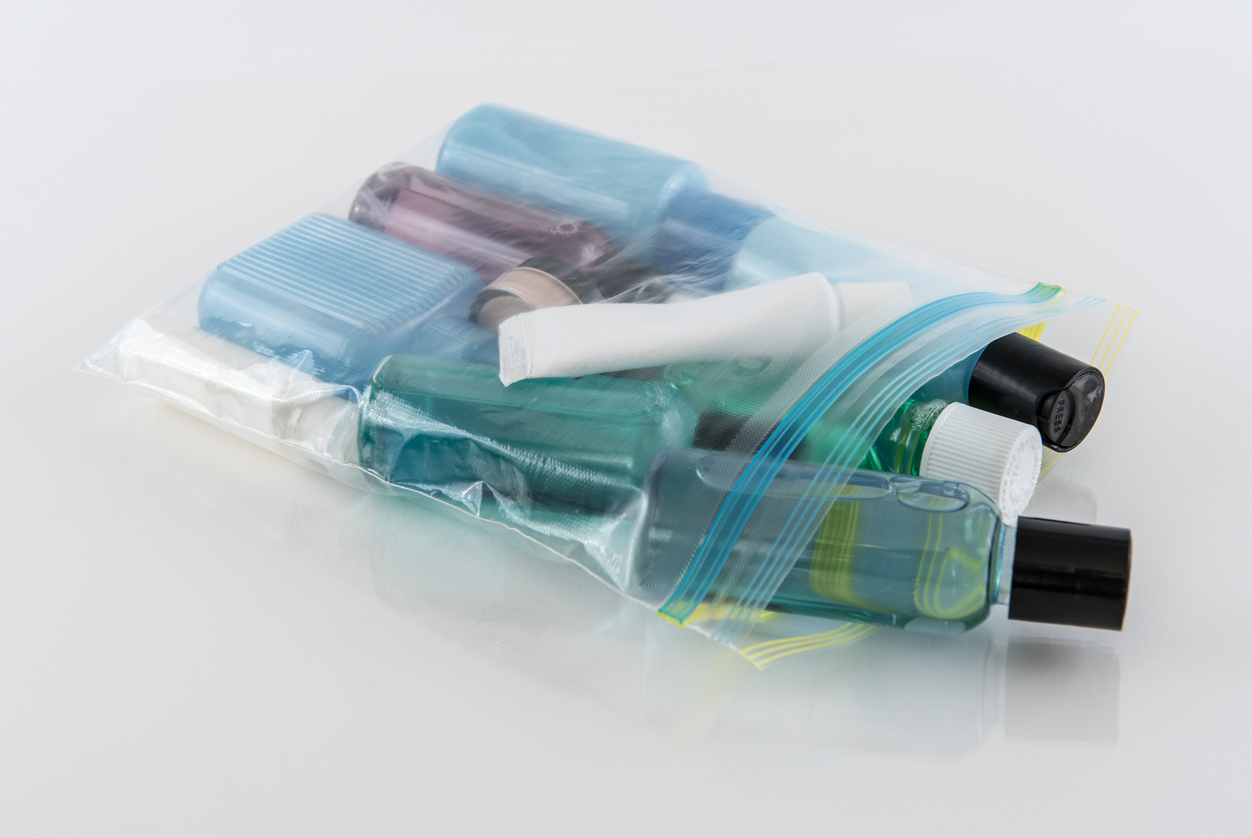 Overwhelmed packing usually leads to either stuffing your bags full of unnecessary items or forgetting the basic essentials. Before you reach for your carry on, use these surprisingly simple ideas to make your trip easier—from packing hacks to snacking tips.
Anti-Wrinkle Folding Bag
I never travel without an insert to keep my dresses fresh and ready to wear. An anti-wrinkle folding bag drastically reduces the creases on your shirts, slacks, suits and other clothes. This simple tool minimizes ironing time at the hotel and can make your travel a breeze.
Healthy Snacks
There's nothing more tempting than a candy bar when you're stressed and overtired. But too much sugar, caffeine and fast food will make you feel sluggish on your journey. Pack your favorite healthy snacks and consider portability when choosing what to bring. Granola bars, apples, nuts and dried fruit all travel well and are easy to eat.
Earbuds
Noise-canceling headphones or earbuds are a classic traveling essential. Whether you need quiet music to calm your frazzled nerves or you want to indulge in an audiobook or movie, earbuds make it easy to tune out the chaos of an airport or bus station and relax a little. You can also use them to get work done on the road: taking a conference call hands-free while riding the subway is no problem at all with a pair of earbuds. Pack two pairs since they are easy to lose or damage while traveling.
Plastic Bags
Kitchen zip lock and plastic grocery bags are a convenient must-have. Use them to protect your clothing by wrapping your shoes in plastic before placing them in your suitcase. They protect your clean clothes from your soiled gym wear and are good to place over your makeup bag in case your lotions spill or makeup bottle breaks. Finally, ward off germs by using a small zip lock bag to cover the hotel TV remote.
Don't Forget Travel Staples:
Travel size disinfectant wipes
Extra strength ibuprofen
Inexpensive flip flops (for dirty hotel floors)
Yellow highlighter and a pen
A safety pin in case of an emergency rip
A pair of reading glasses
You may also like Travel Tipping Etiquette: Who to Tip (And How Much). For more of Diane's etiquette tips read her posts on Inc., subscribe to her articles on HuffPost, "like" The Protocol School of Texas on Facebook, and follow her on Pinterest, Instagram and Twitter. Buy her new book, Modern Etiquette for a Better Life.