A change in season joyfully means a breath of fresh air!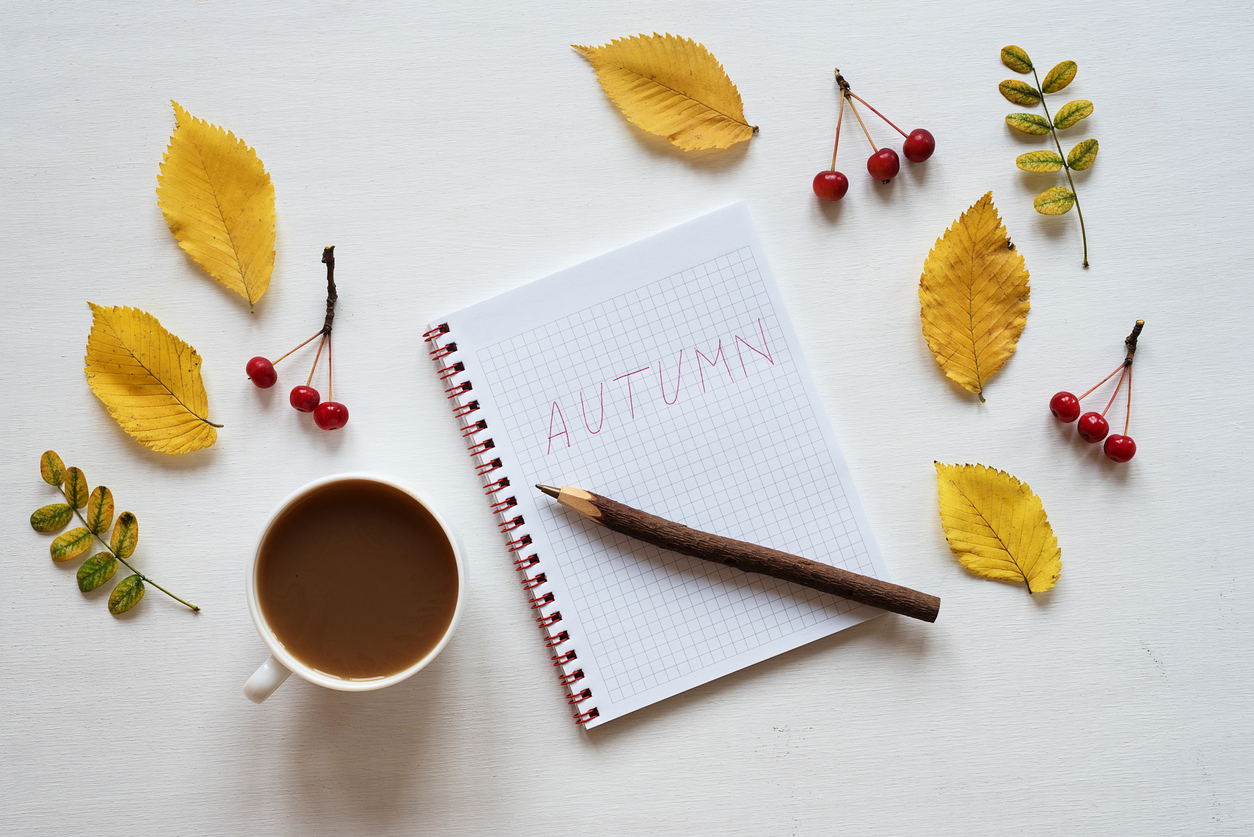 It's the perfect time to spruce up your workspace and make sure your business life is in order to put your best foot forward.
Here are five expert tips on how to ensure you are prepared to welcome autumn.
Update Your Resume and Reference List
Although you may not be actively searching, you never know when a professional opportunity may arise. Having a current portfolio takes the stress off your shoulders should a great new position come along. Being prepared may also encourage you to take a chance on a new venture you may otherwise feel you don't have time to seek out. 
Inventory Your Work Clothes
There's nothing worse than reaching into your drawers and pulling out weathered articles of clothing that don't fit. Your professional wardrobe is not something you should neglect. Studies show others see you as more professional when you dress the part.
Making a few updates will freshen up your look and give you the chance to donate some gently used clothing to a worthy organization. Put away your summer weight fabric and seasonal items, allowing room in your closet for heavier items of clothing you will soon be needing (not necessarily here in Texas!) Drop off your shoes and boots for polishing or repairs. You will feel as if you have a new pair of shoes after you spend the time and money to clean and re-sole your favorite footwear.
Tidy Up Your Work Space
Start the fall season off with a clean slate. Dust your workspace, use a compressed air duster to clean keyboard and go through your desk drawers getting rid of anything taking up valuable room. Start by tossing pens, pencils and markers which have been hanging around for years and you never seem to use. Order supplies you tend to be always searching for and you will feel less frustrated the next time you reach for them. Next, clean and declutter your inbox. Replace your dusty silk plant with fresh greenery. Add a seasonal decoration—after all, it's autumn and who doesn't love a cheery pumpkin or two around?
Refresh Your Calendar
Make sure your appointments are inputted in your cell and purchase your new 2018 planner now. Some people find that using both digital and analog solutions allows them to cross reference, while others prefer using only one. Do what works for you but take a few moments to plan for the days and weeks ahead so you'll be prepared. Also, update your contact list so you can easily reach co-workers and clients.
Take Care of Your Health
Re-up your gym membership. As temperatures cool down, you do not want to ice your workout regimen. Don't be deterred from staying fit; do the heavy lifting now and make sure everything is in order. Pick a time before or after work and stick with a schedule. If you live in a warm weather climate, get outside and enjoy the sunshine. Take advantage of seasonal fruits and vegetables. Splurge on a really fun water bottle to remind you to drink plenty of water throughout the day. Exercise, proper nutrition and hydration are simple goals within reach. Treat yourself to a fall-inspired latte – low–fat milk.
Happy First Day of Fall!
For more of Diane's etiquette tips, you may enjoy Fall Entertaining Etiquette. Read her posts on Inc., subscribe to her articles on HuffPost, "like" The Protocol School of Texas on Facebook, and follow her on Pinterest, Instagram and Twitter. Buy her new book, Modern Etiquette for a Better Life.